Brian Rezende '19
Clinical Lab Associate, Color
Image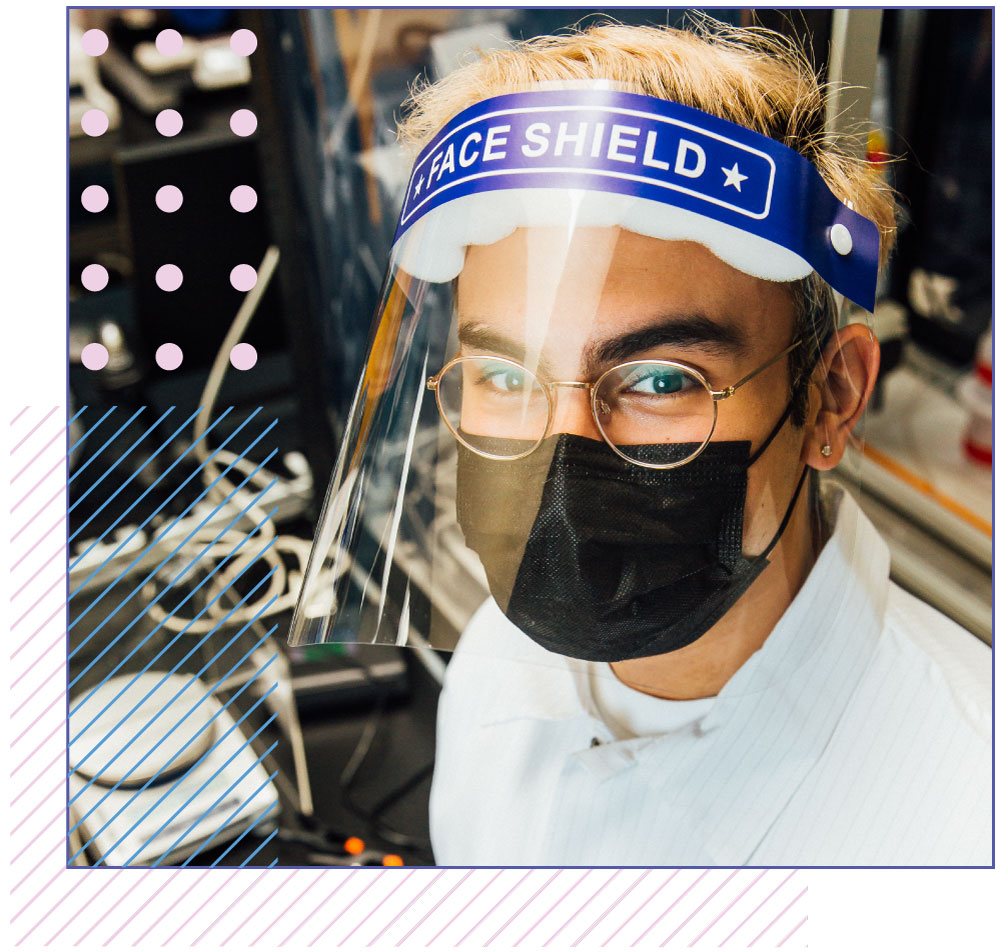 Brian Rezende works on the diagnostic front lines fighting COVID-19.
As a clinical lab associate at Color laboratory in Burlingame, "I'm doing RNA extractions of the test samples from patients," he says. "We're doing 10,000 to 15,000 samples a day, and I'm very aware that each tube going into the extraction machine is actually a person, waiting nervously to get their test result."
That sense of care and responsibility is what drives Rezende to be a pediatric neurosurgeon.
On his days off from Color, Rezende attends the UC Davis School of Medicine post-baccalaureate program as he prepares to apply to medical school. He credits an internship at USF with inspiring him to be a neurosurgeon.
"I was accepted into an internship during the summer after my junior year that I learned about from USF Professor Marie Dutton," Rezende says. It was an eight-week neuroscience course at Boston Medical Center. "After seeing the state those patients were in when they left the hospital, as compared to when they were being wheeled into surgery, I knew that's what I wanted to do with my life."