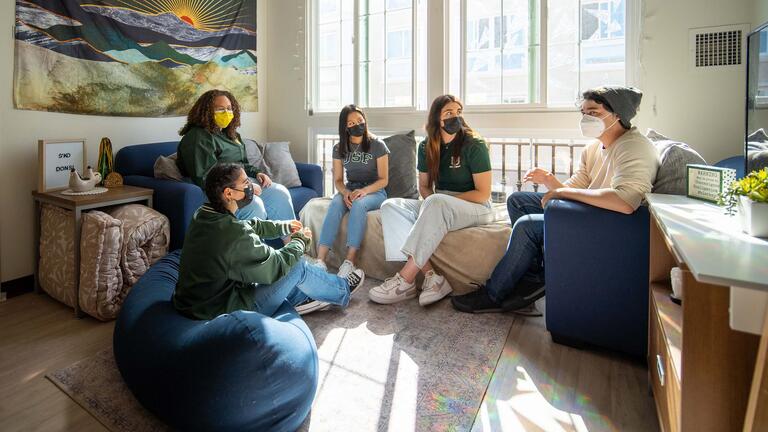 HOUSING & DINING
Student Housing
Living on campus

amid distinct personalities and unique backgrounds is a hallmark of the university experience.
It's where new adventures are shared, lifelong relationships are formed, and big ideas are born. The Office of Student Housing opens their doors to over 2,000 USF students every year, providing an active, safe, and comfortable environment in the center of San Francisco.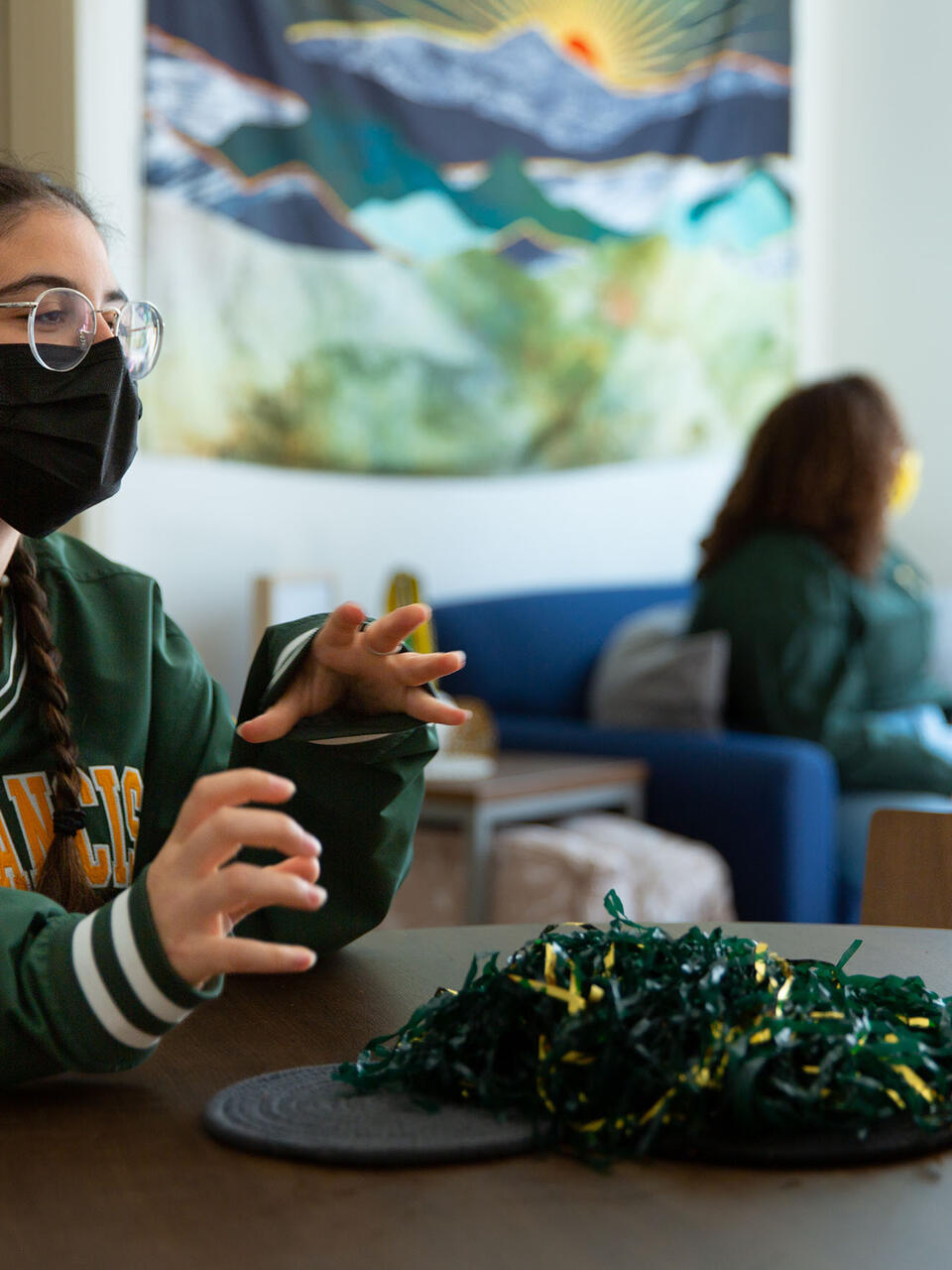 The Office of Student Housing facilitates the development of skills, knowledge, and values required for socially responsible community living both on and off-campus. We are dedicated to creating diverse, safe, equitable, and inclusive communities that promote academic achievement.
USF offers a range of housing accommodations for
special communities

on campus
<span class="highlight">Living-Learning</span> Communities
<span class="highlight">Gender Inclusive</span> Housing
The <span class="highlight">Haven Recovery</span> Residence
Learn more about the culture of USF housing and get the latest info.
Read up on how to apply for housing at USF. Get deadlines and frequently asked questions.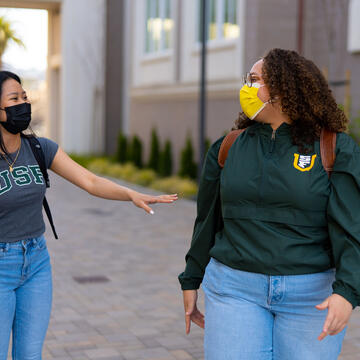 From move-in day to cozy dorms and comfortable lounges, See what it's like to live on the USF campus.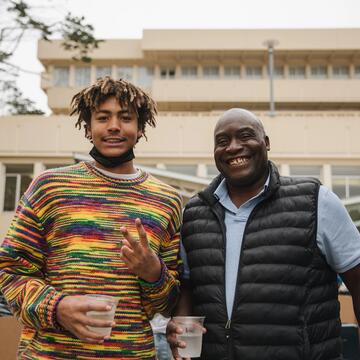 Office of Student Housing
UC 5th Floor
2130 Fulton St.
San Francisco, CA 94117
Hours
Mon. - Fri.
8:30 a.m - 5 p.m.