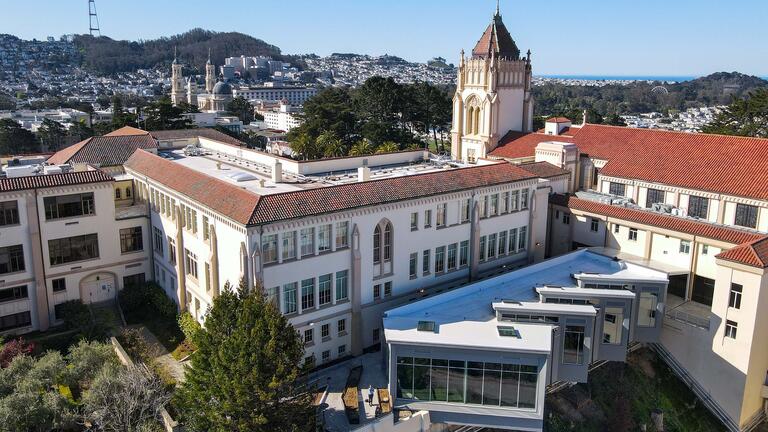 COMMUNITY RELATIONS
Frequently Asked Questions
In all emergencies, call San Francisco Police, 911. For a non-emergency where immediate response is needed,first call SF Police, then call USF Public Safety (415)422-4201 to let them know you've contacted SFPD. You can also send USF information to help us track disciplinary issues: Send an email to offcampusrelations@usfca.edu or submit an Information and Incident Report detailing negative patterns or concerns regarding student behavior in your area.

Call SFMTA at (415) 553-1200. You have the right to request that the car be towed.

USF Public Safety operates under a Memorandum of Understanding with the City of San Francisco. The terms of the MOU do not allow USF public safety officers to exercise police powers off the USF campus.

The same Memorandum of Understanding mentioned in #3 above prohibits USF public safety officers from giving citations on city streets.

Yes. The Gallery is in the Gleeson Library and is free to the public.

The post office is located at the ground level of Hayes Healy Hall, near the corner of Tamalpais Terrace and Golden Gate. Hours of operation are 10:00 am to 2:30 pm Monday through Friday. The phone number is (415)422-6341.

Yes! And it's not that not-so-good dorm food you had in college. Twenty percent of USF's food is locally sourced and it's all made from scratch. There's a sandwich bar, a salad bar, sushi, sweets, a grill and more!

Yes, student workers collect trash in the neighborhood up to 80 hours per week during the school year.