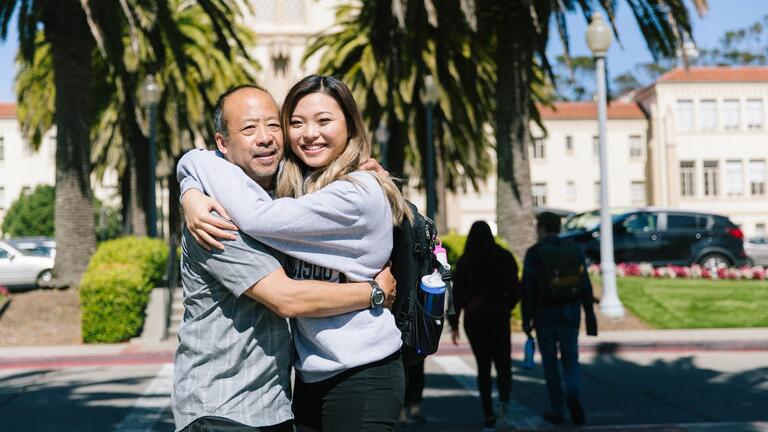 USF GIVING
Our Investment in Students
Through the success of the Campaign for USF, we are able to provide more students with access to a
high-quality, transformative

, Jesuit Education.
Three generations of giving
Three generations of the Sobrato family have committed $17 million for a new endowment to support scholarships for Bay Area students. The creation of the Sobrato Scholars Endowed Fund marks the largest gift in USF history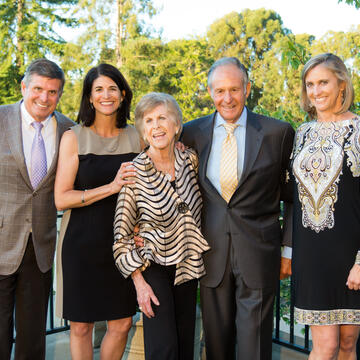 Generosity makes for
success
83%
Increase in alumni cash donations
90%
Students who received financial aid in the 2020-2021 school year
74%
Undergraduates received scholarships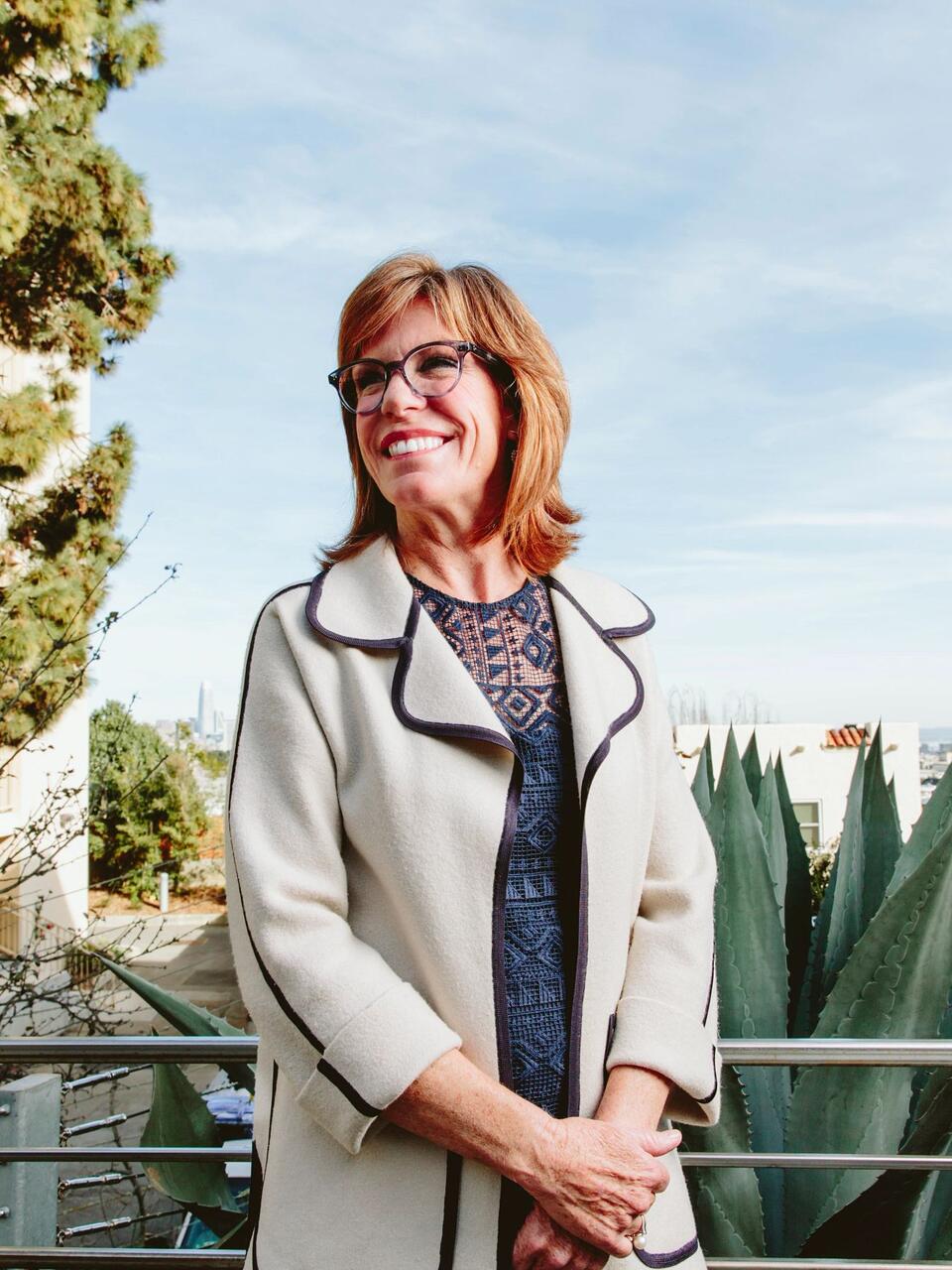 Linda Hothem MSOD '04
I have dreams that a recipient of my scholarship will go on to do great things and become a future scholarship donor — pay it forward."
Linda Hothem MSOD '04
Generosity Fuels Perseverance Amid the Pandemic
During the early stages of the pandemic, USF saw an outpouring of gifts and support to the COVID-19 Response Fund providing financial aid to USF students.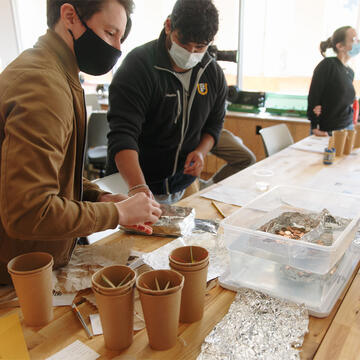 All donations

help our students to thrive
$6
Million additional funds from the Board of Trustees to fund urgent financial needs for students
935
Gifts and pledges ranging from $1 to $400,000
93.6%
Total number of gifts received $1,000 or less
Giving impacts the
future

of our students