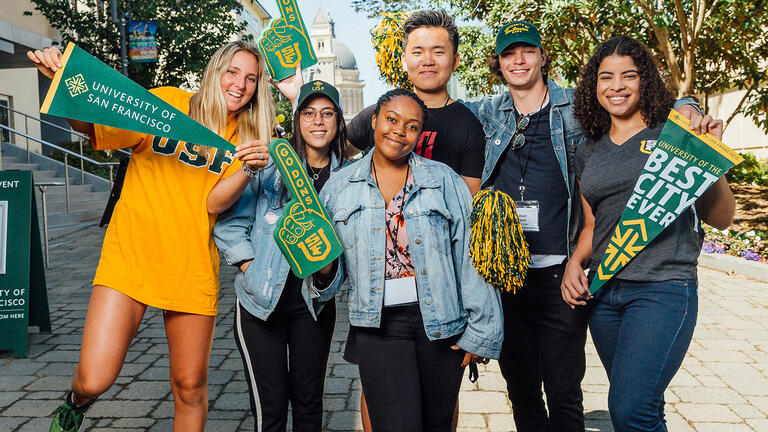 YOU CAN CHANGE THE WORLD, ONE SCHOLARSHIP AT A TIME. ONE STUDENT AT A TIME.
Scholarships
By supporting USF scholarships, you help provide students the opportunity for a
transformational

Jesuit education
Your Support is Important
More than 70 percent of undergraduate students are awarded financial aid to attend USF.
Your gift provides an opportunity for 36 percent of USF students who are the first in their families to attend college.
The university has a tradition of ensuring that high-achieving young people are not denied the opportunity a college education provides.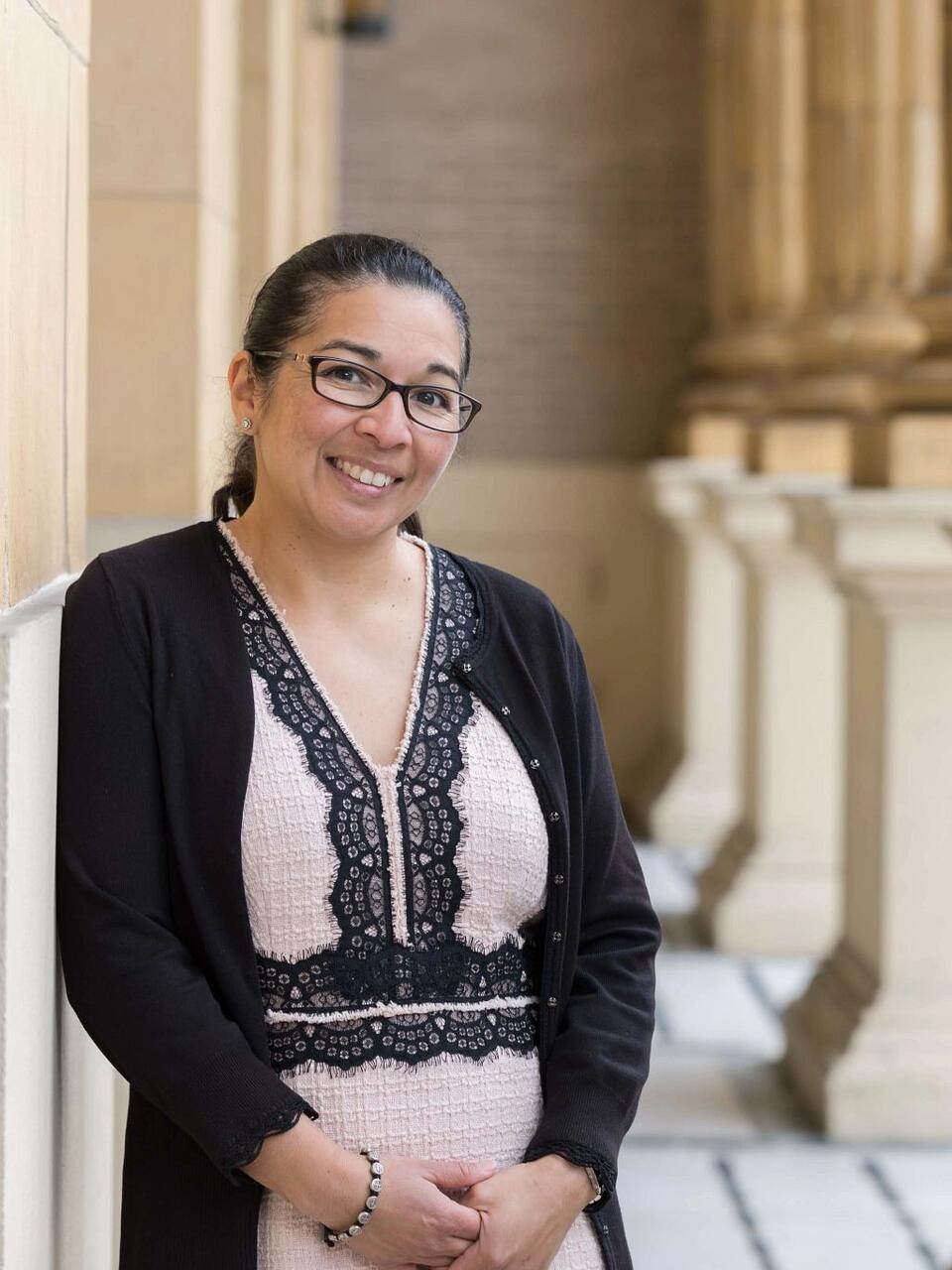 Sonya Arriola, Catholic Educational Leadership Doctoral candidate, '21
Recipient of the McGrath Institute for Jesuit Catholic Education Scholarship
I can be the child of Mexican immigrants. I can be the child of uneducated people. I can be both an intellectual and an academic. I can be someone of service."
Sonya Arriola, Catholic Educational Leadership Doctoral candidate, '21
Recipient of the McGrath Institute for Jesuit Catholic Education Scholarship
Scholarships You Can Support
Financial aid for undergraduate students at USF. Give today.

Support students from your region with a gift to one of the seven regional scholarships: East Bay, North Bay, Peninsula/Silicon Valley, San Francisco, Santa Cruz, Southern California, or Hawaii. Support these scholarships today:

A scholarship that supports full-time, undergraduate African American students, in good standing, with demonstrated financial need. Give today.

A scholarship for Latino students with demonstrated financial need who exemplify academic achievement, leadership, and the desire to make a real difference through service to their communities. Give today.

A scholarship to support student athletes at USF. Give today.

Support graduate students in the School of Education, the School of Nursing and Health Professions, the School of Law, or the School of Management. Find out more:
2130 Fulton Street
Lone Mountain Rossi 3rd Floor
San Francisco, CA 94117-1080