Passion for Justice
USF Law Grad Seeks Justice for Immigrants
She secures asylum for a client who fled violence
Monica Valencia JD '17 credits "rebellious lawyering" for her successful representation of a young woman who fled gender-based violence in Guatemala with her two young children.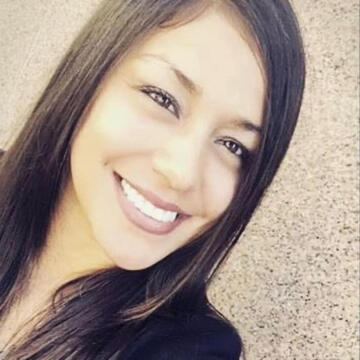 Valencia challenges the notion of a lawyer as a savior who stoops to help the helpless.
"I don't want to see my clients as numbers on a docket. I want to recognize their worth and their dignity as people with agency," she said.
For her, that's meant founding and co-directing the nonprofit Dreamer Fund in San Francisco, working as co-director of the immigration clinic and an adjunct professor at Golden Gate School of Law, and serving as a supervising attorney at Centro Legal de la Raza in Oakland, where she represented Deisy Ramirez in her case for asylum.
An Early Start in Immigration Law
Though she didn't know it at the time, Valencia started her law training as a child of undocumented immigrant parents in Los Angeles. "We had to grow up quickly and it was a stressful environment because we were our parents' translators and representatives," she said. The threat of deportation loomed over the family, and money was tight.
After high school Valencia joined the U.S. Air Force and served for six years in the U.S., South Korea, and Germany. After an honorable discharge she enrolled in community college and then at the University of Southern California. She majored in sociology and minored in human rights, graduating magna cum laude in 2013. She was the first in her family to attend and to graduate from college.
She knew her next step would be law school, and thanks to USC professor Pierrette Hondagney-Sotelo, she knew she wanted to earn a law degree from USF.
"Professor Hondagneu-Sotelo introduced me to the scholarship of Professor Bill Ong Hing, and I read his papers for my sociology of migration class. I was fascinated by his career and followed it closely, and when it came time to apply to law school, he was at USF."
She emailed Hing to introduce herself and let him know she was applying to USF School of Law, and he invited her to coffee. Their meeting cemented her decision to attend. While at USF, she worked for both the Immigration and Deportation Defense Clinic and the Keta Taylor Kolby Death Penalty Project.
"I was impressed by her passion for serving migrant communities and other subordinated groups from the very start," Hing said. "She was the first to volunteer for service and presentations at community events. She always inspired with her dedication to community, her respect for the wisdom and life experiences of our clients, and her willingness to work on hard cases that were emotionally draining."  
Valencia said she found her calling at USF. While still in law school, she founded Dreamer Fund to assist Dreamer and undocumented law students in California with scholarships, legal assistance, and mentorship.
An Ally to Immigrants
Valencia joined Centro Legal in May 2020, where she met Ramirez. At the hearing at San Francisco Immigration Court on Nov. 17, 2021, Valencia walked Ramirez through testimony including how when she was 14, her father sold her to the family who owned the local bar. Ramirez recalled being forced into indentured servitude and a sexual relationship with the oldest son, who beat and raped her, fathering her two children.
Despite such strong evidence of gender-based violence, Valencia was apprehensive about the ruling. "I was nervous about this judge," she said. "Deisy's case is the strongest asylum case I've ever argued, but [the judge] has a reputation for being tough."
The judge ruled in favor of asylum.
"My motivation is my parents and my family. Half my family is still in Mexico, and many suffer from narco violence and gender violence," Valencia said. "My career goals are to continue to teach, continue to represent those who don't have a voice in our system, and to hopefully inspire other law students, especially ones who are Dreamers or undocumented, to do the same."