Faculty & Staff Achievements
Fulbright Scholarship Awarded to USF Professor of Education
Professor Judith L. Pace is a Fulbright U.S. Scholar for 2023-2024, recognized for her efforts to prepare educators to teach about controversial issues in divided societies.
Pace, a faculty member in the School of Education's Department of Teacher Education, received the Fulbright Global Scholar Award.
Image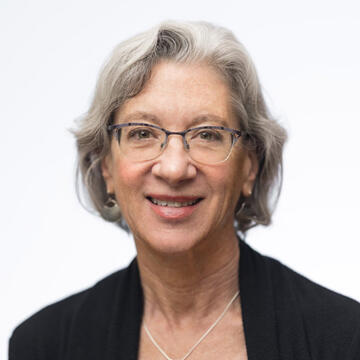 The award allows U.S. academics and professionals to engage in international research and teaching projects for up to two years in several different countries.
Pace will spend the 2023-24 academic year at the University of Sarajevo in Bosnia and Herzegovina and the Universities of Pretoria and Cape Town in South Africa. She'll be building on her earlier research, which formed the basis of her book, Hard Questions: Learning to Teach Controversial Issues.
Pace will co-instruct modules on how to teach controversial issues, while at the same time conducting research on what pre-service teachers (formerly known as "student teachers") learn from these modules and apply to their own teaching.
Her aim is to help new teachers in the post-conflict countries of Bosnia and Herzegovina and South Africa cultivate inquiry, understanding of issues, and dialogue across differences.
"I hope this cross-national collaboration will generate a more diversified and contextualized methodology for teaching controversial issues that can improve teacher education's role in strengthening democracy and peace worldwide," Pace said.
School of Education Dean Shabnam Koirala-Azad said the school has a strong history with the Fulbright program.   
"I'm thrilled that Professor Pace was granted a fellowship to support her ongoing work on this very timely topic," Koirala-Azad said. "The connection with Fulbright reflects our commitment to collaborating globally in educational change efforts."