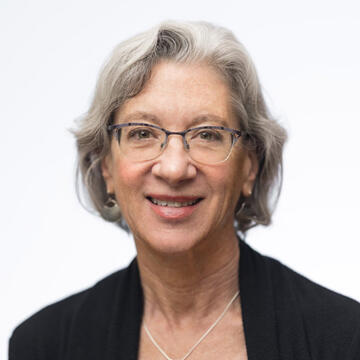 Judith Pace
Professor, Teacher Education
Biography
Judith (Judy) Pace is Professor of Teacher Education in the School of Education at the University of San Francisco. Her scholarship examines classroom teaching and curriculum and its relationship to diversity, democracy, and sociopolitical contexts. She has a Fulbright Global Scholar award for 2023-2024 to teach and conduct research at university-based teacher education programs in Bosnia and Herzegovina and South Africa.
Dr. Pace has published four books, numerous research and practitioner articles, and a website with a framework and resources for teaching controversial issues. Prior to USF, she worked at Project Zero on project-based learning, portfolio assessment, teaching for understanding, and comprehensive school reform. Before that, she taught in Boston area schools.
Research Areas
Teacher education
Social studies education
Teaching controversial issues and contested history
Classroom relationships, curriculum, and teaching in the sociopolitical contexts of schooling
Appointments
Teacher Education Department Chair, 2013–2016
Coordinator of MAT master's courses, 2012–present
Education
EdD, Harvard University
CAS, Harvard University
MEd, Lesley College
BA, Brandeis University
Prior Experience
K-12 Teacher in special education and progressive settings in the Boston area
Researcher and developer, Harvard Project Zero
Awards & Distinctions
Fulbright Global Scholar Award, 2023-2024
Visiting Scholar, 2016-2017
Selected Publications
Pace, J. L. (2022). Learning to teach controversial issues in a divided society: Adaptive appropriation of pedagogical tools. Democracy & Education, 30(1).
Pace, J. L. (2021). Hard Questions: Learning to Teach Controversial Issues. Lanham, MD: Rowman & Littlefield.
Pace, J. L. (2019). Contained risk-taking: Preparing pre-service teachers to teach controversial issues in three countries. Theory & Research in Social Education, 47.
Pace, J. L. (2015). The Charged Classroom: Predicaments and Possibilities for Democratic Teaching. New York, NY: Routledge.
Pace, J. L. (2011). The complex and unequal impact of accountability on untested social studies across diverse school contexts. Theory and Research in Social Education, 39(1), 32-60.
Bixby J. & Pace, J. L. (Eds.). (2008). Educating Democratic Citizens in Troubled Times: Qualitative Studies of Current Efforts. Albany, NY: SUNY Press.
Pace, J. L. & Hemmings, A. (2007). Understanding authority in classrooms: A review of theory, ideology, and research. Review of Educational Research, 77(1), 4-27.
Pace, J. L. & Hemmings, A. (Eds.). (2006). Classroom Authority: Theory, Research, and Practice. New York, NY: Routledge.
Additional Information
Selected Media Appearances
Courses
Learning and Teaching
Teaching for Diversity and Social Justice
Curriculum Currents and Controversies
Curriculum Development and Design
Teaching Controversies
Qualitative Research