The USF Summer Reading List
For the beach and beyond, professors recommend 14 books that entertain and inspire.
Fiction
Image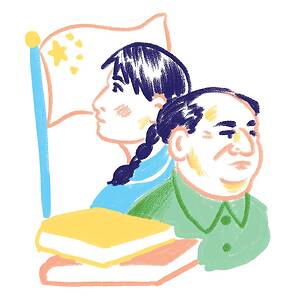 Forbidden City by Vanessa Hua
A teenage girl in 1960s China schemes her way from her impoverished village to Mao Zedong's side, eventually becoming his lover and confidante. Forbidden City lifts the veil on one of history's most powerful and least understood leaders. This book is brimming with mystery, intrigue, and action.
Family Trust by Kathy Wang
When patriarch Stanley Huang receives a terminal cancer diagnosis, his approaching death upends the lives of his adult children and current and former wives, forcing them to question everything they once held true. A sharp, irreverent look at Silicon Valley and the worlds of tech and finance through the eyes of a Taiwanese American family.
—Kirstin Chen, MFA in Writing professor, author of three novels
---
Science Fiction
All Systems Red: The Murderbot Diaries by Martha Wells
Image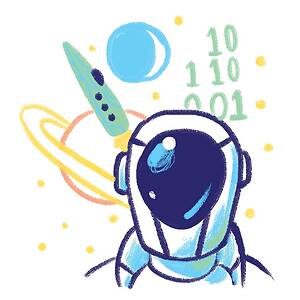 A security robot hacks into its own controls so it doesn't have to obey human commands unless it wants to. The AI finds humans annoying yet necessary. This book is great for when you just want to be on the beach and read about AI and spaceships. As a bonus, this is the first in a series of six books.
—J.P. Allen, business professor and tech expert
---
Thrillers
The Tenant by Katrine Engberg
I loved The Tenant, in part because it's set in Copenhagen. I love being taken to another country through a novel and with this one, we follow as two detectives investigate the murder of a young woman in her apartment. They find a link to the owner of the apartment and must look into the two women's pasts. You can dive right in without any background knowledge or expertise. I also like that it's written by a woman with really strong, interesting female characters.
Image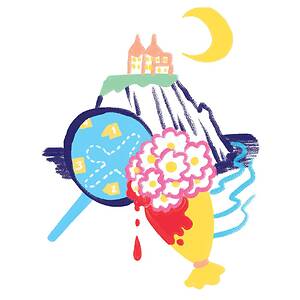 The Guest List by Lucy Foley
The Guest List has the feel of a classic Agatha Christie novel. On an island off the coast of Ireland, guests have gathered for an elaborate destination wedding, but things soon turn deadly when a body is found. Everyone becomes a suspect. The writing is fluid, the dialogue is snappy, and there are people to love and people to hate. The book will transport you to a totally different place.
—Lara Bazelon, law professor and author of the legal thriller A Good Mother
---
Cooking
The Essential New York Times Cookbook: The Recipes of Record by Amanda Hesser
Image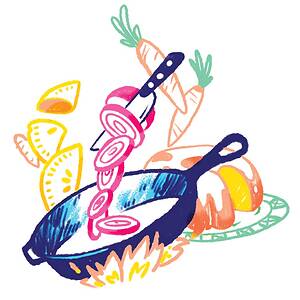 This book is full of tried-and-true recipes popular with readers who are home cooks, not professional chefs. The preface explains how Hesser chose the recipes and how the book attempts to address systemic racism and discrimination in the world of food, restaurants, and food media.
Black Food: Stories, Art, and Recipes From Across the African Diaspora by Bryant Terry
This collection of recipes, stories, and poems by chefs, cooks, and bakers who identify as Black or African American illustrates the cultural and culinary diversity of the African diaspora. For each recipe, the contributor adds a story about what the dish means to them.
Colombiana: A Rediscovery of Recipes and Rituals From the Soul of Colombia by Mariana Velásquez
Part travel, part cooking, part food history, this book explores the cuisine and cultures of Colombia. I've learned so much about ingredients that I've rarely (or never) used before, techniques I'm not as familiar with, and the history of the recipes included. Beautiful photographs highlight both the food and the country.
—James Zarsadiaz, history professor and collector of nearly 400 cookbooks
---
Classic
Image
Mrs. Dalloway by Virginia Woolf
In the "real-time" narrative of the novel, Mrs. Dalloway is preparing for a party. In the "time of the mind," we witness entire lives, love, war, and intense regret in a single day. This novel is an amazing experiment in writing about time. When I'm reading it, I believe it's my favorite book, until I re-read To the Lighthouse, also by Woolf.
—Susan Steinberg, English professor, 2020 Guggenheim Fellow, author of four books of fiction
---
Image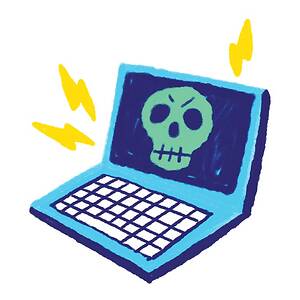 Nonfiction
This Is How They Tell Me the World Ends: The Cyberweapons Arms Race by Nicole Perlroth
The New York Times cybersecurity reporter tells how U.S. national security personnel created zero-day exploits — essentially security holes that are like magic wands allowing free and open access to people's technology — only to have them stolen. There's now a huge black market around the world for these exploits, operated by hackers. Perlroth takes us deep inside the story, interviewing everyone from national security staff to Ukrainian hackers.
—J.P. Allen, business professor and tech expert
---
Children's
Julián Is a Mermaid by Jessica Love
Julián loves mermaids so much that he declares one day that he is a mermaid. He sets about creating his own mermaid costume with the help of his grandmother.
El Deafo by Cece Bell
In this semi-autobiographical graphic novel, Bell tells the story of becoming deaf as a young girl and facing the same challenges all children do while growing up, but with the added struggle of feeling different because she is deaf. Eventually Bell views her deafness as a superpower. While this novel is intended for upper elementary-age children, older children and even adults will enjoy it.
Image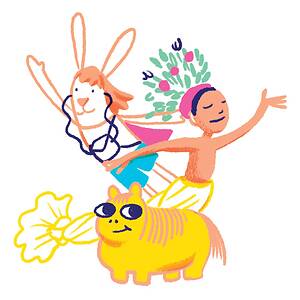 The Princess and the Pony by Kate Beaton
This book challenges gender roles and stereotypes and what it means to be beautiful, strong, loving, sweet, and more. It features great artwork — there are a lot of strong-looking men, for example, wearing cute sweaters — and incorporates multiethnic and multiracial families.
—Nicola McClung, education professor and co-founder of the nonprofit Xóchitl Justice Press
---
Popular Culture
Answers in the Form of Questions: A Definitive History and Insider's Guide to Jeopardy! by Claire McNear
Image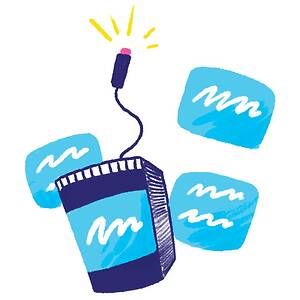 If people want to learn about Jeopardy, this is the book. It really gives a sense of what it's like to compete on the show. The author is a hero to the Jeopardy community for her reporting in The Ringer, which brought down the show's former executive producer.
—J.P. Allen, business professor, tech expert, and Jeopardy contestant
---
Love reading? USF hosts an online book club for alumni, faculty, and staff. Joining is free — you just have to get a copy of the book. The club reads one book every two months.