Frankie Ferrari '19
Basketball Player, Unicaja Baloncesto Malaga
Image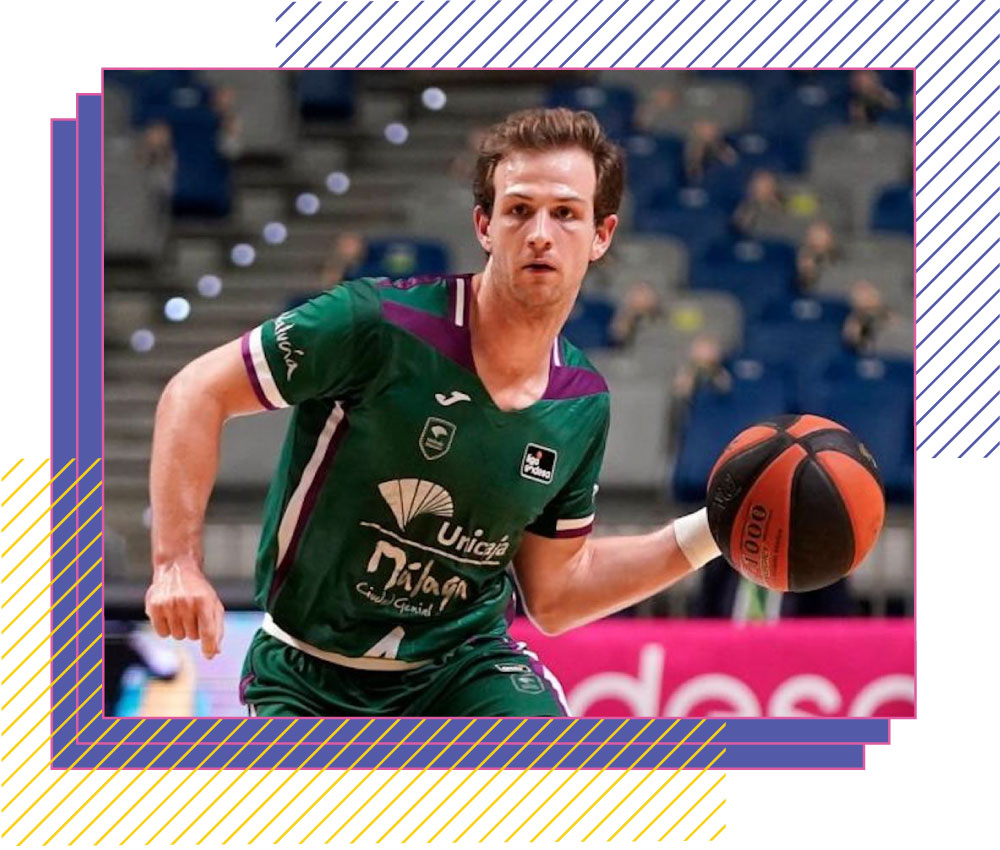 "Perseverance" is the word Frankie Ferrari uses when asked to describe his long and bumpy journey from high school basketball player to point guard in Spain's top basketball league.
Ferrari began overcoming adversity in high school. He split his playing career between two high schools, sidelined at one for 10 games during his junior year due to transfer rules. Despite the setback, Ferrari kept his head in the game and committed to the USF men's basketball team during his senior year.
"USF made perfect sense to me. I grew up going to Dons basketball games with my dad and my brothers. We're Catholic, so a Jesuit education was important. USF was where I wanted to play and where I wanted to study," Ferrari says.
But it wasn't smooth sailing. Ferrari didn't get the playing time he hoped for during his first season, averaging 8.9 minutes a game. Determined to make the most of the time he had as a player, he transferred to a community college for his sophomore year. But he didn't give up on his dream of playing as a Don.
Former Dons head coach Kyle Smith had seen something he liked in Ferrari and brought him back to play at War Memorial. Another bump in the road: A broken hand forced Ferrari to miss the first eight games of the season. But he went on to play 25 games.
For the next two years he was the starting point guard and named to the first team of the All-West Coast Conference both years. He hoped his next stop was the NBA.
Fate again had different plans. After working out with seven NBA teams, Ferrari signed with the Utah Jazz and played in their summer league in 2019, but was let go a short time later. His agent was contacted by a Spanish team, Baxi Manresa, where he played until breaking his foot. He's been with two teams since then, and now plays for Unicaja in Malaga.
He hopes to return to USF when his playing career is over. He has a degree to finish, an MA in sport management that he began as a redshirt senior in 2018. And he says he would love to work for the basketball program, where his older brother is on the coaching staff.
"I love being a Don," says Ferrari. "It's a huge part of who I am."