A Student Dreams
My Life in 2030
In the year 2030, we have more women in local, state, and federal leadership. We have a woman of color as the president of the United States.
Image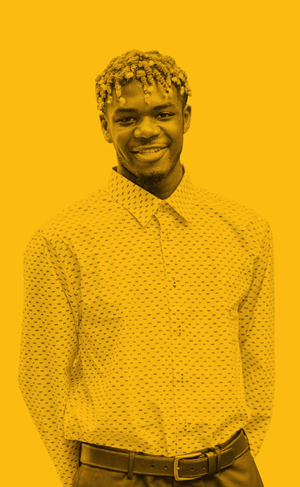 In the year 2030, I'm running two sports complexes in my home state of North Carolina. The sports complexes serve young people who would otherwise not have access to good facilities and coaches and organized AAU [Amateur Athletic Union] sports like basketball, volleyball, track. I played AAU basketball when I was younger. I founded these two sports complexes with the help of family and friends and allies in local government and state government. I majored in business and minored in politics at USF, so I know about finance and government, how to write a grant application — and how to network. I met Steph Curry when I was at USF. He grew up in North Carolina, too. His foundation gave me a grant to start my sports facilities. He serves on my board of directors. He knows that sports are more than just a game. Sports can impart values and teach life lessons.
[society] is better than it is now, but it's not perfect. I help to improve it."
In the year 2030, American society is better than it is now, but it's not perfect. I help to improve it. I can bridge some gaps that others can't. I've been a less privileged person and now I'm a more privileged person. When I was in high school, I interned with the North Carolina Highway Patrol. I rode along with state troopers. I've seen the world through the eyes of an officer, and also through the eyes of a person who got pulled over. When I got pulled over, I didn't ask why I got pulled over. It turns out my brake light was out. The side of the road is not the place to fight for police reform, but the statehouse is.