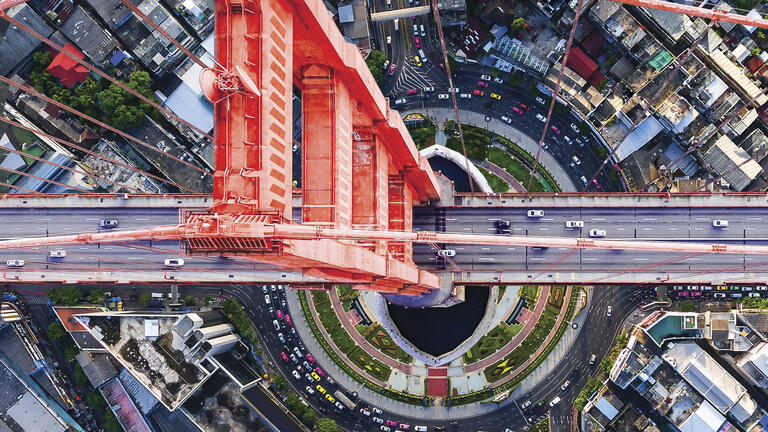 Where Do We Go From Here?
Local leaders speculate on San Francisco in 2030
Less than a year ago, rent for a San Francisco one-bedroom apartment could be as high as $5,000 a month — if you could find one. Fast forward to the end of 2020, and you'll find special deals on apartments: "First month free!"
The pandemic has changed San Francisco, along with the nation. But will the change be lasting? Will the need for more housing — a pre-pandemic problem — still be a factor?
As we head into a new decade, we wondered: What is San Francisco's future? We asked London Breed MPA '13, mayor of San Francisco; Naomi Kelly JD '01, San Francisco city administrator; and Tanu Sankalia, director of urban studies at USF. They hesitated to make specific predictions about the future, given the pandemic of today, but all offered some clues about the direction of the city.
Image

What do you see as San Francisco's future?
Sankalia: My wish, if you will, becomes a prediction that would mean a lot more housing, a lot more mass transit, and a lot more care for the environment. I think housing, transportation, and environment all work together. When you provide more housing you have to provide more transportation, and when you provide both, they, in turn, have to work to improve the third, the environment.
We have to look at it in terms of the entire Bay Area, too. How does urbanization and the future of cities affect the entire metropolitan area?
Breed: In 2030, we won't be living through another pandemic hopefully. At that point, we will have lived through COVID.
I think people are going to probably behave differently, when it comes to where they work and where they live. When you think about it, people are getting used to working from home. So, I do think people are going to work in San Francisco, where the economy in the Bay Area is the most vibrant, and they will possibly relocate someplace else for the place they call home.
Kelly: I think the biggest thing we learned with the coronavirus is that the skyline of the city was about more office space. How do we get more office space? Now, we realize so many of us can work from home. We don't need as much office space. So, what does that look like for the future?
The technology helps us realize there are different ways we can work. I'm working from home because I have a 13-year-old and an 11-year-old. It allows me to spend more time with them and still work. I have to spend more time with them because of distance learning. You realize there are different ways you can work, and I think that's positive. We are seeing the world changing right in front of us.
How else has the city been affected by the pandemic?
Kelly: The hospitality and the entertainment industries are devastated right now. The arts community, the museums, are devastated. Going forward, what does that look like? If there's not an economy, then development slows down.
The other big area of change is with conventions. We had huge conventions: OracleWorld, Dreamforce, where we shut down Howard Street. Our hotel business was based on these big conventions. Now, our tourism will be more regionalized. That is a huge change for our hospitality industry.
Sankalia: I've been trying to compare my own experience of growing up in Bombay, which is a very dense city and is suffering during this pandemic, and now living in the Bay Area.
What I found is that San Francisco is not dense enough — there's a lot more room for people in this city, and, of course, housing would address that. Maybe the pandemic is going to slow the pace of office development a little bit, but it may open up housing development.
There are so many parts of San Francisco that are not at all dense — from USF west to the ocean. How do we create an optimum density so that in the case of a lockdown you still have access to some open space?
Image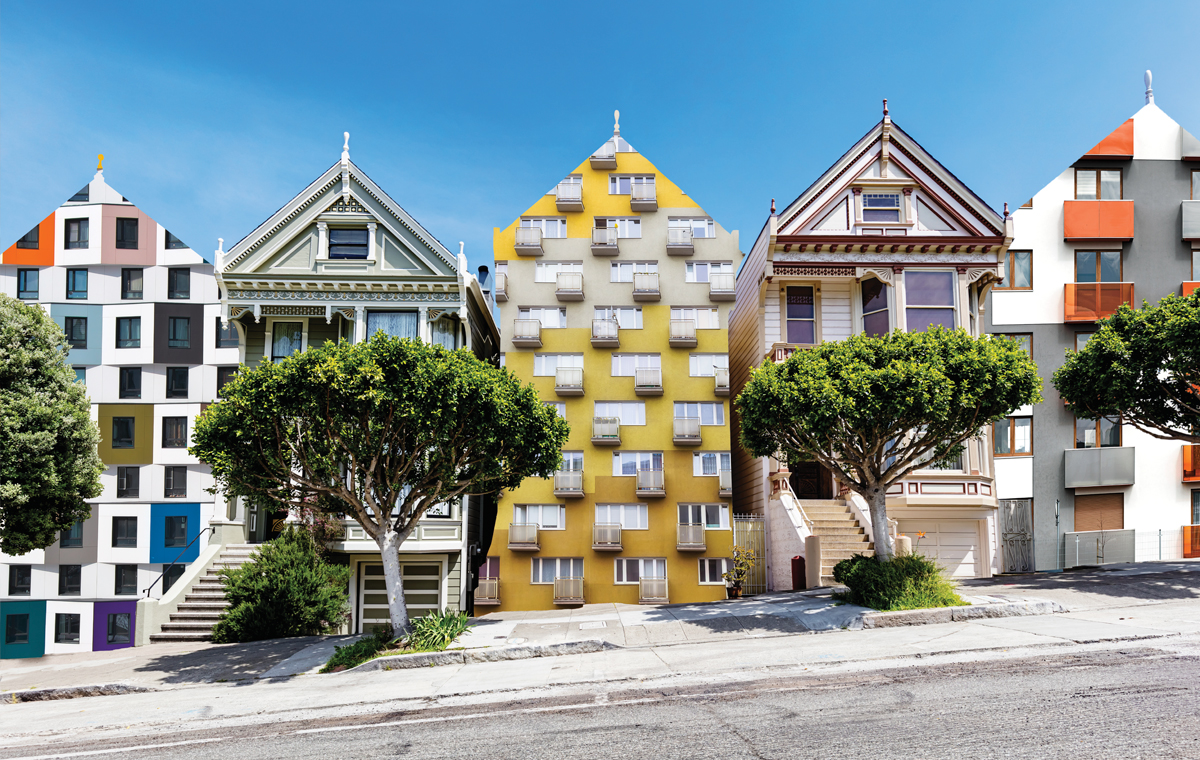 There are predictions of jobs growing 13 percent by 2050 in San Francisco. How will that affect the future in San Francisco?
Breed: The need for housing and construction will always be there. The need for transportation will always be there. I think the use of technology and so many platforms that haven't even been thought of, including for distance learning, are going to drive a new wave of employment opportunities.
And also I think people will realize the significance of having a good health care system, which will create new jobs. There will be a need there, in terms of infectious diseases and prevention of future pandemics.
How do we make the future of San Francisco more equitable?
Breed: I think we have to look at things differently if we want to change the outcomes of communities that traditionally suffer in San Francisco, like the Black community. We've been having the same conversations, but we've not seen any change. And the way you see change is deliberate action toward specific groups of people that have been consistently denied, because the system and the laws that we have in place don't work for them. So we have to be understanding and open to doing something different.
We all can thrive. How do we make sure that we support our communities that need to be lifted up, that need to be supported? This is not about a handout, this is about a hand up. Because that's what happened to me. There were so many people in my life who reached out. That's what this is about — making sure that others have access so that they're able to be lifted up.
Image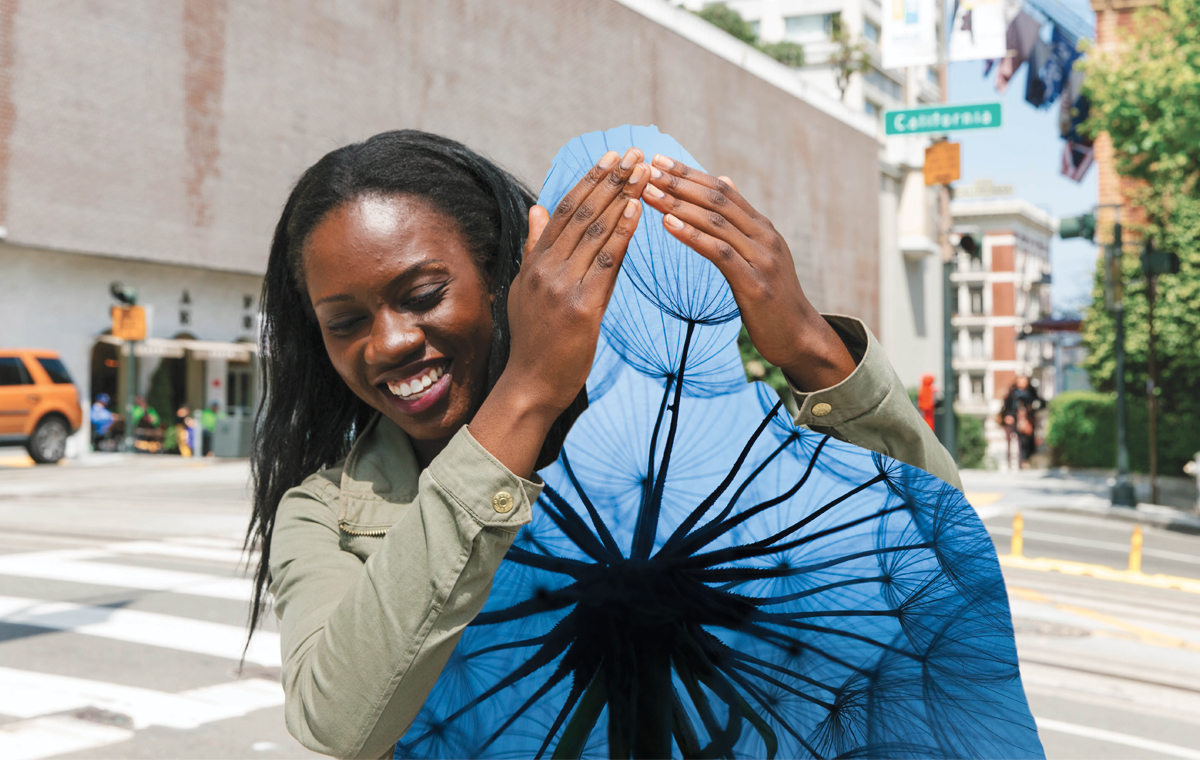 What are you optimistic about?
Breed: We've been through challenges in the past. Earthquakes and AIDS. When you think about all of the challenges — this city has gone through a lot, and we have emerged stronger and better.
There is hope and a past that has demonstrated that. It's important that we keep that in mind. We may be in the middle of the storm but this too shall pass.
Sankalia: I'm optimistic that this crisis will reinforce the idea that human contact is important. We do need an active cultural life in cities. I'm optimistic about the forces of humanism and social life and cultural life trumping high tech. I'm optimistic about a future that challenges that image of the future where everyone sits at home and does everything online and technology is our life. Cities are places where people meet and interact and collide, and it's through those encounters that cities become an active polis.
We still need cities. I don't think they can go anywhere. Cities are places for people.
---
What to Expect From Tech
By Sarah Clatterbuck '97, director of engineering at Google
7.5 billion humans on the Internet. Internet access is likely to become a human essential like clean water, electricity, and health care. Tech will expand access.
The mobile phone as a personalized AI supercomputer. From real-time captions to translations to health monitoring — your phone will do it all in a private and personalized way and in collaboration with other devices.
Finance goes mostly digital and fully global. COVID has accelerated the demise of cash — expect secure, seamless, instant global transactions without touch.
AI will revolutionize medicine. From vaccine development to differential diagnosis — big data will lead the way.
Quantum computing to the enterprise. The race to quantum computing is fueled by the ever growing needs of big data, and tech will push to make it a reality in the enterprise setting.