May 12, 2023 7:00PM - 8:30PM
McLaren Complex Complex
May 14, 2023 3:30PM - 5:30PM
McLaren Complex Complex
May 15, 2023 5:00PM - 6:15PM
St. Ignatius Church Main Church
May 16, 2023 1:00PM - 2:30PM
McLaren Complex Complex
May 16, 2023 6:00PM - 8:30PM
St. Ignatius Church Main Church
Kickstart spring commencement with an optional commencement mass. Guest tickets are not required. Watch the livestream here on May 18 at 3 p.m.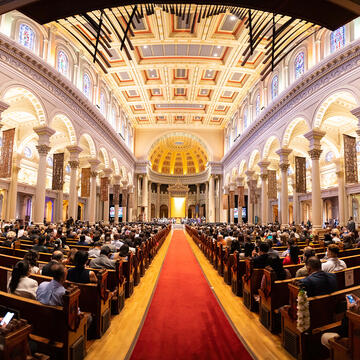 See What Alumni Are Up To
Stay involved with USF after graduation.
Stay Safe, Stay Healthy
We are continuing to monitor COVID-19 with our partners at the San Francisco Department of Public Health and will make any necessary changes if required to do so. Currently wearing a mask is optional for students and guests and is subject to change.