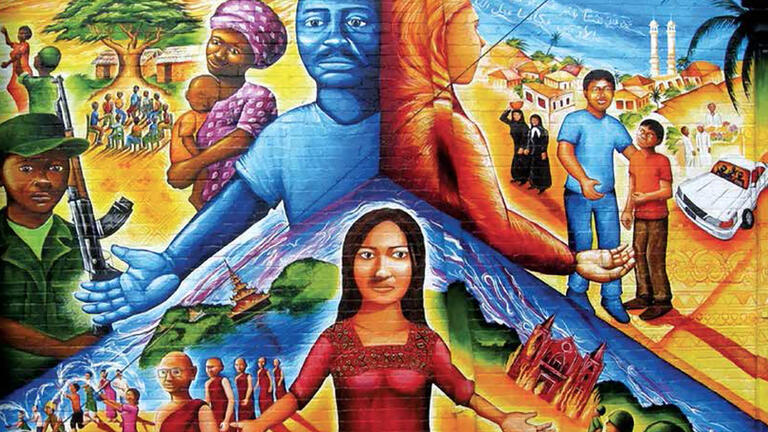 Migration Studies, MA
Transforming the lives of global citizens facing harsh realities of migration and refugee life
With more than 230 million global citizens living outside their home countries, international migration is one of the most critical issues facing the global community in the 21st century. The challenges that these global citizens face are the focus of this master's program, which prepares professionals to better the lives of migrants and refugees throughout the world.
The Fall 2023 application is now open. The priority application date is February 15, 2023.
Students who apply by the priority application date are eligible for the Dean's Scholarship.
Migration Studies

Alumni in Action
Lisa Anderson MA '19 has always been passionate about understanding the migrant experience and borderland issues.
To her, that meant immersing herself on location at the US/Mexico border and in conversation with people, engaging with how they think and responding to their circumstances.
Read about Lisa's immersion experience in Ambos Nogales.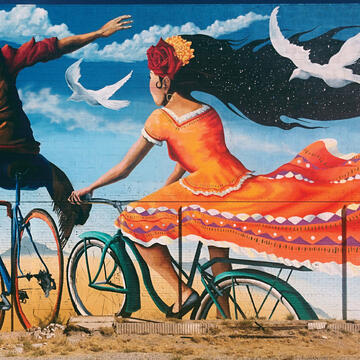 Living and Working With
Bay Area Migrants
When he was growing up in Phoenix, Flavio Bravo MA '19 knew early on that he wanted to be like labor leader César Chávez. 
While he was at USF, Bravo lived and worked in a migrant shelter in Fruitvale in Oakland, commuting to campus. It was a valuable lesson while he studied migration studies, he says.
"I could see the bigger picture, because I could see the immigrant families where I lived."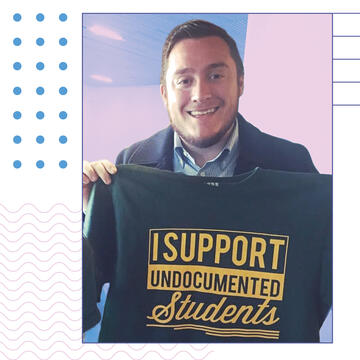 Migration Research Abroad
Our program includes the option of taking one semester of study at the prestigious Universidad Iberoamericana in Mexico City. As a unique binational program, students take classes together with local graduate students in Migration Studies. While in Mexico, students have the opportunity to intern with populations that migrate through the city. We also offer a spring break immersion trip to Rome and Italy, where students study refugee crisis responses in Europe.
Immigration Internships and Careers
Our program works with local and national government bodies, non-governmental organizations, grassroots organizations, and cultural resources to provide students with the tools for on-the-ground research and opportunities for professional experience.
Financial Aid
Our program is committed to working with students to find ways to finance their education through program scholarships, research awards, assistantships, and more.
LEARN MORE ABOUT FINANCING YOUR EDUCATION
February 8, 2023 6:00PM - 6:45PM
Online Virtual Webinar
Amy Argenal, Program Director
2130 Fulton Street
San Francisco, CA 94117