A Matter of Liberation: Artwork From Prison Renaissance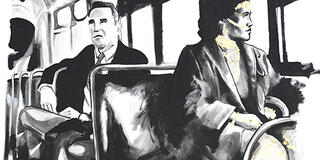 Aug. 17-Nov. 6, 2020
Curated by Antwan "Banks" Williams, A Matter of Liberation presents artists Emile DeWeaver, Eddie Herena, Sara J. Kruzan, Jason Perry, Orlando Smith, and Antwan "Banks" Williams answering the question, "What does liberation mean to you?" Through paintings, drawings, photography, collage, spoken word, and dance, these artists reveal the ways in which the pursuit for liberation unites us all.
A series of public programs (live via Zoom) will feature conversations with the artists, museum expert Sean Kelley from the Eastern State Penitentiary Historic Site in Philadelphia, local social justice activists James King and Emile DeWeaver, and the co-founders of the podcast Ear Hustle.
Artists
Click the name to visit each artist gallery page.
Curator's Statement
Image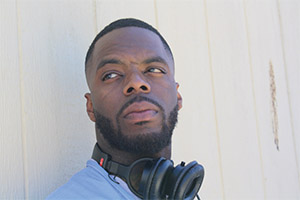 When thinking about liberation many times we focus on slaves, prisoners, and oppressed people. What if we think of liberation as an act or a shift in the climate and beliefs, a state of growth in areas that get overlooked in our day-to-day lives? If we look at liberation as the act of something, we may start to see how liberty can be obtained and sustained in many places where freedom does not reign.
While liberation looks different for each of the artists in this exhibition, all push against the boundaries that they shared for a combined total of 86 years spent inside of California's state prisons. When culture, climate, traditions, media, and narratives are silent tools for conditioning, art is sometimes the best way to combat the many ways we have all been held captive, bound, and/or restricted. The artworks seen here reframe how we see the true value of every person. How and why is it important to create with the little agency these artists had? Why is it so important to find parallels between their perspectives and yours?
When we challenge not just the way we think, but the ways in which our minds operate, we create space to grow for generations to come. In matters of liberation, acts of defiance aren't always breaking or standing against laws, sometimes it's breaking and standing against the way we think.
ANTWAN "BANKS" WILLIAMS, CURATOR
Acknowledgments
This exhibition is a collaboration between Prison Renaissance and the Thacher Gallery at USF, and is co-sponsored by the Jesuit Foundation. Performance piece provided courtesy of the Artistic Ensemble.
Learn more about prison renaissance
The Thacher Gallery is grateful to all of the artists and presenters for sharing their creative work, insights, and expertise with us: Lamavis Comundoiwilla, Emile DeWeaver, Eddie Herena, Sean Kelley, James King, Sara J. Kruzan, Jimmy Medel, Jason Perry, Nigel Poor, Vasquez Ramirez, Orlando Smith, Antwan "Banks" Williams, and Earlonne Woods as well as Prison Renaissance and the Artistic Ensemble. We would also like to acknowledge the essential contributions of Reggie Daniels, Amie Dowling, Victoria Farlow, Shannon Foley, Andrea Gonzales, Shaina Hammerman, Nell Herbert, Glori Simmons, and Somer Taylor. Finally, A Matter of Liberation would not be possible without USF's Web Services, Educational Technology Services, Lane Center, Fr. George Williams, SJ, and the many other USF programs that have supported this project as our co-sponsors and collaborators, especially the Jesuit Foundation.