Next Grueling Report: The Lost City of White Male Privilege
Image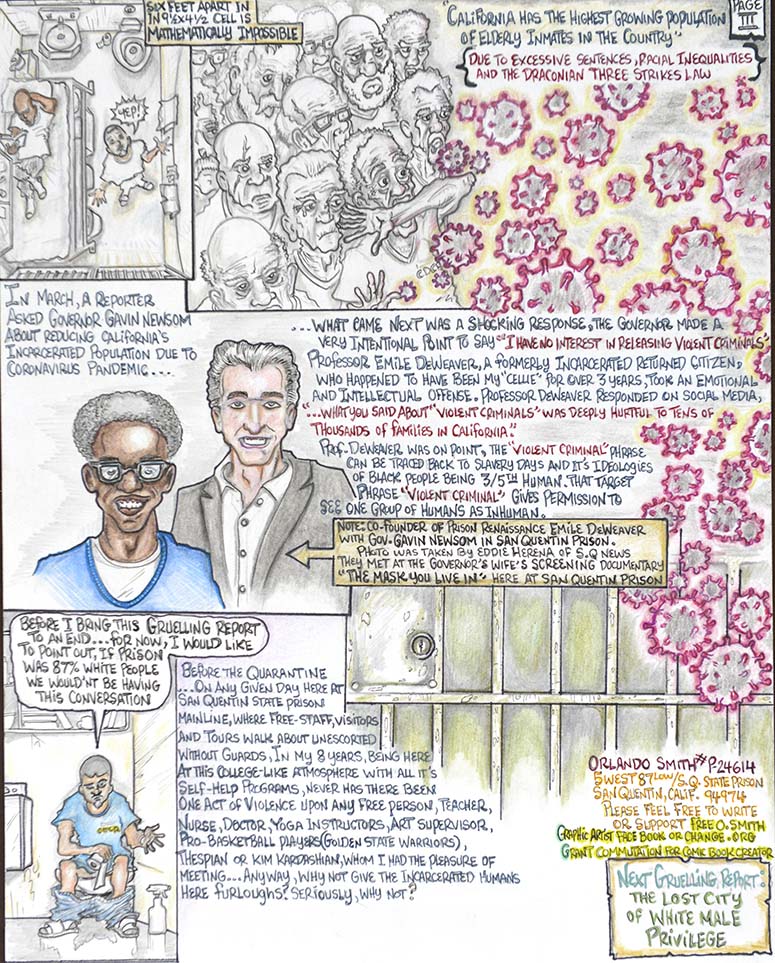 Graphite and colored pencil on paper
11" x 14"
2020
La Manifestation
Image
Graphite and colored pencil on paper
14" x 11"
2020
A System Cannot Fail Those It Was Never Designed 2 Protect
Image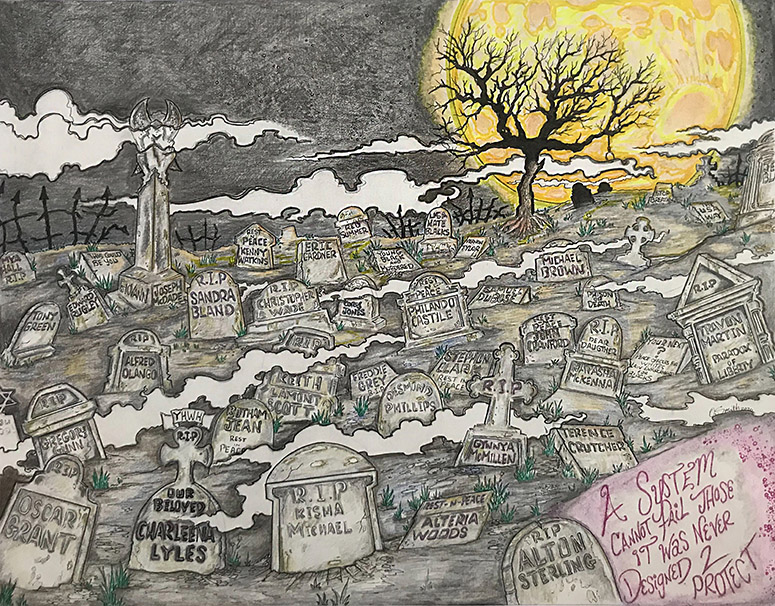 Graphite and colored pencil on paper
18" x 14"
2020
Artist Statement
Image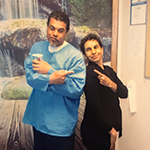 I was born an artist. It's meditative and has no limits to the worlds that can be built. My goal is to reach critical success among my peers in the genre of comics and graphic novels, and to expose injustice and advocate prison reform and social issues through art. My sources of inspiration include Yahweh, my mother, Delores Smith, Stan Lee, Marvel Comics, artist Wally Wood, Frank Miller, Frank Frazetta, Greg Cappullo, Dr. Cornel West, C.G. Jung, Yisrayl Hawkins, F. Nietzsche, Ziglzigler, Robert Fitzgerald "RZA" Diggs, 50th Law, and Bruce Lee.
About the Artist
Orlando Smith has created and composed over 57 graphic novels and comic books. His work has appeared in Heavy Metal, and he's completed a host of commission work including covers for Omega Comics. He did storyboards for the movie Social Tick and for the upcoming film Charlie Charlie. Before Smith was a graphic novelist, he spent six years as a professional tattoo artist and ten years doing custom art on cars.
Currently serving eight life sentences under California's three-strikes law for eight counts of armed robbery, he is a self-taught illustrator, comic book creator, artist, writer, colorist, storyboard artist, illustrative journalist, political cartoonist, prison reformist, social activist, comic book historian.
Learn more about Orlando Smith's petition for commutation as well as the Covid-19 epidemic spreading at San Quentin.