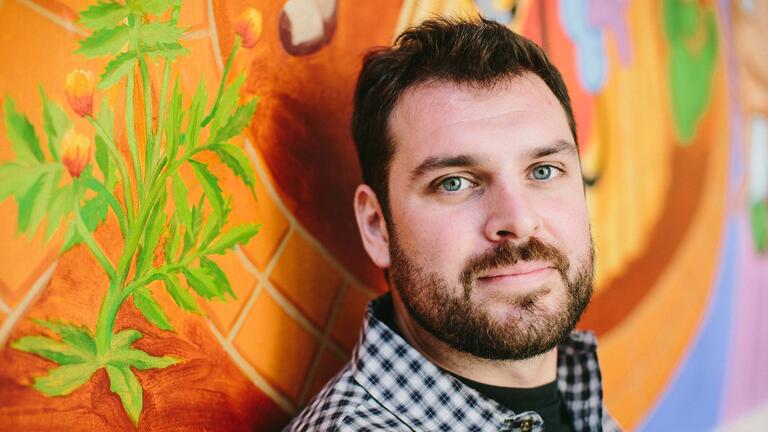 Public Ally Number One
Manuel's passion to turn tragedy into triumph for unaccompanied minors found its focus from our public health education
Pick up the newspaper, and it's hard not to feel disheartened by the stories you see — devastating earthquakes, senseless crime, crushing poverty.
But what if that feeling were a spark? What if it led you to take action to transform the lives of those you read about? For Manuel Arredondo, it was. As a clinical social worker, Manuel spent 10 years working with San Francisco's homeless and mentally ill. He'd heard countless stories of trauma.
I had all of this energy and ideas, but I didn't necessarily have the skills to be a changemaker. Now I do."
But it was one particular news story he saw while a student in USF's Master of Public Health Program that twisted his heart — tens of thousands of children, as young as 5, crossing the U.S. border without their parents. Most had come from Mexico and Central America's "Northern Triangle" — El Salvador, Guatemala, and Honduras — and had suffered abuse at home, during their journey across the border, or while in U.S. custody. Manuel realized that they were alone and needed an advocate.
"It was a crisis. I didn't think not doing anything was an option," he says.
Manuel's idea was simple: provide free health services to the unaccompanied minors arriving in San Francisco.
Still, every aspect of its implementation seemed daunting and unwieldy — from navigating bureaucracy to forging partnerships and writing a project proposal. He pictured long hours working alone, swimming upstream with minimal results.
But what Manuel hadn't counted on was how well his classes would complement his idea and how supportive his professors would be. He took what he was learning in the classroom about turning an idea into an effective program and applied it to his passion project. His professors gave him feedback on his proposal and advised him on working with agencies.
In October 2014, about a year into his studies at USF, Manuel launched the Alero Project. Housed in the Mission Neighborhood Health Center, the Alero Project currently offers free primary care and mental health services to about 30 unaccompanied migrants, ranging in age from 8 to 20.
Manuel says that launching the project has not only been rewarding but also made him realize he's capable of creating change.
"I had all of this energy and ideas, but I didn't necessarily have the skills to be a changemaker," he says. "Now I do. I don't think the Alero Project would exist if I went to a school that was less committed to changing the world."