Equipped to Lead and Succeed
Improving Public Health One Sink at a Time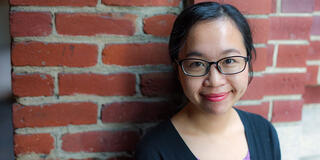 Ai Huynh full-time Master in Business Administration student '19 is the co-founder and former managing director of HappyTap Co. Ltd.--a company that produces portable sinks to promote better hygiene in Vietnam. The product is specifically called "LaBobo" which Huynh explained stems from the French word "lavabo" which means "washing sink."
Poor hygiene is the main influence to public health issues in Vietnam. Lack of handwashing is one of main causes of communicable diseases. In rural settings in Vietnam, it is popular that the water source is located outside of the home; the main constraint is people don't have a convenient handwashing tool in their house.
HappyTap is funded by the United States Agency for International Development (USAID), "I notice that such foreign aid, like USAID, is very limited and it is precious for a small enterprise like us to take benefit and speed up to be independent." She explained that she frequently reflects upon her successes and mistakes throughout the development of her business.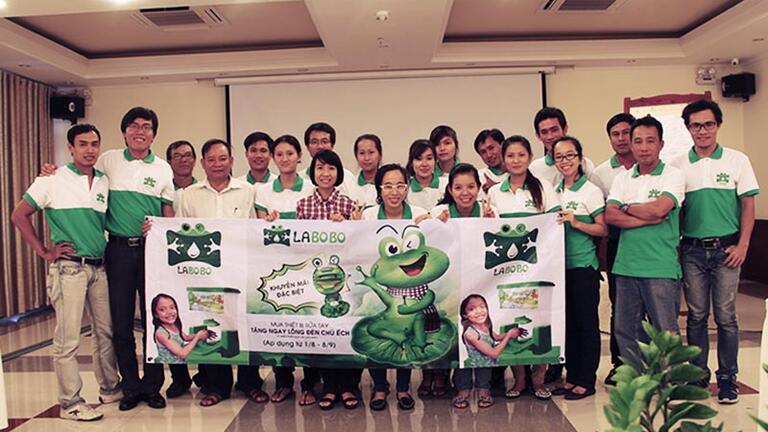 Huynh previously held the position of managing director but chose to leave the role to broaden her knowledge in business. In order to do so, she decided to attend USF to pursue her MBA through the Fulbright Foreign Student Program.
While at USF, Huynh took professor Kimberly Connor's Ethical Decision Making course. Huynh said,
Thanks to the readings that professor Connor provided, I have a better understanding of ethical assessment in qualitative and quantitative methods.
It also gave her further insight on ethical business in Vietnam: "Multinational corporations tend to have standard professional guidelines to develop an ethical climate for the team, while local small and medium enterprises don't," Huynh explained. "I, like many leaders of small and medium enterprises, used to put things like product development and operation, and financing on the top of the priority list, instead of ethical climate." In Connor's course, she realized the initial asset of small and medium enterprises: "It's not the product, but the people."
Some of the essential things she has learned in class, which are part of her plan to progress her business, are producing an organizational climate survey, "to collect general data about the existing level of satisfaction of employees;" conducting individual interviews that allow employees to speak more in depth with a supervisor about their concerns and ideas that were not addressed in the survey; creating an ethical guideline for HappyTap based on employee feedback; and finally, communicating the company's ethical practices through the media in order to inspire others.
Huynh said these plans will be put to practice in the fourth quarter of this year, and during her winter break, she will be able to travel to Vietnam and lead significant activities with HappyTap.
"Ethical climate enhances the satisfaction of the internal team so they can be energized to do their best work," she said. "I also personally think a company is more of a second home. In the last few years, I interact with my team more than 9 hours a day.... Therefore, I want it to be a caring environment, so that it can be worth the time and effort people invest into it."
By Lonny Wysard