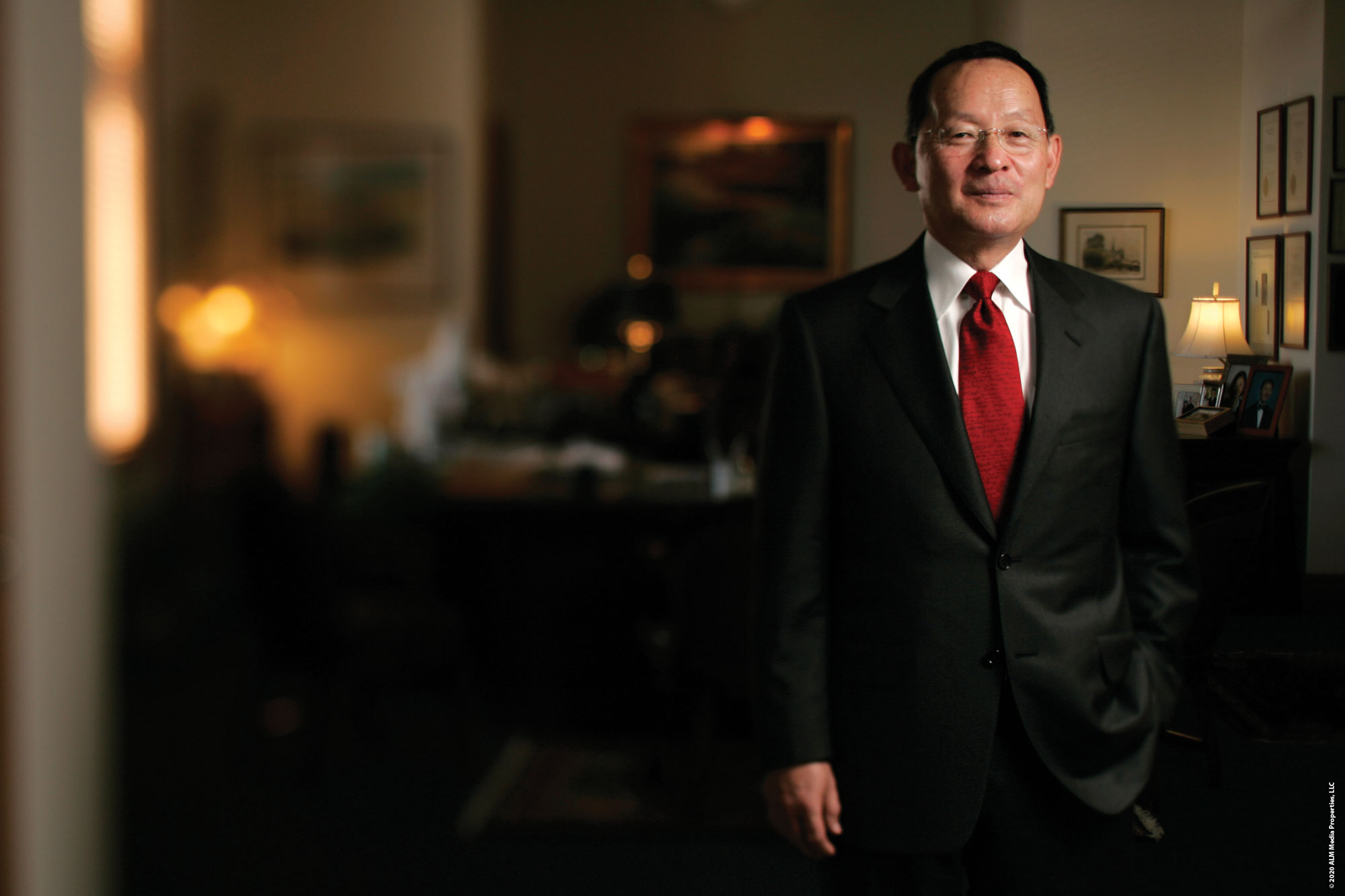 Undergraduate
'40s | '50s | '60s | '70s | '80s | '90s | '00s | '10s | Graduate | In Memoriam
'45
Barbara Pampanin LMA is happily retired at Spring Lake Village in Santa Rosa, California. She visited with former classmate Ann Marie Bosque Collins last year at her 96th birthday party and has happy memories of the San Francisco College for Women.
'50
Robert J. Spellmire asks, "How many of you from the class of 1950 are out there? A simple 'I am ___ years old, hanging in there, sitting on my butt watching TV' will do. Let the youngsters know we are still part of this great alumni."
'64
Gary "Doc" Nelson published a book in 2019 called A Moral Stance about the USF Dons 1951 football team. The team was invited to play in the Orange Bowl but declined because they would have had to leave their two black players at home. This is the second book written about the '51 Dons. Undefeated, Untied, and Uninvited by Kristine Setting Clark EdD '98 was published in 2002 and was the inspiration for the documentary film '51 Dons.
Lawrence Ratto received the City of Hayward 2019 Gail Steele Lifetime Achievement Award for his professional, community, and volunteer achievements.
'65
Russell Magnaghi is 76 and continues to research and write, publishing Apple Culture in Michigan's Upper Peninsula. He gained his love for local history from John McGloin, S.J. at USF.
'67
Denis Binder JD '70 published the book Meaty, Beaty, Big and Monopolistic: The Story of General Motors.
Francis Doherty completed his manuscript, The Heart On My Sleeve, about love and death, Vietnam and commercial flying, his parents, and a woman.
Deanna Paoli Gumina MA '70 has written multiple articles on San Francisco history, with her most recent article titled "A Toast to Paoli's Restaurant," published in The Argonaut: Journal of the San Francisco Museum and Historical Society. She is an educational therapist working with children and adults with learning disabilities.
'68
Charles LaCroix is going to be a grandfather for the fourth time in July.
'69
John Blom, Pat Merrick, and Dean Smith got together this past winter to ski at Sun Valley.
William Cline Jr. is enjoying a long career in accounting and finance as controller/CFO in several industries. He is with an integrated architecture and engineering firm in Irvine, California. He is proud of his five children and 11 grandchildren. One son works at Google and a daughter is at Apple, maintaining the family's presence in the Bay Area.
Daniel Foley JD '74 is a mediator and arbitrator with Dispute Prevention & Resolution in Honolulu, after retiring as a Hawaii appellate judge. He continues to serve as a part-time Palau Supreme Court justice while maintaining his mediation and arbitration practice.
'70
Cindy Bennett says, "This is the year most of our class turns 70. I choose gratitude over foreboding! Still living in Kirkland, Washington (near Seattle), and seeing the world through the eyes of our 20-month-old grandson, Caelan Nagomu Stackpoole. I remember with fondness the 'just starting out' years at USF."
Yvonne Ruh Gulino is a retired nurse practitioner-midwife in Hartsburg, Missouri, and is taking care of retired hunter-jumper horses on her farm. Her husband, Joseph Gulino '70, is principal of the Gulino Group and Fearless Leadership Consulting, with a focus on helping educators develop their skills to prepare students for the future.
Maureen Lechwar is looking forward to celebrating the Class of 1970's 50th reunion on Oct. 24 with "Kevin Leong, my classmate and friend."
'71
Al Grosskopf, S.J. of Los Gatos, California, received the annual Paulist Father James J. Young Award of the National Conference of Catholic Divorce Ministry, which has been his principle ministry. He is still involved in pastoral ministry, continuing to minister to the healing of those who have suffered the pain of divorce and separation.
Vida Holguin donated her kidney to her husband, Wayne "Corky" Johnston '76, at UCLA Medical Center. Both are doing great and surprised that they were a match. They have been married for 42 years. Vida said that she was not done making Corky miserable and wanted to add more years to his life.
Jean Simutis and her husband, John Simutis, moved from Concord, California to Cottage Grove, Oregon.
'72
Gary Sowards is the defense attorney in the death penalty case of Khalid Shaikh Mohammed, who is accused of orchestrating the Sept. 11, 2001, terrorist attacks. Mohammed is scheduled to be tried with four other men on Jan. 11, 2021 in a military court in Guantanamo Bay, Cuba. Two decades ago, Sowards represented "Unabomber" Theodore Kaczynski.
'74
Mark Glassy is a professor in the translational neuro-oncology laboratory at the UCSD Moores Cancer Center and is the founder and chairman of Nascent Biotech. A cancer immunologist, he is also the author of several books about film, The Biology of Science Fiction Cinema, Movie Monsters in Scale, and Biology Run Amok!
Claire Griffin was confirmed by the U.S. Senate to serve on the National Humanities Council, a board of 26 private citizens who advise the chairman of the National Endowment for the Humanities. She was appointed by President Trump and will serve on the council until 2022.
James Renn was elected to serve on the board of directors of the Vatican Observatory Foundation, an astronomical research and educational institution.
Dionisio "Reno" Rossi owns the Marin Cheese Company in San Rafael.
Joseph Ver MBA '93 is the first inductee into the Alaska Youth Soccer Association Hall of Fame, having served as president from 1999 to 2014.
'75
Timothy Reilly analyzes the financial health of local governments for public unions during wage and benefit negotiations. In the last three years, he provided analysis in Hawaii, San Francisco, and Oakland and testified in 10 binding interest arbitrations. He is going fly fishing this summer on the Pitt River in British Columbia.
'77
Monica Small retired from registered nursing in 2015 after 35 years with Sutter Health. She is now a certified spiritual director, "nursing the souls" of the bereaved and of homeless people. Michael, her husband of 39 years, retired in 2016. Her two children have relocated near them in Elk Grove, California, and the couple is enjoying time with their three grandchildren, cruising, and being active in their parish.
'79
Peter Cullen accepted a role as the director of finance and administration of Macnica Americas' North American headquarters in Solana Beach, California.
Mike Miller will retire from Jazz Pharmaceuticals as executive vice president after 42 years in the healthcare industry. He serves on the boards of directors for PUMA Biotechnology and the Leukemia and Lymphoma Society.
Alfredo Robledo is celebrating 15 years of self-employment as a certified public accountant in Grapevine, Texas. Both of his daughters have worked for him. His youngest, Ana Alicia, is working for him while she finishes graduate school at North Texas State. His oldest, Rosa Cecilia, likes books better than keeping them and is a librarian in Atlanta.
'81
Barbara Small is celebrating her 10th year working as a trusts and estates lawyer in Los Altos, California.
'82
Dave Devencenzi's advertising and design firm, Circa Now, is celebrating 10 years in business this year and is located in the Bay Area.
Image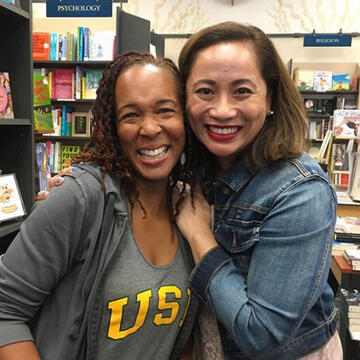 @Thebkloop: "This is Tif. She was my co-RA at USF! This weekend, she was chatting and signing books for her fourth novel — and she's got two more in the works."
Julia Akpan '00 and
Tif (Johnson) Marcelo '98 #USFCAALUMNI
'83
Karen Heimsoth graduated with a master's degree in aerospace and aviation from Purdue University in May 2019 and is now attending a business analytics program at Harvard University. She is scheduled to graduate in June 2020.
William Kurata works for Napa State Hospital as an IT manager and is looking forward to retiring after a 33-year career.
'84
Robert Ayanian, a Beverly Hills real estate broker, is enjoying life in Southern California.
'85
Wayne Gross, co-founding partner of Greenberg Gross LLP, is former chief of the Orange County division of the U.S. Attorney's Office for the Central District of California and former president of the Orange County Bar Association. He has been recognized as one of the National Law Journal's Winning Litigators (2019); National Law Journal's Elite Boutique Trailblazers (2019); and Benchmark Litigation's California Local Litigation Star (2018 and 2019).
'86
Alan Dennen has retired after working more than three decades, first in the U.S. Office of the Inspector General as a criminal investigator, then as an adjudicator in the Division of Unemployment Assistance, and finally as a claims examiner with the Social Security Administration in Massachusetts.
'88
Suzi Byrd moved to Palm Springs, California, where she sells residential real estate to retirees and second-home owners. She and her husband, Ben, love to travel. The highlight of their travels was a safari to South Africa last year.
Mylene Dressler published her sixth novel, I See You So Close, the story of a ghost who can pass for living among the citizens of a remote Sierra Nevada town with a Gold Rush history. She is a professor and the current writer in residence at Guilford College in North Carolina.
'90
Christine Landa Coli is a program manager in executive education at the Stanford Graduate School of Business.
'92
Michael Delucchi is mentoring a senior at USF, and after almost 30 years in banking, has started The Elevate Group. The firm educates, connects, and inspires community bankers across the country through consulting, two annual executive conferences, and a podcast designed for the banking industry. He lives with his wife, Lisa, and two daughters, Samantha and Rachael, in Pacifica, California.
'93
Heather Angove is an assistant federal public defender in the San Jose office. She is also an adjunct faculty member at Santa Clara University School of Law, teaching advanced criminal law. This is her 15th year teaching at SCU Law.
'94
Johnny McMahon is vice president of World Poker Tour, overseeing production. He has started Allied Esports Entertainment, a business that owns and operates the esports arena in Las Vegas at the Luxor Hotel and is expanding additional arenas to malls across the U.S. and internationally. He lives in Los Angeles.
Gabriel Montes has retired after 37 years with AT&T as a scrum master, or facilitator, and is enjoying time with family and grandchildren. He is looking forward to some much-needed traveling and maybe another career.
'95
Elizabeth Wing Brooks is happy teaching humanities courses on mythology, film, art, and culture at Las Positas College, being a mom to three tween/teens, exploring the Bay Area, and traveling with her family whenever and wherever possible.
Diana Lynn Kaysen completed a yearlong media research project tracking hate crimes in the U.S. for California State University, Stanislaus, and the City of Turlock joint task force for diversity and inclusion. She was appointed to the task force, which was established in response to hate crimes in Turlock, California.
'96
Darcy Thomas Bell is vice president of technology strategy and planning for Sephora. In May, she was named one of the 2019 Bay Area Influential Women in Business by the San Francisco Business Times.
Donnaluci Carter married at age 61 in Sonoma on Dec. 28, 2019. Her husband, San Francisco-raised Brazell H. Carter M.D., is 71. The Carters are planning to set up a scholarship fund through USF for older students returning to USF to continue their education. She would also like to return to the university to complete a master's degree.
Alma Galapon MA '02 is a fourth grade teacher living in Elk Grove, California with her husband and three kids and pursuing an administrative credential. She is active in the teacher union at local, state, and national levels and was state representative at the National Education Association representative assembly last summer. She was chosen as cohort member with California Teachers Association and National Teachers Association for leadership development.
Sasha Lord Graham, of Arizona, published her first children's book, Milo Does Not Like Mornings: A Tiny Ninja Book. Formerly, she was a vice president at the Walt Disney Studios.
Virginia Justice writes, "My father, Thomas J. Ward '64, died in September 2019. He was a diehard Dons basketball fan and loved every minute of his time spent at USF."
'97
Reem Azzghayer opened a law office in 2002, but since 2013 he has been part of a family business.
Jeremiah Saiz MS '11, MPA '13 was promoted to utility manager for the Presidio Trust in San Francisco.
'98
Danielle Bowman Outlaw became the police commissioner in Philadelphia in 2020, after serving two years as police chief in Portland, Oregon. She is the first black woman to lead the 6,500-member police force and was appointed in December. Before overseeing Portland's 844-member police department, Outlaw was a police officer in Oakland, California, for 20 years.
Ayana Paxton is a medical social worker with Kaiser Permanente in Oakland, assisting adults and children. "The role of a medical social worker is quite vast and rewarding and I wouldn't trade it for anything!"
'99
Tiffani Collier earned a master's degree in leadership from Chapman University in 2002. She has completed 20 years with the U.S. Coast Guard, where she trains and supports maritime first responders in Central and Southern California and San Diego.
Peter Merle Devine MA '07 published a book, Spires That Aspire to Inspire — St. Ignatius Church: A History of St. Ignatius Church, a San Francisco Landmark, in 2019 about the 125-year history of St. Ignatius Church.
Roberto Hernandez is producing the San Francisco Lowrider Council King of the Street Competition at the Cow Palace and the Grand Lowrider Parade on July 18, 2020.
Brian Keeney MAT '13 is looking to become a school vice principal or athletic director. He has been teaching special education for seven years and is looking to make an impact as an administrator.
Image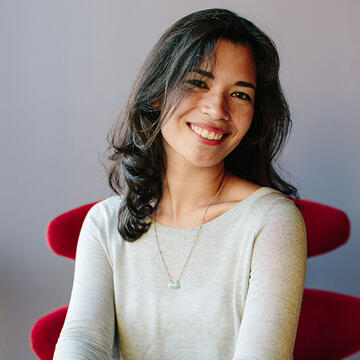 @USFCA: She is a storyboard artist, writer, director, and producer at Pixar, and an Oscar nominee for her film Kitbull. Congratulations!
Rosana Sullivan '07 #USFCAALUMNI
Dennis Marzan, S.J. entered the Society of Jesus in 2016 and took first vows as a Jesuit in August 2018. "I'm currently studying philosophy at Fordham University in the Bronx and working as a chaplain at Bronx Gardens care home."
'00
Laura Birchard continues to work in mental health, moving from residential substance abuse counseling to outpatient intensive therapeutic services. She is working on a master's in counseling psychology at Pacifica Graduate Institute. She is raising five children with her partner.
Alex Rosenblatt, a wealth management adviser with Northwestern Mutual, was recognized as the firm's 2019 Community Service Winner, Western Region, for his support of the San Francisco General Hospital Foundation.
'02
Alston Lew published an article in 2019 with the Society for Human Resource Management titled "Are Non-Compete Laws Like California's Coming to Washington State?" He also attended a national legal convention hosted by the National Asian Pacific American Bar Association in Austin, Texas, and moderated a panel there.
'04
Matt Wahlgren joined the Peace Corps after graduating and lived in Bulgaria for two years helping the local community with various projects including building a home for at-risk youth, grant writing to fund a youth health center, and volunteering at two local orphanages. "This opportunity allowed me to easily explore Europe where I caught the travel bug. Now I run my own business as a travel adviser."
'05
Jennifer Salerno MA '16 created the Youth Workforce department for Urban Services YMCA in San Francisco. Collaborating with the communities she serves, as well as drawing on her experiences as a first-generation high school and college student, has shaped the way she supports young people. She has also been accepted into the 2020 cohort of Emerge CA, a program that teaches Democratic women to run for public office.
'09
Ezekiel Crago earned a PhD in English in June 2019 from the University of California, Riverside, with an emphasis in speculative fiction and cultures of science.
Alexandra Kotcheff directed her feature film debut, The Planters, a comedy about two marginalized women that screened at SF Indiefest in February 2020 and won the "Film of the Festival" at the Raindance Film Festival, as well as awards at the Austin Film Festival and the Nashville Film Festival, in 2019.
Laise Popal married Yvette Mariam Popal.
Image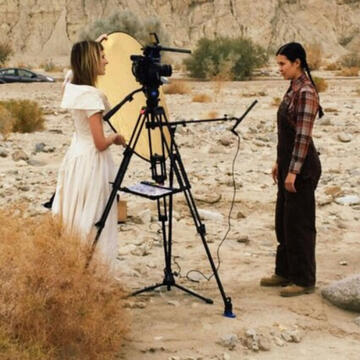 @USFCA: Congratulations to USF alumna Alexandra Kotcheff on her film The Planters, which has received numerous awards since its debut on the indie film festival circuit.
Alexandra Kotcheff '09 #USFCAALUMNI
'10
Ken Kim earned a degree in fine arts and then went to dental school with a military scholarship. He is a dentist in the U.S. Army.
'11
Sahar Bala and Ganbileg Bor '12, MS '13 moved to Seattle, where Sahar has started a job as a software engineer at Convoy.
Aldo Martinez completed three years of public service for the City of San Jose and has been working for the last five years as a people success manager for Ultimate Software.
Charlie Mostow started a full-time sculpting gig for Sabin Howard Sculpture, where they are creating a monument for the National World War I Memorial in Washington, D.C.
'12
Dennis Walker oversees communication and media for Baja Bound, an organization that builds homes and funds educational scholarships for migrant families living near Maneadero, Mexico. The organization is building homes for 50 families this year and funding scholarships for 40 students.
'13
Jiordan Castle published a chapbook (a small book or pamphlet) in January 2020 called All His Breakable Things, and it centers on themes of incarceration, family, and identity.
Ariel Pernot married Josh Pernot on Dec. 22, 2018, in a small elopement ceremony at Big Bear Lake, California.
Sabrina Sands has lived in Germany and Italy over the past seven years and is the EMEA (Europe, Middle East, and Africa) franchise manager of international Italian fashion brand Patrizia Pepe. Her job takes her all over the world, navigating cultural complexities from Eastern Europe to the Middle East while developing strategies in developing markets.
William Schumacher has been awarded the Loyola University, New Orleans College of Law's Ignatian Law Scholar Award, the highest honor for new law students. The award recognizes promising members of the entering law school class whose record reflects the Jesuit values and commitment to academic excellence.
Tracy Truong MAT '16 pursued her dreams of becoming an educator. She is in her fifth year of teaching fourth grade at George Moscone Elementary in San Francisco. She is building a Cantonese biliteracy program with her colleagues at Moscone Elementary.
'15
Graydon Bernardy is a quality engineer at a medical device startup, Inari Medical in Irvine, California, which manufactures embolectomy catheters for treating peripheral thromboembolism and pulmonary embolism.
Mariana Camacho never imagined that she was going to work at a digital marketing and advertising agency when she graduated, but life had other plans for her. For the past two years, she has been working with some big consumer brands, but the project she is most excited about is with a nonprofit that focuses on women's reproductive rights across the Americas. She has been able to apply the social justice angle that is such a backbone to all things USF.
Sean Phillips married Tess Mueting '07 in October 2018 and graduated from Santa Clara University School of Law in May 2019.
'16
Nathalie Moreira-Ramirez is assistant director of undergraduate admissions at USF and is happy to return to her alma mater and work toward inclusion, diversity, equity, and access.
Image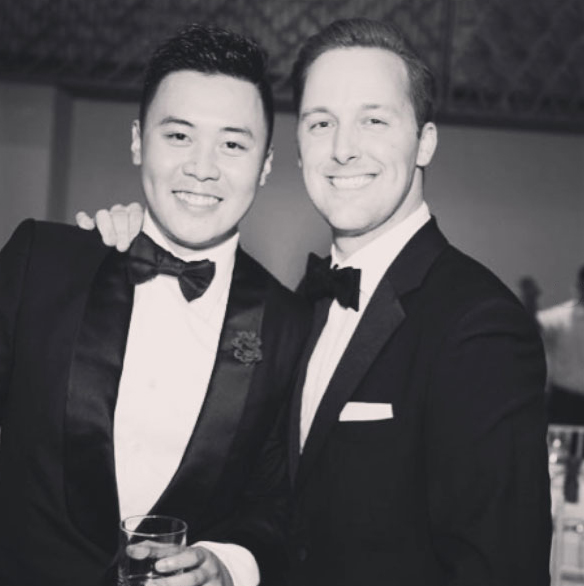 @BWeig: A mini reunion in Vietnam at Danny's wedding.
Danny Nguyen '09 and
Brandon Lico Weigelt '12 #USFCAALUMNI
'17
Mary Straughan married her high school sweetheart, Hayden Johnson, on March 21, 2020, in their hometown of Westlake Village, California.
Kayla Tabari will graduate this spring with a master's degree in bioethics from Harvard Medical School. After graduating, she will attend a nursing PhD program in which she will research health care disparities in obstetrics.
'18
Ashley Simon has dived into the marketing world, and loves it. Simon is a marketing associate for Every Man Jack, a consumer company, and is pursuing a marketing career by taking the GMAT and applying to MBA programs in marketing in the Bay Area.
Emily Stewart is director of marketing for her family-and-friend-founded cannabis company, Outer Galactic Chocolates, where they make THC-infused treats.
Darwing Velasquez is working at College Track National, a college completion program serving first-generation college students from underserved communities across the country. He is the national Dreamer coordinator, working to ensure undocumented students have the legal support they need. He also became a dad last year.
'19
Emily Brazis works as global services associate at Altair Global, a human resource management consulting company in Walnut Creek, California. Her team helps client companies, including Adobe, the Bill & Melinda Gates Foundation, and LinkedIn, with international relocation services for employees.
Jack Harris is working as an associate media planner for DWA/Merkle in San Francisco after graduating in May 2019. He enjoys city life and loves to surf the San Francisco waves in his free time.
Alliah Yassin started as a temporary receptionist on a two-week assignment at Cox, Wootton, Lerner, Griffin & Hansen, LLP, while she was a student at USF. She always had an interest in law, and many attorneys at the firm had graduated from USF School of Law. They took a strong interest in her career and promoted her to administrative assistant, and once she graduated, she became a legal secretary. "It's been a wonderful experience, and I've gained an immense amount of knowledge being here. I'm looking forward to attending law school and exerting the valuable lessons I've learned here in school, in hopes that I will one day be a practicing attorney at CWL."
Graduate
'70s | '80s | '90s | '00s | '10s
'71
Joel Ungar JD retired from law practice in Santa Barbara and sailed around Mexico and the Pacific, before coming home and meeting someone new. "We married in 2018 and make our home in Santa Barbara, when not traveling the world. While law is becoming a distant memory, I still recall the night class at USF with fond memories."
'74
Bowman Olds MA returned after 50 years to his hometown on the Big Island of Hawaii in Hilo over the Christmas holiday with his daughter to show her where he grew up, including three of the four homes he lived in. One home, along with his school, was destroyed by a tsunami. They ended their trip at St. Joseph Church, which was celebrating its 100th dedication anniversary.
'75
Thomas Nazario JD started a foundation called The Forgotten International, which works to alleviate poverty in 10 countries and has a specific focus on helping women and children. Nazario created a documentary in 2017 called Living on a Dollar a Day to draw attention to global poverty.
'78
Gary Walker MA retired after 42 years of teaching music in public and private schools. During his time in Los Angeles, he sang with the Los Angeles Master Chorale and LA Opera. He is an adjunct professor of music at Fort Lewis College in Durango, Colorado, where he has lived for 26 years.
'83
Evelyn LaTorre EdD is publishing Between Inca Walls: A Peace Corps Memoir, her story of being an adventurous 21-year-old in the 1960s who wanted to do good and explore the world. She joined the Peace Corps and was sent to the Andes, eight hours from Cusco, Peru.
Image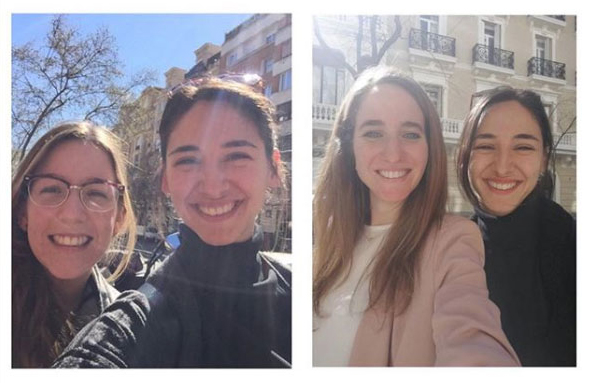 @Mariabce.vdr: Beautiful reunion in Madrid, Spain!
Rocio Exposito '15 and
Maria Villar de Rohde '15 #USFCAALUMNI
'84
Brian Purtill JD, dean of Empire College School of Law in Santa Rosa since August 2018, was recently appointed to serve with several other law school deans on a new advisory committee, the Committee of State Bar Accredited and Registered Schools, to the California Bar's Committee of Bar Examiners.
Mike Ruyle EdD served as a teacher, athletic coach, assistant principal, alternative program director, and university professor for 28 years, leading the creation and implementation of the first personalized, competency-based model of education in Montana. He is a recognized authority in the areas of innovative educational systems, mindfulness, and trauma-informed care in schools.
'85
John Covell JD, MBA '96 retired in 2017 after a 20-year career as a federal labor relations specialist with the U.S. Postal Service and the U.S. Department of Transportation. He moved from the Washington, D.C. metro area to Augusta, Maine, where he is a weekly volunteer mediator in the consumer protection division of the Maine Attorney General's office.
'86
Jerome Neville JD is a member of the law firm International Trade Counselors in Naples, Florida, specializing in customs and trade matters.
'90
Barbara Moser JD was featured on the cover of Super Lawyers for Northern California in 2019 for her family law work.
'91
Kristine Cirby JD opened her own law firm, which focuses on all aspects of family law including domestic violence, after spending 20 years at Family and Children's Law Center. Her office is based in Larkspur, California.
'93
Chinh Pham JD was elected president of the National Conference of Vietnamese American Attorneys, the national bar for Vietnamese American attorneys, for 2019-2020.
Image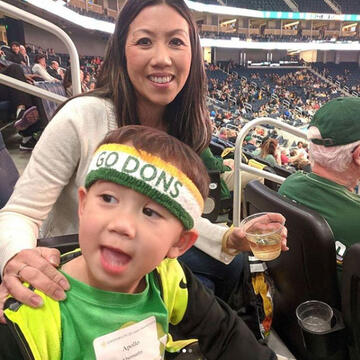 @JLouieAbernathy: Enjoyed #FamilyTime at the first college basketball game played at the new Chase Center.
Jennifer Louie-Abernathy MBA '09 #USFCAALUMNI
'94
Diane Bader MA self-published Setting Donegal on Fire, the biography of her Irish great-grandfather, Daniel McSweeney, who immigrated to the U.S. in 1850, made his fortune in San Francisco where he opened one of the first stockyards, and lived for 25 years before returning to Ireland with his family.
Michael Martell MA is a case manager and vocational consultant with Cascade Disability Management based in Vancouver, Washington. He also works as an independent psychometrist for the future care cost management industry and is looking forward to retiring in 2020.
'95
Aine Donovan EdD has been a professor at Dartmouth College for almost 20 years and is happily beginning to think about a retirement date. "My experience at USF was instrumental in helping me to achieve my professional goals and continues to inspire me as I publish in the areas of moral education, applied ethics, and business ethics."
'97
Melinda Connor MA helped found and is chairing the National Alliance of Energy Practitioners in Marana, Arizona. "We are supporting the National Certification Center of Energy Practitioners. The organization develops licensing for energy practitioners in all states that do not have a health freedom act."
Eric Zigman MA leads a 54-year-old public-benefit nonprofit, Golden Gate Regional Center, which serves and supports individuals with intellectual and developmental disabilities (and their families). "We serve 10,000 individuals in San Mateo, San Francisco, and Marin Counties as they endeavor to be full community members with equal access to living, working, and playing."
'98
Frederick Kuo MA joined the board of directors of the Richard M. Keane September 11 Foundation in Wethersfield, Connecticut.
Courtney Jones MBA launched Credo Wealth Management in San Francisco to work with executives on equity compensation issues.
Linda Micciche MNA has moved to Boston to work with the Sisters of Notre Dame de Namur as the northeast director of development, charged with revitalizing the development office, which closed more than 15 years ago. Formerly, she was director of development with the Sisters of the Holy Family in Fremont, California, for 15 years. She is excited for this new chapter in her life, moving back home to Boston.
'00
Kenneth Pizzi MPA and his wife, Chala, are the owners of Thai Tamarind in Belmont, California. He spent more than 20 years as an assistant professor of English at the San Mateo County Community College District and seven years in technology business development and sales.
'01
Cyndi Darlington MBA founded San Diego-based Darlington Marketing 10 years ago, and the boutique agency, which works with restaurants and food service retailers on all aspects of their marketing, was recently named "Small Business of The Year" at California's Small Business Day.
Image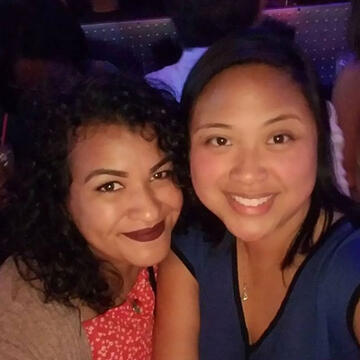 @MLag1221: Glad have you in my life through all the ups, downs, tears, laughter, and awesome memories."
Fabiola Hernandez '07 and
Michelle Laguatan '08, MPA '12 #USFCAALUMNI
David Noble MA retired from university life a few years ago and is following his passions of health, world travel, and adventure. He has traveled to all seven continents and formed alliances and partnerships abroad for a global fishing business called Off The Hook Angling. He has also received certifications as a health coach and as a running coach.
Erika Barbara Pickles JD joined Jackson Lewis P.C. in its Sacramento office, representing employers in workplace law matters.
Vincent Salyers EdD, a registered nurse and dean of the School of Nursing and Human Physiology at Gonzaga University, was selected by the American Academy of Nursing as a 2019 fellow. He is also an Academy of Nursing Education Fellow.
Janice Thompson MHROD was planning to lead a group of professional women to Prague in the Czech Republic to learn more about opportunities to practice global citizenship.
'02
Katherine Burke JD is publishing her first book, Urban Playground: What Kids Say About Living in San Francisco, based on her interviews with 50 San Francisco kids, ages 5 to 9, about growing up in San Francisco.
Jonathan DeGooyer JD joined Narvar, Inc. in San Francisco as its first general counsel, after four years at Marin Software.
Image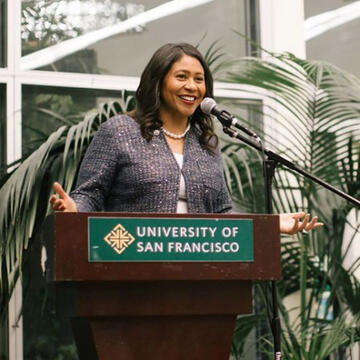 @USFCAalumni: "My grandmother came to a city of hope, to a city where a young black girl can go from public housing to the mayor's office." — London Breed, 45th mayor of San Francisco.
London Breed MPA '13 #USFCAALUMNI
Janis Hoyt MHROD is launching the Native American Bear Foundation with her husband, J. Chris Hoyt MHROD '03. She founded the nonprofit to pay tribute to her deceased mother, Joycetta Bear Elliott, and honor her Native American heritage with the Kiowa and Cherokee tribes, by offering college scholarship assistance to a graduating senior at two selected Indian schools in Oklahoma and California. As chief people officer for The Honest Company, Janis stays connected to the Hilltop through her involvement in the USF Alumni Mentor Program.
James Patacsil MBA was promoted to vice president of planning at online fashion retailer Sole Society. This year, he visited Naoko (Fukuoka) Dorrell MBA '01 in Newport Beach, California.
'03
Courtney Pankrat MA published her first book, In Recovery: Stories of Healing from Mental Illness.
'04
Michael Bernstein MBA opened Buck Wild Brewing, California's first gluten-free craft brewery and taproom, in Oakland's Jack London District at the end of 2019.
Michele Hamilton MA founded and directs Pear Tree Community School, a small private preschool and elementary school in Oakland. The school is planting one of the first carbon sequestration school gardens in the country.
'05
Alisa Weber MNA is the new controller at the Justice and Diversity Center and Bar Association of San Francisco. Formerly she spent 12 years as director of finance and administration at the Cathedral of St. Mary in San Francisco.
'06
Jeffrey O'Brien JD co-founded Mobile Pathways in September 2019 to launch a new court management tool for refugees who are fighting to stay in the U.S. The text messaging tool will provide information to refugees about their court hearing dates and location, as well as a legal toolkit that provides them with an understanding of legal principles.
Lisa Steckler MA and her husband, Morgan, welcomed their first child, a daughter, Elliott Hazel Steckler, on Halloween, Oct. 31, 2019. No tricks, only a sweet treat.
'07
Jennifer Colvin MBA's Crux Systems, the logistics technology company that Colvin founded in Burlingame five years ago with her husband, Eric Klein, was acquired by Flexport. Colvin and Klein, along with the rest of the Crux Systems team, are continuing to grow the business from Flexport's San Francisco office.
'08
Richard Champion MS is writing a novel, The Iliad of Homer: A Modern Re-Imagining, which he hopes will be published in modern Greek and in English.
Christina Gagnier JD was elected to and serves as the vice president of the Chino Valley Unified School District Board of Education. She also joined the firm Carlton Fields as a shareholder in its privacy and cybersecurity practice group. She teaches privacy law at UC Irvine School of Law.
Janikke Klem MNA is a community leader in Silicon Valley. She is a strategic adviser with Urban Catalyst, board member with Silicon Valley Leadership Group Foundation and SV@Home, and chairs the Silicon Valley Organization Foundation.
'10
Carol Gilbert MA founded Cali Gilbert Tower 15 Productions and hosted the Writing for Hollywood Summit at the 2020 San Francisco Writers Conference in February.
'11
Jessica Robinson MBA met her husband, Greg Robinson MBA '12, in the MBA program and one of their first pictures together is at their USF graduation.
Nancy Smith MFA completed a PhD in human-computer interaction design at Indiana University and became an assistant professor at Pratt Institute in New York in fall 2019. She teaches in the information experience design program in Pratt's School of Information.
'12
Nicole Zimmerman MFA was a 2019-20 recipient of the Discovered Awards for Emerging Visual and Literary Artists, produced by Creative Sonoma and supported by the National Endowment for the Arts. Her work has appeared in literary journals including Creative Nonfiction. She lives with her wife in Penngrove, California, where she hosts writing sessions and facilitates workshops.
'13
London Breed MPA was sworn in to her second term as mayor of San Francisco, and she shared her vision for the next four years at her inauguration on Jan. 8 in the City Hall rotunda, saying she will address the "twin troubles" of homelessness and affordable housing.
Sushini Chand MPA is in her last year of the EdD program at SFSU. Her research focuses on Indo-Fijian American women's career trajectories toward leadership in higher education.
Image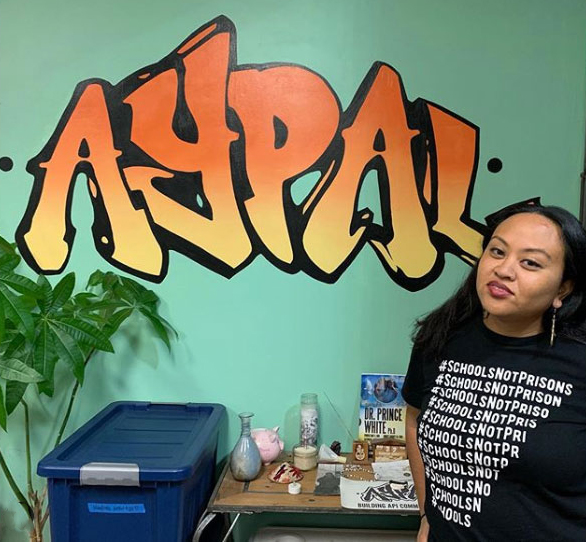 @Remy510: So I have news … Say hello to the new co-director at AYPAL!"
Rhummanee Hang MA '16 #USFCAALUMNI
Jeni Frudden JD and Katie Padilla JD '14 of Frudden & Padilla Family Law are pleased to announce the recent hire of Justine Joya JD '19 as an associate attorney. They are proud to have a growing legal team that includes four USF School of Law alumni, including Kierra Pedescleaux JD '18.
Alison Spasser MPA was promoted from public engagement manager to senior manager of brand and communications at Compassion in World Farming (CIWF) USA in Decatur, Georgia. She oversees editorial and design functions for CIWF's global initiatives to eliminate factory farming.
'14
Candace (Candy) Campbell DNP published an article about teaching tips for simulation with Dr. Elizabeth Yznaga and Dr. John Hurley, of the USF School of Nursing and Health Professions, in the peer-reviewed Journal of Nursing Education in 2019.
Danté R. Taylor JD joined Andrews Lagasse Branch + Bell in San Diego as an associate attorney in the firm's general and professional liability practice group.
Sean Williams MA is senior product marketing analyst for Yahoo Sports and Fantasy Sports, part of Verizon Media.
'16
D.J. Dikitanan MA is manager of business operations for the South Bay Lakers, the G League team of the Los Angeles Lakers.
Jadelin Felipe MA is a mentorship program manager with Golden Gate University's development and alumni relations team. She also works in community engagement, social media, and content writing and editing for the digital wellness tech company Mudita.
'17
Phillip Brown JD was promoted to the rank of captain in the U.S. Army. Brown is serving in the Judge Advocate General's Corps and is assigned to the 25th Infantry Division based at Schofield Barracks in Hawaii.
Image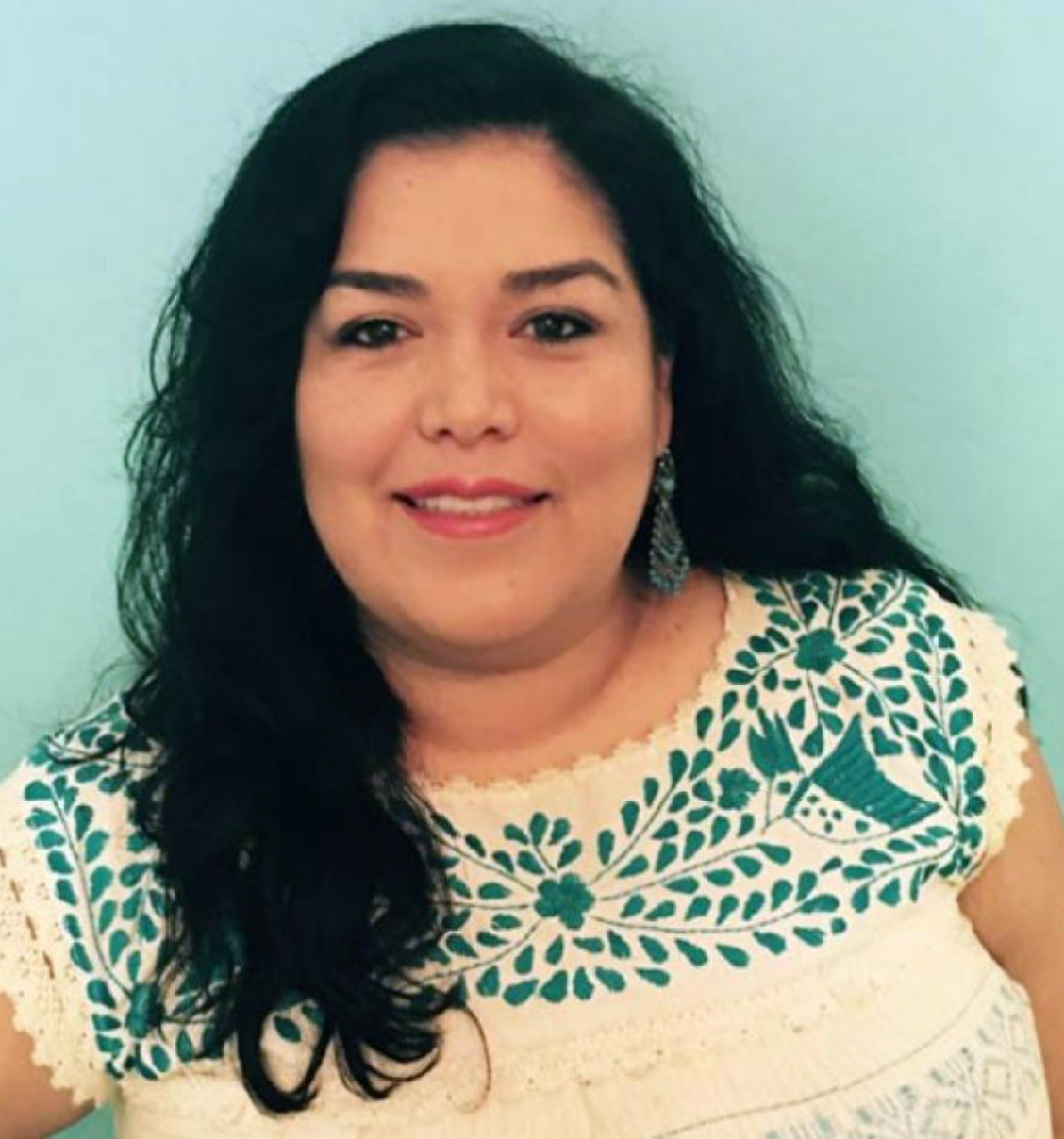 @USFCA: Congratulations to USF alumna and professor Belinda Hernandez-Arriaga on her upcoming induction into the San Mateo County Hall of Fame!
Belinda Hernandez-Arriaga EdD '17 #USFCAALUMNI
Lena Ghamrawi JD was featured in the New York Times and on CBS for raising awareness about a deceptive marketing practice involving a company trying to recruit pregnant women.
Jennifer Kaplan MFA published two articles in Eating Well magazine: "T-Day the Green Way" in the November 2019 issue and "Good to the Last Drop" in the January/February 2020 issue. She also was interviewed by BCC Research as an expert in sustainable food manufacturing trends.
Jonathan Kathrein JD joined the land use team at Reuben, Junius & Rose, LLP, a San Francisco real estate law firm, last summer. He puts the skills he learned during his time at USF to work on real estate development projects in Northern California.
Sabrina Kohli MSN has completed the Stanford nurse residency program, where she served as a class representative. She is now working as a clinical nurse on a medical-surgical adaptable acuity unit at Stanford Hospital. She is involved in hospital-wide initiatives, including an EPIC documentation optimization task force.
Mary Perkins MA is thankful to have found a career that relates to her education. Working at a Medicare provider start-up in the San Francisco Bay Area has given her insight into building systems to support people who are 65 and older.
'18
Simileoluwa Adebajo MS is the owner and chef of Eko Kitchen San Francisco, the city's first Nigerian restaurant and catering company. "I am happy to be able to share food from my home country with the city and the world."
Elaine Chan MBA is the general manager at JLL Real Estate Company and is managing the sale of the historic Transamerica Pyramid Center's property, which has never been sold before. She oversees capital projects, finances, and operations for the 2.25 acres that include 600 Montgomery, 505 Sansome, 545 Sansome, and the Transamerica Redwood Park.
Patricia (Pidge) Gooch DNP purchased a new home and was promoted to executive director of resource stewardship in the National Office of Strategy and Implementation for Kaiser Permanente Health Plan/Foundation Hospitals in Oakland, California. Sadly, she lost her husband, Jimmy, in April 2019.
Kristen Vierhaus JD married her Gonzaga University sweetheart, Travis Carter, two weeks after finding out she passed the California Bar Exam. Brianna Goodfellow JD '18 stood by her side as her bridesmaid. When she returned from her honeymoon, Vierhaus was officially hired as an attorney at Thompson Law Offices, P.C. in Burlingame. She represents plaintiffs who have suffered personal injuries.
'19
Lucy Dale MSN is working as a faith community nurse with Hoag Health Ministries Department in Newport Beach, California.