Passion for Justice
Students Launch Black Education Journal
When Brian Anthony Davis, T. Gertrude Jenkins, Eghosa Obaizamomwan-Hamilton, Noah Morton, and Andre Carter went looking last year for an educational journal that spoke from beyond the ivory tower on Black education, they couldn't find one.
So, the students in the International and Multicultural Education (IME) doctoral program created their own. The goal is to provide centered perspectives on Black education from academic and nonacademic voices, as well as a diasporic view of Black education.
Volume I of The Black Educology Mixtape was published in July. It includes academic articles as well as poetry, images, zine-style articles, and lyrics. Articles and essays are labeled "tracks," in keeping with the idea of a mixtape. The editors, including Davis and Jenkins, are "producers."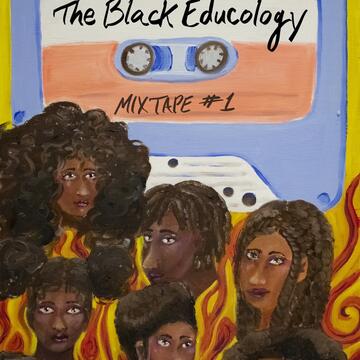 The journal, available online in the USF Scholarship Repository provided by Gleeson Library, has been downloaded nearly 500 times, and there are plans for a second volume next year.
"We want to disrupt what Black academia is," said Davis MA '21, EdD '24. "There is a dearth of Black scholarship, and it has impacted Black children. We thought about our own experiences in the school system when we created this journal."
Creating a new academic journal wasn't easy.
The students put in hundreds of hours of work to produce The Black Educology Mixtape, said Colette N. Cann, associate dean and professor in the School of Education IME program. They applied for and received grants — USF's 6 + YOU Anti-Racism grant as well as the Freedom Dreaming grant from the university's Center for Humanizing Education and Research — to help offset the costs.  They wrote a call for articles, reviewed submissions, designed a website, and created a paper version of the journal, along with an accompanying coloring book for young people. And then they hosted a launch party.
"They did all this in addition to their studies," Cann said. "It is one of the most incredible examples of public scholarship that represents the heart and spirit of the School of Education."
For Jenkins EdD '24, it was worth it.
"We are meeting people where they are," she said. "We're not just talking to Black academics, but we're talking to everyone involved — students, faculty, families, and community members. All voices are welcome."
Volume I of the journal includes: "Bad Taste in Movies: HACKing Films as a Site of Praxis for Black Embodiment" by Obaizamomwan-Hamilton EdD '25, Carter MA '20, and Morton EdD '23, and "Black Magic: A Collective of Lived Experience" by Janise "Jay" Powell EdD '23. Cann and Stacey Ault, of Sacramento State University, are advisers and co-producers of the journal.
For the next issue of the journal, the producers are hoping Black undergraduate students will contribute, too, Jenkins said. She wants them to know they are welcome.
"It's a very isolating experience to be a Black doctoral student," she said. "I'm overjoyed to work among a collective of Black graduate students who were just as interested in forging this affinity space as I was. I am empowered to do this work under the guidance of Black faculty."
Interested in contributing to Volume II of The Black Educology Mixtape? Learn more
Image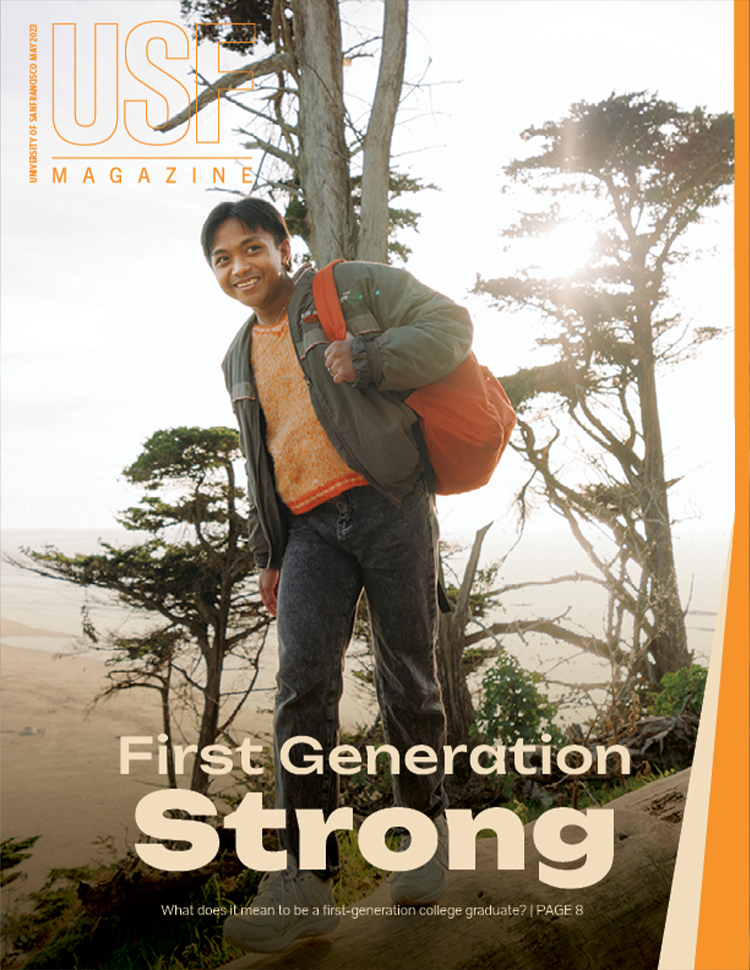 Featured in USF Magazine
This USF News story was published in USF Magazine, where you can find feature stories about university life, alumni Class Notes, and information about events at USF.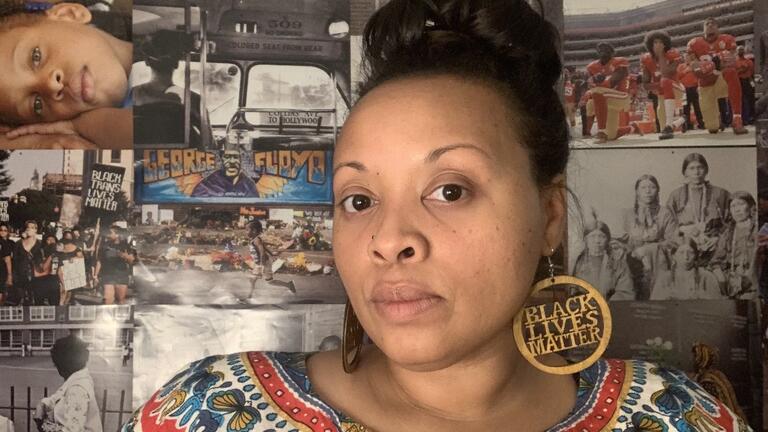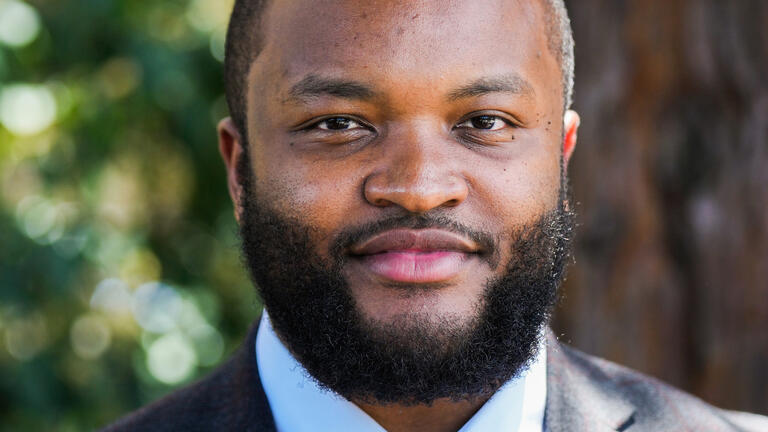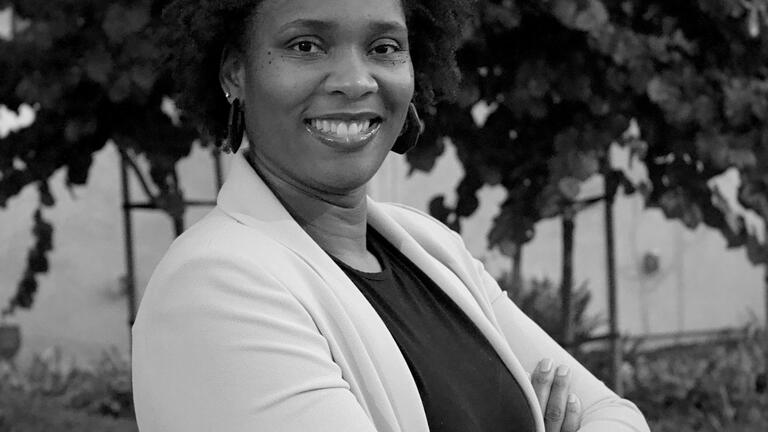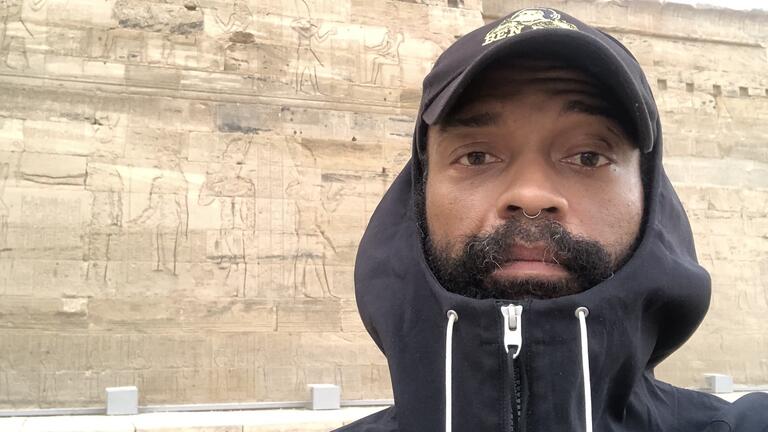 T. Gertrude Jenkins EdD '24
Brian Davis MA '21, EdD '24
Eghosa Obaizamomwan-Hamilton EdD '25
Andre Carter MA '20, EdD '23