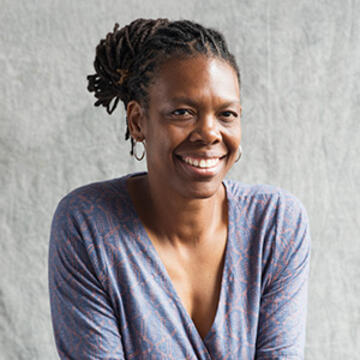 Colette N. Cann
Professor
Associate Dean
Full-Time Faculty
Biography
Dr. Colette N. Cann is an associate dean and professor in the School of Education. Before coming to USF, she served for over ten years at Vassar College as an associate professor of Africana Studies and Education, as a class advisor, as a house fellow in a residence hall, and as the director of a community college transfer program. In addition, Dr. Cann worked with Vassar students to establish the RISE Center for Racial Justice.
Dr. Cann's scholarship has allowed her to collaborate with teachers, students, and community organizations and has appeared in journals such as Race, Ethnicity and Education; Whiteness and Education; Urban Education; Journal of Peace Education; Qualitative Inquiry, and Cultural Studies <–> Critical Methodologies. Dr. Cann's most recent publication is Rise for Racial Justice: How to Talk About Race With Schools and Communities
Expertise
Critical Race Theory
Race and Education
Intergroup Dialogue
Research Areas
Race and K12
Whiteness and Education
Race in Higher Education
Appointments
Associate Dean for Academic Affairs and Faculty Advancement
Co-Chair, Doctoral Policy Committee, School of Education
Member, Progressive Policing Community Advisory Board (PPCAB)
Education
UC Berkeley, PhD, 2006
UC Berkeley, MA, 1999
Stanford University, BA, 1993
Prior Experience
Assistant/Associate Professor in Africana Studies and Education, Vassar College
Director, Exploring College, Vassar College
Class Advisor, Vassar College
Chair, Education Department, Vassar College
Awards & Distinctions
Diversity, Equity, and Inclusion Leadership Award — Office of Diversity Engagement and Community Outreach
SPE Outstanding Book Award Honorable Mention, The Activist Academic, 2021 
Selected Publications
Colette N. Cann, Kimberly Williams Brown, Meredith Madden (2022). Rise for racial justice: How to talk about race with schools and communities. New York, NY. Teachers College Press.
Cann, C. and DeMeulenaere, E. (2020). The activist academic: Engaged scholarship for resistance, hope and social change. Myers Education Press.
Cann, C. and McCloskey, E. (2017). The poverty pimpin' project: How Whiteness profits from Black and Brown bodies in community service programs. Race, Ethnicity and Education, 20(1), 72-86.
Colette N. Cann (2016) A reboot of Derrick Bell's 'The Space Traders': using racial hypos to teach white pre-service teachers about race and racism. Whiteness and Education, 1(2), 94-108.
Cann, C. (2015). At the intersection of heart and mind: A critical race feminist parenting her 'best thing'. In G. Theoharis & S. Dotger (Eds.) On the high wire: Education professors walk between work and parenting. Charlotte, NC: Information Age Publishing.
Cann, C. (2015). What school movies and TFA teach us about who should teach urban youth: Dominant narratives as public pedagogy. Urban Education, 50(3), 288-315.