Passion for Justice
Hacking, Venture Capital, and Crossbows: Global Demo Day 2014
Image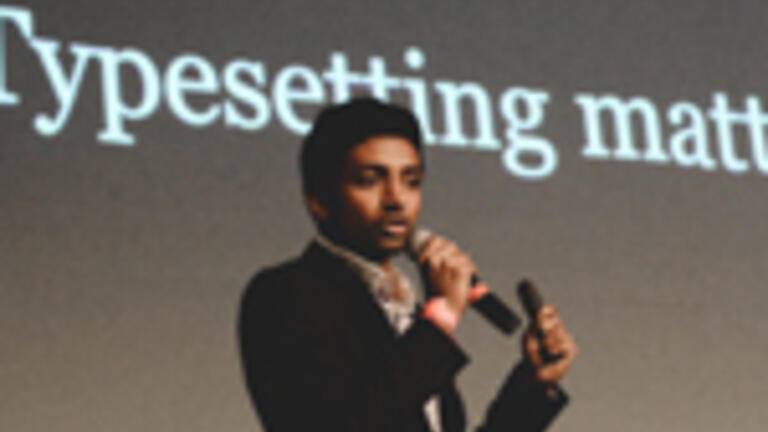 The crème de la crème of global entrepreneurship congregated at the University of San Francisco on October 30, to watch the world's best new entrepreneurial hackers present their venture ideas at the 2014 HACKcelerator Global Demo Day (GDD). Silicon Valley investors in the audience eagerly watched the evening's proceedings for a chance to jump in early on the next Big Thing. During the HACKcelerator process before the final competition, GDD participants went through twelve weeks of intense incubating, training and mentoring. For the teams, the Global Demo Day presented not just a chance at winning an entrepreneurial competition, but an opportunity for unparalleled networking with Silicon Valley's elite.
Organized by AngelHack, developer relations platform and hub of the largest developer ecosystem in the world, the annual Global Demo Day is the worldwide culmination of a year's worth of regional hackathons; the winners of each local hackathon are eligible to compete in the GDD. Hackathon winners flew in from places as far away as Malaysia, Chile, Colombia, India and Australia. They competed to win more than just the title of global hackathon champion: the top 3 teams were awarded interviews at TechStars, an organization that provides seed funding to worthy ventures, as well as intensive mentorship, in return for 7-10% equity in the company. "During the prep weeks, we get harder and harder on them over time," said Sabeen Ali, co-founder of AngelHack and University of San Francisco Master of Science in Organization Development '09 alumna. "The last three days have been purely pitch-oriented. We want to push all the hackers to present their ideas in the best way possible. Their pitches need to be efficient, engaging, and professional. We're showing the investors just how innovative these entrepreneurs are."
In a Shark Tank-like environment, Hackathon teams had three minutes each to present their ideas with visual aids like videos, slide presentations and prototypes, and another two minutes to answer any questions posed by the panel of judges. The panel of judges was made up of twelve experienced entrepreneurs and angel investors, most of whom hail from Silicon Valley. Just like at the Oscars, loud music started playing when the startup presenters' time was up. Unlike the Oscars, judges and audience members were allowed to shoot the presenters with foam-dart crossbows if they took too long.
"I do this because it's fun," said judge Ben Parr, co-founder and Managing Partner of DominateFund, a strategic venture capital fund that coaches early-stage startups on how to capture attention and accelerate growth. "It also gets me in front of really interesting ideas and people. And AngelHack is a world class organization, they do such a great job with these hackathons. Their competition runs are so clean and well-organized, and their track record is amazing."
Image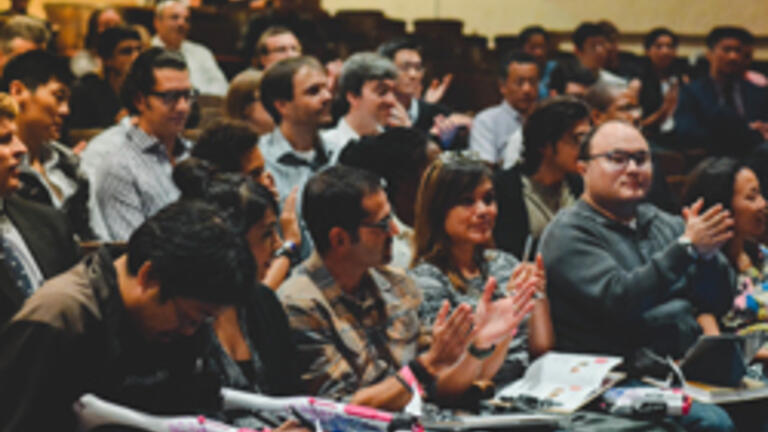 "This year's event was a great success," said Sahar Abdulrasoul, a senior Marketing student at USF and an active member of the AngelHack team who helped organize the GDD. "Not only was it fun, but we succeeded in securing interviews for our teams at one of the Big Four full-time accelerators, and we generated a lot of buzz and investment talk for our teams."
The evening's big winner was the Malaysian Q-Smart, a service platform and smartphone application that helps users beat Southeast Asia's extremely long queues by allowing customers to wait for their turn without physically standing in line. Since winning the Kuala Lumpur Hackathon, Q-Smart's team have already set up partnerships with government-run companies like the Malaysian equivalent of the DMV, which until now did not have an organized queueing or appointment system. "I can't believe we won," said Advent Phang, co-founder of Q-Smart. "We're very, very excited. We're going to use this opportunity to keep building this, and we're hoping to launch our Beta in Malaysia in December. AngelHack is a wonderful organization for organizing events like this – this is a once in a lifetime opportunity. With the exception of this program, we just don't get startup-chances like this in Malaysia."
The GDD's two runners up were Typesetme and Shippter. TypesetMe is a tool to create polished, professional-looking academic papers to submit to multiple journals at once, adhering to each journal's strict layout rules without the authors having to spend hours formatting everything themselves. Shippter, whose team flew in from Chile, provides a service as the middle-man between international shipping companies and private and corporate users, allowing users who want to ship more than a simple postal package to look up shipping routes, calculate shipping costs and rate shipping companies.
Once the competition was over, hackathon teams and audience investors had a chance to mingle at the Startup Bash party, allowing them time to get to know each other and allowing investors to show interest in startups they deemed viable. "You don't have to win to make your product a reality," said AngelHack's Sabeen Ali. "By providing plenty of time for everyone to make the rounds, we're providing all the teams with opportunities to get their foot in the entrepreneurial door of Silicon Valley. The hackathons capture people's attention. It's like poker, in a way. The investors in the audience might not want to show their cards during the event, but when it's over they can talk to teams they are interested in. They can offer advice, they can get involved, and best case scenario they can provide the seed money to get these ventures off the ground." Previous years' teams have gone on to find success at seed accelerators like Y-Combinator, TechStars, 500Startups, and others. The GDD's two most recent winners were both acquired by Google Ventures earlier in 2014.
"I think the biggest thing that sets us apart is that our events are inclusive to the community," said Sahar Abdulrasoul. "We believe that the community plays as much of a role as investors in advancing startups, and that sense of community is generally less apparent in other demo days. AngelHack has the largest international hacker and developer community in the world. We've held hackathons in over 15 countries, and we continue to expand our reach. Giving these international hackers an opportunity to fly out to the heart of the Silicon Valley and pitch in front of investors and showcase their talent is a big deal. For some, it's a once in a lifetime opportunity."
Image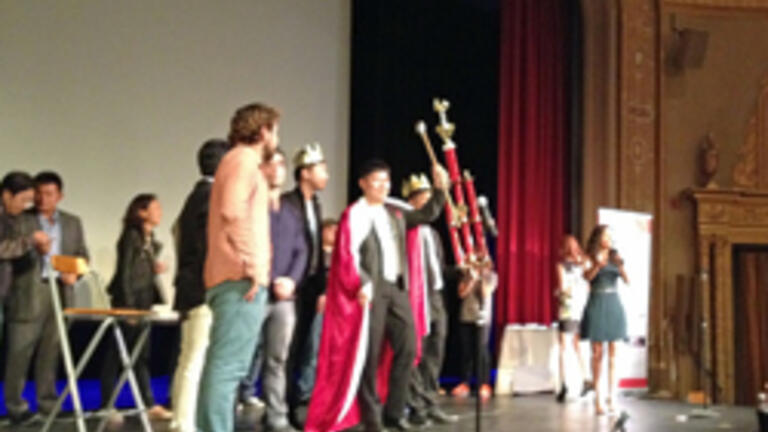 One of the teams who didn't win but continues to make strides towards their launch is Buddy Watch, a smartphone app that passively detects emergencies while they're happening, taking steps toward finding help even when the user is unable to call 9-1-1 or press a panic button. "This has been a whirlwind," said Hannah Rosenfeld, who used to work for the Stanford University Medical Center and who founded Buddy Watch. "Some of these teams won their local hackathons as long as 10 or 11 months ago, and have been working hard ever since. We only won our local competition in Silicon Valley three months ago, so in a lot of ways we were behind. But I believe there's a market for this. Who has time to reach for their phone and press a panic button while they're being attacked, and who can dial 9-1-1 if they've just fallen down a set of steps and are lying unconsciously on the concrete? All the teams received intensive coaching for the past weeks, and we've been developing like crazy. We're launching our Beta in a few weeks." Buddy Watch is currently engaged in partnership talks with various college campuses around the country.
"Like Wayne Gretzky said, this is where the puck is going," said Manny Fernandez, one of the GDD judges. As co-founder and CEO of DreamFunded.com, and founder of angel investment group SF Angels Group, Fernandez pledged to invest a minimum of $1000 in any of the winning startups that made it through their TechStars pitches to receive backing. "We're getting these teams past that first point," he said. "The way I see it, they should leave events like this one with more than motivation; they should leave with investments, connections, a network that will get them places. The way I see it, we're not just investing in future entrepreneurs, we're investing in the future of entrepreneurship."