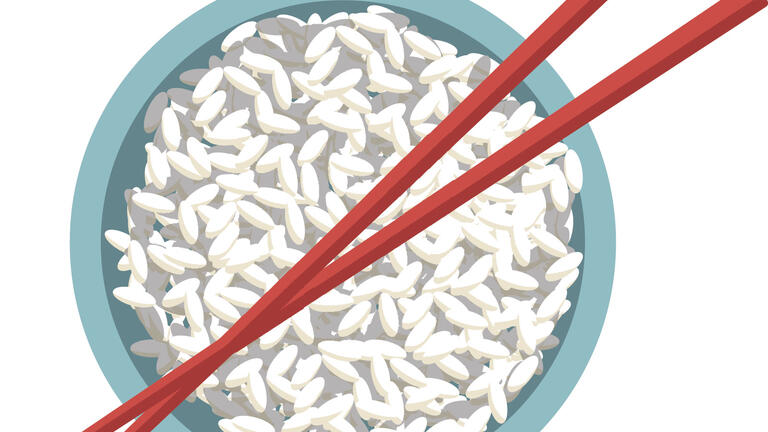 Research
Take 5
Does medicine care about your culture?
Chinese Americans suffer from type 2 diabetes at more than twice the rate of white Americans. Research by Kevin Chun, a USF psychology professor whose family once lived in San Francisco's Chinatown, helps Asian patients to better cope using culturally appropriate treatments.
1. What does your research reveal?
That the current ways of managing diabetes are mainly designed for European Americans and may not be applicable to Chinese Americans. Take one example: dietary restrictions. Standard recommendations don't consider that for Chinese Americans, certain foods have great cultural significance and are important to maintaining social and cultural bonds.
2. So if you don't eat those foods, you break the bonds?
Not eating what family members have cooked, giving up cultural foods such as white rice, and saying "no" to family and social events that revolve around eating can cause patients a lot of stress.
3. How do you address those challenges?
My research colleagues at UC San Francisco and I use cognitive behavioral therapy (CBT) to help patients learn to problem solve and communicate their diabetes management needs and concerns. Part of our intervention involves taking family and social situations that they have encountered and practicing how to respond using role-plays: How to deal with family and social pressure to eat certain Chinese dishes? How to not upset the family by having meals on their own?
4. Has the approach worked?
More than 140 diabetes patients from San Francisco's Chinatown completed our study in 2013, and two months after the behavioral trainings they reported better diabetes knowledge, more emotional support from family, and greater confidence in managing their diabetes across different cultural settings, among other positive outcomes.
5. What does this mean for Chinese Americans?
Our diabetes management study was one of the first to show CBT's effectiveness with Chinese Americans. With that knowledge, we culturally adapted and tested a diabetes prevention program for Chinese Americans that will be distributed to Medicare providers across the nation.