Lead Photo: Big bangs, snowballs, and a frosty snowman make an appearance on Harney Plaza in The Don yearbook from 1988. There's no caption in the yearbook. Do you know how the snow got there or who these alumnae are? If so, we'd love to hear from you.
1950's
'52
Ann Hirsch (Lone Mountain alumna) recently retired from competitive swimming at age 86. She was inducted into the International Swimming Hall of Fame as a masters swimmer honoree in September.
'53
Andy Reshke MBA '73 served on the board of the California Prostate Cancer Coalition. He and his wife have 10 grandchildren, all of whom attended college.
1960's
'64
Michael T. Gillin received the 2017 Marvin M.D. Williams Professional Achievement Award from the American Association of Physicists in Medicine. He is professor, deputy chairman, and chief of clinical services in the Department of Radiation Physics at the University of Texas MD Anderson Cancer Center.
'67
Francis A. Doherty's essay about his time as a U.S. Army reconnaissance pilot flying over the Ho Chi Minh Trail during the Vietnam War was published in volume two of From Vietnam to Western Airlines. The book is a compilation of essays by veterans who flew for Western/Delta Airlines after the war. He flew for Western/Delta Airlines for 31 years.
'68
Ronald Genini MA '69 published his fourth book, California: On the Edge of American History, which is available on Amazon. It is a history of California from the beginning of the world until early 2017.
Linda Lynn Lucasey Phares retired after 44 years of practice as a registered physical therapist. She can now concentrate on her four grandchildren (Michael, 6; Teresa, 4; Anna, 2; and newborn Joseph). She still remembers her first day at USF. Aside from her years at USF, now is the best time of her life.
Tom Sweet and his wife Therese celebrated their 50th anniversary in August. Their son, Matthew Sweet '09, recently married and is expecting a child in December. Their daughter also recently married and had a child in January.
'69
Robert Till retired from his position as professor and chair of the Department of Psychological Sciences at Northern Arizona University. He and his wife, Beth, now live in Henderson, Nevada, near enough to visit many of their grandchildren. They enjoy traveling, fitness, cooking, real estate, writing, music, art, and more.
1970's
'75
Nancy Dungan Harrington married Thomas M. Harrington on May 18 in Stockton.
1980's
'80
Charles Barragan retired from his HR consultant position with the University of California Office of the President in August of 2015. In August of 2016, Charles elected to rejoin the workforce on a part-time basis and is currently the director of human resources at Carlmont Gardens, a skilled nursing facility in Belmont, California.
Janet Goodall published her book Narrowing the Achievement Gap: Parental Engagement in Children's Learning. The book proposes a radical change in schooling methods, suggesting parental partnership centered around learning.
Alfred 'Al' Galindo received the Chairman's Award from the Jefferson Chamber of Commerce for his work with the board of directors in 2016.
Royce A. Chrys is a senior partner at Bay Imaging Consultants and the medical director of radiology at San Leandro Hospital.
'81
Barbara (Beall) Small celebrated three years as a partner with GCA Law Partners LLP in May, where she practices estate planning, trust and probate administration, and conservatorship law.
'82
Charles L. Anderson retired from the University of Houston after 19 years as manager of the Nuclear Magnetic Resonance Facility in the Department of Chemistry.
Howard Harris is turning 80 and has spent over 27 years in the California State University system. After spending his childhood in a government housing project in Vallejo, California and barely finishing high school, he's happy he has found success.
'83
Michael Delaney MA '87 celebrated his 30th year in business at Delaney Matrix, a full-service marketing and advertising consulting firm.
Kathy Tidwell has completed 17 years of service in a mental health clinic. She thanks USF for inspiring her to pursue a graduate degree in social work and leading her into a rewarding career.
'85
Scott True was an ROTC scholarship student at USF, and pursued a career with the IRS. He completed six years as an IRS appeals officer in San Diego and currently resides in Mexico.
'86
Paul J. Norcross was elected to the board of directors for Zeta Beta Tau, the oldest Jewish Zionist fraternity.
Barry Schenbaum is co-founder of Umergency, a college-focused app for emergency, health, and safety situations.
'87
Margie Padilla (Carrillo) believes she received a strong, well-rounded education at USF. She applies her nursing knowledge to save lives and care for patients, and says both her and her patients' lives are much richer now.
Stanley Bransgrove JD '90: My daughter is an incoming freshman. I received my BA from USF in '87 and my JD in '90. I couldn't be happier that my daughter chose USF.
'88
Kevin Sullivan founded Military Tee Time, a Golf Channel military service that enables active and retired military members to book discounted tee times.
1990's
Image
@olahenmo: 30 years after wreaking havoc in college soccer, the roommate connection is finally reunited — aching in the places where we used to play. #USFCAalumni
OLA HENMO '88 #USFCAALUMNI
'90
Damian Bacich was promoted to professor at San Jose State University, where he is chair of the Department of World Languages and Literatures. He founded the California Frontier Project, an online resource dedicated to helping teachers and students discover the rich cultural history of early California.
'92
Nils Mork-Ulnes leads the innovation team of AIG in building new artificial intelligence products using machine learning, deep learning, and natural language processing expertise.
'93
Gary Barrera became a partner with Wendel Rosen Black & Dean LLP in Oakland.
'96
Cyrus Johnson JD '02 lives in Truckee, California, where he works as a business attorney and is launching new ventures. He and his wife Rebecca Johnson '97 recently welcomed their seventh son.
'97
Mhare Mouradian joined Ropers Majeski Kohn & Bentley, P.C. as a partner in its Los Angeles office.
Mike Roberts is looking for fellow Dons to connect with in and around Los Gatos, California.
'98
Phillip LeRo'y Hill created an interface for an accounting ledger system that would help a student prepare for midterms and final examinations.
Maria Abellar: My alma mater, and here, 20 years later, my son, Zachary Hernandez '21, is attending USF!
2000's
Image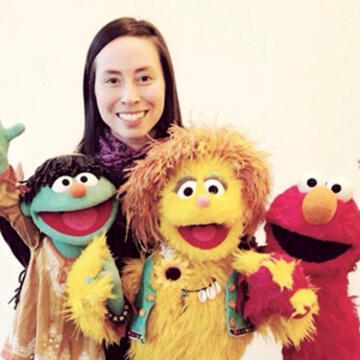 @usfcadons07:: After studying media production at USF and volunteering with the Peace Corps, Val (@valerieduran) has become an accomplished international service professional. She recently received her M.A. in international education from New York University's Steinhardt School to teach and encourage students of all ages how to transform their communities and their world by taking action, experiencing reflection, and being in discovery. Currently, she does just that at BuildOn. #USFCAalumni
VALERIE DURAN '07 #USFCAALUMNI
'00
Katherine Vo recently married her husband David Cook in Portsmouth, New Hampshire. She is entering her 13th year in dentistry, and was named faculty of the year at the Community Dental Clinic at UCSF. She was named to the "Top 40 Dentists Under 40" list by industry publication Incisal Edge.
'05
Sam Vinal directed a documentary about Honduran environmental activist Berta Cáceres, titled Berta Didn't Die, She Multiplied! He is also producing a film with Honduran director Katia Lara titled Berta Vive.
'07
Corinna Halloran Posted by @usfdons07: After graduation, Corinna (@corinnahalloran) started sailing full time. In addition to sailing, she wanted to put her English and photojournalism major to work, so she became a media crew member in the Volvo Ocean Race — a 45k nautical mile offshore race.
'08
Michelle Laguatan MPA '12 @michellelaguatan: I had the honor to participate as a judge in the 33rd USF School of Management undergraduate capstone elevator pitch final. Listened to 26 teams present their ideas for 90 seconds each. Way to Get it!!! Congratulations to the seniors graduating in December! Welcome to the world of 100,000 Dons.
Mark Mitchelson is caring for casualties from the Yemen Civil War at Al Qadi Specialty Hospital, the only international hospital in southern Saudi Arabia.
2010's
'12
Joey Chang is a wine importer with New Lifestyle Wines, a Taipei-based wine company.
Dennis Walker is promoting and running Wine & Dine Experiences in Guadalupe Valley of Baja California, Mexico. He and his wife document their experiences abroad on their blog Untethered Together.
'13
Dolores Cortez was the first college graduate in her family. She finished her final semester as a mother, and would like to thank the faculty for their support. She is currently working at a law group to help immigrant families.
Adeline Solaiman is working in Indonesia as an equity analyst.
Danielle M. Wong published her debut novel, Swearing Off Stars, in October.
'14
Lauren Gomez @meow_ciao: Had a great time on the New York Street Lot [in Hollywood] for the USF alumni entertainment networking mixer.
Michelle Ann Rizzio was hired at DIGICOM Learning Institute, a nonprofit in Palm Springs that educates teachers and students in digital technology.
'15
Sandra Lupien is a master of public policy student at UC Berkeley, with a focus on climate resilience. She founded SapphirePine, a social venture tackling climate change and wildfire hazards by transforming California beetle-killed trees into unique, industrial-modern furniture.
'16
Alex Casey published his first book Permanent Jet Lag, available on Amazon and Barnes & Noble. He has been admitted to graduate school at the University of Hawaii and will serve as a teaching assistant.
Isabella Gonzalez Potter moved to Sacramento to participate in the Leo T. McCarthy Fellows program. She had the opportunity to intern for Assemblymember Tony Thurmond and received a job offer as a legislative aide in the capitol office.
Ellis Hews is working toward a certificate in gerontology at Portland State University and was admitted to the school's master of social work program.
Kristen Marie Hilo misses San Francisco, but is confident USF has prepared her for the professional world. She looks forward to returning to USF soon.
Nathalie Moreira-Ramirez is an undergraduate admissions counselor at Saint Mary's College in Moraga, California. She hopes to finish her master's degree in teaching at USF in the near future.
'17
James Vu is a clinical research coordinator with the Division of Hematology/Oncology at University of California, San Francisco. He plans to apply for medical school next year.
1950's
'58
Louis Edward Reilly is now retired. He has served with Global Volunteers in St. Paul, Minnesota and Cross-Cultural Solutions in New Rochelle, New York.
'59
Donald Carano was honored by the University of Nevada, Reno during its spring 2017 commencement ceremonies. Carano is locally known as a Reno native, hotelier, restaurateur, winery owner, and member of the McDonald Carano Wilson law firm.
1960's
'68
Michael Cooper was selected for inclusion in The Best Lawyers in America 2018. Cooper is a partner at Wendel Rosen Black & Dean LLP in Oakland.
1970's
'73
Florence C. Fee is the executive director of the nonprofit advocacy organization No Health Without Mental Health. She co-organized and spoke at the HHS federal partners integrated care meeting, "State of the Art: Research, Models, Promising Practices and Sustaining Integrated Care."
'74
Richard C. Bennett, co-founder of Bennett Johnson, LLP, has joined reputation management company The Expert Network after being chosen as a distinguished lawyer.
'76
Eugene Brown Jr. is a partner in Sedgwick LLP's San Francisco office. He was elected to serve as the firm-wide chair of its Complex Division. He has 40 years of experience, partaking in over 100 complex action trials in California.
Maria Rivera has been reappointed by Gov. Jerry Brown to the California Commission on Access to Justice, where she has served since 2013.
'77
Joseph van de Mortel is a professor of philosophy and religion at Cerritos College, and a recipient of the Templeton Award in Science and Religion. His book Mind Skills advocates the role of epiphany and philosophy, and the techniques he describes have helped many of his students win scholarships and gain admission to top universities.
Vance Spencer volunteers for the County of Sacramento Clerk Recorder Office as a deputy commissioner.
'78
Peggy Hora has retired and was recently appointed to serve as honorary president of the International Society for Therapeutic Jurisprudence, a school of legal philosophy and practice that examines the therapeutic properties of laws and values psychologically healthy outcomes in legal disputes. Hora is also the co-founder and president of Justice Speakers Institute.
Heather Morse retired from the Santa Cruz County Superior Court. She is distinguished as both the first woman judge and the longest serving judge in Santa Cruz County history.
1980's
'80
Rodney O. Fong was appointed director of the Office of Legal Services at the State Bar of California.
Matthew Graham was selected for inclusion in The Best Lawyers in America 2018. Graham is a partner at Wendel Rosen Black & Dean LLP in Oakland.
Debra Summers received the Distinguished Alumni Award from West Texas A&M University at the 54th annual Phoenix Banquet. She is honored for her distinguished career in law, including becoming one of the first female partners at Wilson, Sonsini, Goodrich & Rosati, where she practiced real estate and environmental law.
'81
Frank Francis won first place at the Wild and Scenic Film Festival, exhibiting his photography at the Camera Club and the LeeAnn Brook Gallery in Nevada County, and showcases his photos at the Viewpoint Gallery in Sacramento.
'83
Julie Kane is senior vice president and chief ethics and compliance officer at PG&E. She was recognized as one of 2017's Most Influential Women in Bay Area Business by the San Francisco Business Times.
'84
Matthew R. Beauchamp was appointed district attorney by the board of supervisors in Colusa County, California.
Fred Campbell-Craven is deputy chief counsel and director of the Multistate and Business Entities Tax Bureau in the legal division of the California Franchise Tax Board in Sacramento.
John Creighton retired after serving as deputy district attorney for Alameda County, California for 33 years.
Alicia Donahue is partner and chair of the pharmaceutical and medical device litigation division at Shook, Hardy & Bacon LLP. She was recognized as one of 2017's Most Influential Women in Bay Area Business by the San Francisco Business Times.
Robert La Mont is assisting the Philippine Supreme Court Institute with automation and reforms.
Brian Purtill opened his own office, Law and Mediation Offices of Brian J. Purtill, in Santa Rosa, California.
Irwin Tallarico teaches at Diablo Valley College. He is working to integrate double subject classes such as Science and Math, English and History, and Technology and Computers.
'85
William Ellison Grayson was appointed to the Presidio Trust board of directors by President Donald Trump.
'86
Dominica Anderson is a partner at Duane Morris LLP. She moderated the panel "Understanding What Investors Say When You Leave the Room" at the 2017 Women Founders and Funders' conferences in the San Francisco Bay Area and New York.
Bette Epstein is mediator and discovery referee at ADR Services, Inc. She was recognized as one of 2017's Top Women Lawyers by the Daily Journal.
Kevin Lancaster is a senior litigator with the Veen Firm. He received the Lifetime Achievement Award from the San Francisco Trial Lawyers Association.
Denise Trani-Morris is a principal at Jackson Lewis P.C. in its San Francisco office. She was previously at Sedgwick LLP and has more than two decades of experience representing employers in all facets of workplace law matters, including preventive advice and counsel.
'87
Allen Garfinkle wrote the article "Five Facts I Did Not Know About the San Francisco Bar Pilots" in maritime magazine gCaptain. He is currently the executive director of the Board of Pilot Commissioners for San Francisco, San Pablo, and Suisun.
Joe Garrett has been named deputy director of the National AIDS Memorial, located in San Francisco's Golden Gate National Recreation Area.
Kenneth G. Winans' fourth book, Investment Atlas II, was honored at the Independent Publisher Book "IPPY" Awards in May.
'88
Dan Kalb was re-elected to the Oakland City Council in 2016 with 80 percent of the vote. He plans to run for an East Bay State Assembly seat in 2018.
Stephanie Sheridan is a managing partner at Sedgwick LLP. She was recognized as one of 2017's Most Influential Women in Bay Area Business by the San Francisco Business Times.
Michael Sweeney was named interim chief campus counsel at UC Davis, where he previously served as senior campus counsel.
Gonzalo (Sal) Torres retired as mayor of Daly City after 20 years of service to the city council.
'89
Thomas Burkecontributed to the July 2017 update of Internet Law and Practice.
Alexander Fick is an associate broker with Jameson Sotheby's International Realty in Chicago.
Richard Gillispie is a service officer for American Veterans, helping disabled veterans file for benefits. He was previously president and CEO for a hospital foundation and retired as a senior claims representative for the Social Security Administration.
1990's
'90
John C. Hentschel had his article "Withdrawing from Representation? Be Careful About What You Disclose" published in the Association of Defense Counsel's Defense Comment, Vol. 32, No. 2.
Barbara Moser announced that her firm's name is now Kaye Moser Hierbaum Ford LLP. Her practice is located in downtown San Francisco.
Gini Graham Scott spoke at Women of Influence Academy, discussing the myths of publishing, writing a book to promote your business, ghostwriting, self-publishing, and marketing.
'91
Jean Afterman was profiled by ESPN for her work with the New York Yankees; she is the only female assistant general manager currently in major league baseball.
John Omernik MBA '95 , MA '01 is the founder of The Little Spanish-English School, which serves deeply underprivileged students and families in Mexico, Chile, and the United States through private education.
Patricia Prince was profiled by the Daily Journal for her work as a mediator. Her practice, Prince Mediation, is located in Mill Valley, California.
Ben Spater was selected for inclusion in The Best Lawyers in America 2018 in the areas of employee benefits (ERISA) law and ERISA litigation. Spater is an attorney at Trucker Huss.
'92
Gerard Hekker left Sidley Austin to join Duane Morris' San Francisco office as a partner, where he will be based in Singapore. He is also a director at the firm's Singapore joint venture Duane Morris & Selvam.
Paul Mohun was named partner at Reed Smith LLP in the firm's global real estate group in San Francisco. He was most recently associate general counsel for real estate at The Gap Inc.
Benjamin Reyes was appointed to the Contra Costa County Superior Court by Gov. Jerry Brown.
Craig Simmons joined Oakwood Worldwide as senior vice president and chief human resources officer. Simmons previously worked at American Apparel.
Anne-Marie Torrez is senior counsel at Chevron U.S.A. Inc. She won the Pittsburgh Business Times' 2017 In-House Counsel Award for helping Chevron pioneer its practices of leasing wells and subcontracting for drilling operations in three states.
'93
David Livingston has been reappointed to the California Boating and Waterways Commission by Gov. Jerry Brown. He has served the commission since 2012.
'94
Kimberly Guilfoyle signed a new contract with Fox News, where she will remain a co-host of The Five.
'96
Rev. Cyril Apassa had his book The Spirituality of Christian Marriage published in July.
Craig Peters is a trial team leader at The Veen Firm. He was recognized as a 2017 Top Plaintiff Lawyer by the Daily Journal.
Deborah Rosenthal is a shareholder at Simmons Hanly Conroy LLC. She was recognized as one of 2017's Top Women Lawyers by the Daily Journal.
'97
Mona Sabah Earnest had her book From Isa to Christ: A Muslim woman's search for the hand of God published in February. She accepted Christ at the age of 35.
David Lee joined Nossaman LLP as a partner in its San Francisco office.
Steven Moawad was named chief trial counsel for the State Bar of California.
'98
Heather Colover was appointed president of the Orange County Trial Lawyers Association, a nonprofit organization that advocates for the protection of individuals and their access to civil justice. She is the fourth female president in the organization's 54-year history. She practices personal injury law with her father at The Law Offices of Ronald B. Schwartz.
Todd Toral joined Jenner & Block as a partner in the firm's Los Angeles office. He's a member of the firm's complex commercial litigation practice.
Cole Turner is happily married with four children and living in San Francisco.
'99
Thomas Alibrandi released the third edition of his book, Hate Is My Neighbor, which deals with issues like racism, white supremacy, and LGBTQ discrimination.
Tyler Deans accepted a director position with UBS in Zürich, Switzerland as part of the Global UHNW Onboarding Solutions team.
Guillermo A. Escobedo returned as a principal to Jackson Lewis' San Diego office from Ogletree Deakins, where he was a shareholder.
Jennifer Gillon Duffy was named one of the Top 50 Women in Business for 2017 in the Tri-Counties (Santa Barbara, Ventura, and San Luis Obispo counties) by the Pacific Coast Business Times. She practices employment and family law in Santa Barbara and is a certified family law specialist.
Michael Norton was confirmed as police chief for Corte Madera, Larkspur, and San Anselmo by the Central Marin Police Council.
2000's
'00
P. Gregory Conlon was admitted to practice as an officer of the U.S. Supreme Court.
Benjamin Hanna was appointed chief deputy district attorney of Shasta County, California.
Hyder Raza exhibited his paintings of tropical wildlife and endangered species at the MAC Ice House in Berkeley Springs, West Virginia in 2017. He has lived in Costa Rica since 2008.
Britt Strottman was recognized as one of 2017's Top Women Lawyers by the Daily Journal. She spoke on the topic of "Women in the Courtroom" at the Daily Journal's Women Leadership in Law conference in Los Angeles. She was also identified as one of the nation's top 50 energy and environmental trailblazers by the National Law Journal.
'01
Linda Kim joined Community Initiatives as vice president of client services.
Erika Pickles is employment law counsel for the California Chamber of Commerce. She co-presented a webinar in June on employment ordinances in California.
'02
Johnathan DeGooyer was named vice president, general counsel, and corporate secretary at Marin Software.
Michelle Seifert launched recruiting company Rincon Search. She specializes in the placement of all levels of legal professionals on a contract and direct hire basis, and would love to help fellow USF Law alumni.
'04
Kara Burnett was hired for a full-time tenure track position at Sinclair Community College in Dayton, Ohio. She bought her first house and loves teaching students beginning their college journey.
Nicholas Boos joined Maynard Cooper & Gale's insurance and financial services litigation practice group in San Francisco.
'05
Adam Sugarman was named managing partner at Gordon & Rees' San Francisco and Oakland offices and joined the firm's executive committee.
Roderick P. Vera was named dean at the University of Caloocan City College of Law in the Philippines.
'06
Jerome Venus is engaged in the interviewing process to become an assemblyman for the 1st District of California.
'07
James Ralph was appointed vice chair of the Bay Area Air Quality Management District's Hearing Board.
Mythily Sivarajah joined JML Law as managing attorney of its San Francisco office.
'08
Laura Cronin Ford was promoted to equity partner at newly named Kaye Moser Hierbaum Ford LLP, where she started as a student extern and joined the firm as an associate in 2008. Ford's practice continues to focus on complex divorce matters serving high net worth clients, and includes custody, property division, agreement drafting, and spousal and child support.
Madeleine E. Greene joined Morrison & Foerster's intellectual property litigation group in San Francisco.
Jason Kenji Higa is an assistant professor at the University of Hawai'i at Manoa in the Department of Anatomy, Biochemistry, and Physiology. He would like to thank USF for allowing him to discover his passion for teaching.
Sun Kim joined USF's School of Law faculty as adjunct professor in the fall of 2017, teaching international human rights law.
Alfonso Rey is senior vice president of global sales at Leanplum, a mobile marketing automation enterprise platform.
Katherine Kemp Velez recently published her historical fiction novel, Sachi: Drawing Pictures on Water. She appears at various bookstores and speaking engagements around Northern California to promote her work.
'09
Anthony Carano was named chief operating officer, executive vice president for Eldorado Resorts, Inc., where he previously served as executive vice president of operations.
Jeffrey Kaloustian was admitted to the Esteemed Lawyers of America. His firm, The Law Office of Jeffrey L. Kaloustian, is a criminal defense and personal injury firm based in Oakland.
Marie Ma served as a panelist on "Business and Human Rights in the Age of Trump" during the Teaching Business and Human Rights Forum at Columbia University Law School.
Amol Mehra was named chief operating officer, executive vice president for Eldorado Resorts, Inc., where he previously served as executive vice president of operations.
Bambo Obaro was named one of the National Bar Association's "40 Under 40 Nation's Best Advocates."
Alberto Rosas is tax counsel III at the Franchise Tax Board. He was selected to serve as legal adviser and Franchise Tax Board liaison to the board's chair, Hon. Diane L. Harkey.
2010's
'10
Cameron Hoyler joined PolarityTE, Inc. as general counsel and will serve on the company's in-house legal team. Before joining PolarityTE, Hoyler was an attorney at King & Spalding LLP.
Angelica Nohemi Quinonez MA '14 was chosen for the position of assistant head of school at Mercy High School in San Francisco.
'11
Hillary Amster served as a panelist on "The Impact of Conflict Mineral Laws on Global Business, Trade, and Human Rights" presented by the Women's Bar Association of the District of Columbia, The International Law Forum, and Amnesty International.
Peter Micek was a panelist on "Defending Free Speech in the Post Fact Era" during the EU4HumanRights debate at the European Union Delegation to the United Nations in New York.
Jophiel Philips was assigned by the U.S. Air Force to represent victims throughout the globe as a special victims counsel.
'12
Cherisse Cleofe was appointed to the State Bar of California's standard setting study panel.
Terri Forman is interim executive director at First Graduate, a San Francisco-based nonprofit that helps high school students graduate and become first-generation college students.
'13
Jamal Anderson was selected as a 2017 New Leaders Council San Francisco Fellow and appointed to the State Bar of California's standard setting study panel.
Andrea Brizuela co-authored "Right of Publicity Year in Review 2016," which was presented at the 34th Annual LEI National Conference's Intellectual Property Law Program.
Rachel Marie Brunson is the assistant director of the Learning & Writing Center at USF. She recently completed 3.5 years at University of South Carolina's Student Success Center, and is excited to reconnect with friends and colleagues in the Bay Area.
Sushini Chand is beginning her doctoral program in education leadership at San Francisco State University. Her research will focus on the Pacific Islander experience in higher education, with a concentration on the Fiji Indian population.
Jenny Hayes published her first book on organizational behavior, titled The Cheating Boyfriend (And Other Organizational Indiscretions). It has been featured in Publishers Weekly and is available for download on Amazon.
'14
Adar Halil was featured in the article "There's Jewish flavor in the ice cream and behind the counter," published by The Jewish News of Northern California. Halil opened his ice cream shop, San Francisco's Hometown Creamery, with his brother in 2015.
Sophaline Mao is working her #DreamJob in Singapore, managing Salesforce's Partner Programs in the Asia-Pacific region.
'15
Sam Clark is teaching nursing clinicals for Gonzaga University and Spokane Community College. He has been continually improving processes at work to include a mentorship program for newly graduated RN's, streamlining processes from ER to the inpatient units, receiving stroke program Level II certification, and beginning the process of the Beacon Award.
Iris Kokish is in-house counsel for SAG-AFTRA in Los Angeles. She traveled to Israel this summer with the U.S. team to compete in an international chess tournament.
Curtis Peterson: Glad to be not only an alumni but an adjunct professor at this fine institution!
Quentin Roberts joined Levi & Korsinsky, LLP in its new San Francisco office.
Jackie Sheely joined Silicon Legal Strategy as an associate in its San Francisco office.
'16
Shounak Dharap was featured in the article "Alums to grads: There's more than one path to success," in Palo Alto Online, and was appointed to the State Bar of California's standard setting study panel.
Fernando Diaz and Rachel Cusick are the director of marketing and communications and the chief development officer, respectively, at OLE Health. Together, they raised $15 million to finance a new 30,000 sq. ft. health center in Napa, which broke ground in February.
Carmela Gonzalez-Shalaby passed her CNL certification exam in February.
MJ Grogan is a producer for Viceland channel series Vice World of Sports. It is a documentary show that uses sports as a lens to explore other cultures, places, and peoples. The program won the Producers Guild Award for Outstanding Sports Program, making it the first and only award-winning series for the Viceland network.
Josie Petkovski was released of her Information Warfare Officer duty in January 2010 due to an injury incurred in the line of duty. She has a 6-year-old daughter.
'17
Sepideh Banava started a two-year Dental Public Health Specialty program at UC San Francisco.