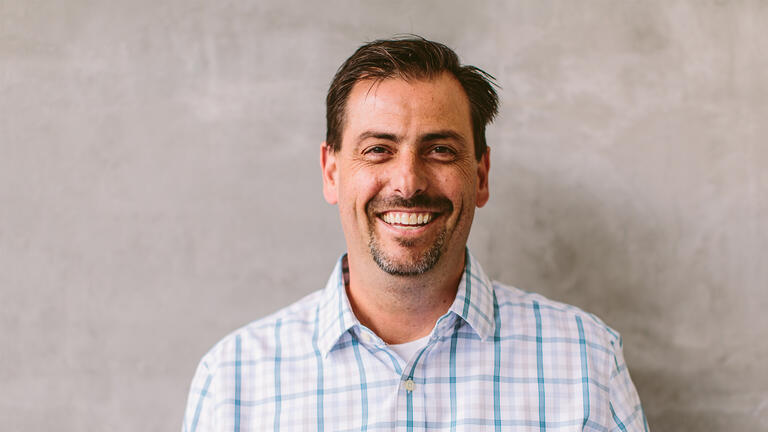 Athletics
Take 5
5 questions with Dan Rascher, director of USF's Sport Management program
Dan Rascher is director of USF's Sport Management program and teaches sports economics and business research methods. As president of the consulting firm SportEconomics, his clients have included the National Football League, Major League Baseball, and the National Basketball Association.
As the San Francisco Bay Area prepares to host Super Bowl 50 on Feb. 7, we asked Professor Rascher about the impact of the game and surrounding events — and the 1 million expected visitors — on the region.
1. How will the Super Bowl economically impact the Bay Area?
Total spending connected to the event is estimated to be in the hundreds of millions of dollars. Teams, fans, sponsors, and NFL VIPs will stay days or weeks in the Bay Area spending money. The tourism industry, including hotels, restaurants, and museums, as well as event management vendors, are in line to benefit most directly.
Event management vendors will be hiring workers to set up and staff Super Bowl 50's interactive fan centers — NFL Experience at the Moscone Center and Super Bowl City at Justin Herman Plaza — where those who can't afford a $10,000 ticket will be able to see the Vince Lombardi trophy, compete in football-throwing contests, and check out the latest memorabilia.
2. How will local communities benefit from the event?
In addition to revenue from increased spending, the NFL Host Committee created the 50 Fund and set a goal of giving away $10 million in grants to make Super Bowl 50 the most philanthropic ever. The fund invests in local nonprofits that focus on creating long-term, sustainable impacts that close the opportunity gap for low- income residents. The fund is focused on three areas: child development, community investment, and sustainable environments.
So far, 74 organizations have received nearly $3.8 million.
3. Are Sport Management students, faculty, and alumni involved in Super Bowl 50?
Absolutely. Two USF alumni and one professor sit on the Super Bowl 50 Host Committee, the lead organizing body of Super Bowl 50 — along with 11 student interns and volunteers. They work on everything from events and general operations to volunteer coordination to marketing and communications.
On top of that, the host committee expects to hire an additional dozen or so USF Sport Management students. There will also be many alumni who work in sports media, sports consulting, and sports manufacturing companies with a connection to the Super Bowl.
Also, Danielle DeLancey, vice president and chief of staff of the host committee, taught an elective course at USF this fall geared toward understanding the full scope of what the committee does. 
4. Is there a downside to the Bay Area hosting Super Bowl 50?
There's a chance that we could experience carmageddon; New York City and New Jersey experienced traffic congestion when they hosted Super Bowl 48 in 2014. I don't expect it, however. Bay Area public transit is good, and I anticipate most people will choose that option.
Economically, a key question is whether Super Bowl 50 events will crowd out the usual tourism or business spending that would have taken place. Will tourists who would have come to the Bay Area in early February choose to go somewhere else? Will local residents spend less money by staying home away from the crowds? Will businesses be interrupted due to the events taking place, so generate less income? These are ongoing questions in the field of sports economics. Because February is normally a slow time for tourism, I anticipate a net gain.
5. What will stand out about Super Bowl 50?
The NFL chose the Bay Area for this milestone event because it is a world-famous center for innovation, and the NFL wants to be seen as being forward thinking. Levi's Stadium is the most technologically advanced stadium in the country. It boasts solar panels and sustainability initiatives that help minimize the stadium's carbon footprint. There is a robust Wi-Fi network throughout the stadium, and fans can order food, get game stats and scores, and find their location using an in-stadium app.
In addition, the committee hosted a sports innovation summit in November and the NFL plans to host an innovation summit during Super Bowl week, drawing in partners and sponsors such as SAP, Intel, Google, Yahoo!, and Apple — companies that don't typically support sports.