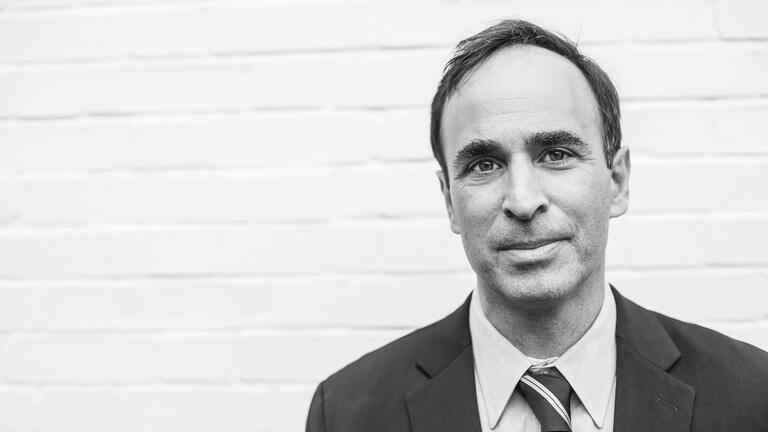 Our Man in D.C.
For an insider's entrée to Washington, USF students count on popular professor and in-demand political analyst Ken Goldstein.
When Ken Goldstein isn't explaining politics to his USF students, he's explaining politics to the rest of the country.
As the 2016 presidential race heats up, Goldstein — and his razor-sharp political insights — are hard to miss. Nearly every week he's on television, on the radio, or quoted in the pages of the nation's top newspapers and magazines, offering his take on everything from political advertising strategies to the latest candidate polling numbers.
At 50, the professor and director of the USF in D.C. program has earned a reputation for clear, unbiased analysis, stemming from decades of studying campaigns and politics. When he's not on camera, he's often not too far away. He's worked at network news stations for every presidential election since 1988, crunching numbers behind the scenes on election night to forecast winners as the polls close nationwide.
This year he'll be at ABC, where he's been on the election night coverage team for nearly two decades.
"It's a rush," says Goldstein. "It's busy, it's fast-paced, it's history in the making. I love it."
On big money and government gridlock
A lot has changed in politics since Goldstein got his start analyzing data for CBS News in the 1988 election.
"The most obvious thing is that the amount of money spent on political advertising has gone up exponentially," says Goldstein, who studied political science at Haverford College and earned a PhD in the field at the University of Michigan. This year about $10 billion will be spent on political campaigns, and of that, $4 billion will go toward the presidential race.
Image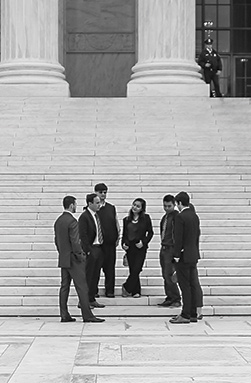 "To give you some perspective, more money will be spent in the state of Florida in 2016 than would have been spent on an entire presidential election in '88," he says.
A majority of the money in high-profile presidential campaigns — about three of every four dollars — will go toward advertising. Most of it will go to TV spots.
Ads are Goldstein's forte. He was one of the first researchers in the '90s to show that negative ads tend to inform and engage, rather than to demobilize voters. Goldstein is now, among his many other jobs, an ad and polling analyst for Bloomberg News.
"Ken has turned into a talented and very visible scholar in the study of political campaigns," says Chris Achen, who was one of Goldstein's professors at Michigan. "USF is extremely fortunate to have him on the faculty."
Goldstein, while concerned about large sums donated in secret, takes a nuanced view of the influx of money in elections. "It's really easy to be horrified at the total amount of money spent. But elections are times for people to communicate about policies and politics, and that takes money," he says.
More concerning, he says, is the fact that fewer and fewer states are politically competitive. When Goldstein started his career, nearly half of the states were considered swing states. But now large states like New York and California are so solidly blue, and states like Texas are so solidly red, that politicians don't even bother focusing on them in general elections. There are only seven or eight states in which campaigns have any incentive to talk to the middle — otherwise, candidates target base voters, leaving the rest of the country behind.
USF's stated mission is to change the world. A lot of places have that mission — but I believe USF takes it seriously."
"That could ultimately matter for how we're governed," Goldstein says. "You have all these political leaders just worried about their tribe and their primary voters. There's very little incentive for them to work together. And there's very little incentive to speak to the other side."
This is what's led to the kind of governmental gridlock that so often makes headlines these days: federal shutdowns, bills that go nowhere, and much of the extreme rhetoric we've seen in the presidential campaign to date.
Image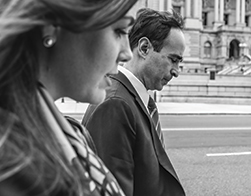 Access to internships
These are the kinds of issues Goldstein talks about in his courses at the USF in D.C. program, which he was hired to lead when it launched in 2013.
Each semester, six to eight USF juniors and seniors head to the nation's capital to work and study. The USF in D.C. program is part of a multi-university consortium that includes students from the University of California, the University of Michigan, and the University of Notre Dame. Students from all four universities can take classes taught by professors from across the consortium.
The heart of the USF in D.C. experience is a 32-hour-per-week public service internship, where students work in places like congressional offices, think tanks, federal agencies, and media outlets.
Goldstein is often the link that propels students toward those internships.
"I'm someone who cultivates my connections with political people all the time," says Goldstein. "Those are precisely the connections I can take advantage of for USF."
It's not the only way Goldstein helps students outside of class.
"It's hard to strike a healthy work-life balance when you're taking classes and interning all week," says Madeline Meininger '15. "Ken was always supportive of this tension. He'd push you for your best work in class, but also invite our cohort to his house for brunch, where we'd hang out with his family, play with the dogs, and get a break from the D.C. headspace." 
Image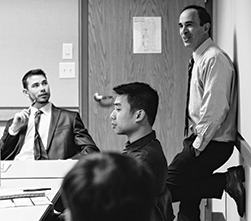 Twenty-six USF students have participated in the USF in D.C. program since it launched. Alumni have landed jobs everywhere from the Pentagon to the U.S. Department of Energy. Meininger is now an analyst with Kanter Media CMAG (Campaign Media Analysis Group), a media analysis company Goldstein was president of from 2011 to 2013.
In Goldstein's classes, students get to see the analyst in action. He often uses fresh political research — brand new campaign polls from NBC or the New York Times, for example — as case studies for classes. Students dissect the research, learning about things like sampling, probability, and analysis methods. Later that evening Goldstein might get on air and talk about that exact poll to a national audience. 
"I'm fortunate that the stuff I research, the stuff I think about, the stuff I teach, and the stuff I sometimes blabber about on the media are all the same thing," Goldstein says. "Teaching this survey research is not only exciting for me, but pedagogically, it's a good way for students to learn."
Arrive intimidated, leave invigorated
Goldstein is proud of the program he's helped create — and particularly of the students, who leave D.C. invigorated and transformed.
"I think USF students come here a little intimidated," he says. "Intimidated by Washington, by the East Coast, and frankly, by entering a consortium program of college students from such reputable schools."
But that doesn't last. "Almost without exception, by the time they get out of here they don't feel intimidated," he says. "They feel equal to those other people. That's really cool to see."
Goldstein was drawn to USF in part for its values. "USF's stated mission is to change the world. A lot of places have that mission — but I believe USF takes it seriously," he says.
"Moving the levers of politics and government can be the most important way to change the world," he says. "Giving USF students the opportunity to be in D.C. — to learn with and compete with people from the best universities in the world — is really great."
---
Q&A with Ken Goldstein
Image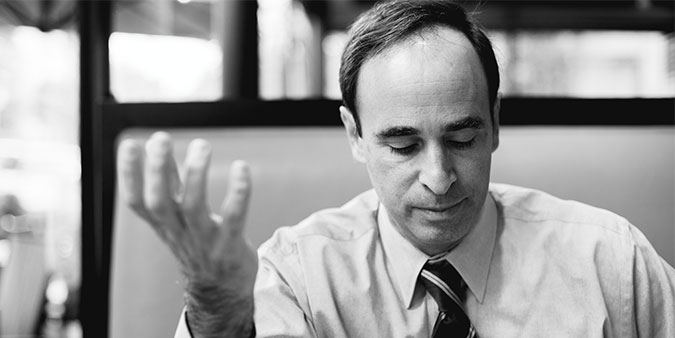 What characterizes the 2016 election?
This election is about change — the question is what sort of change? Is it the impact of demographic change on the American electorate, in which nonwhite voters grow as a percentage of the electorate and younger voters with more progressive leanings replace older cohorts? Or, do enough voters want change in the sorts of economic and national security policies that President Obama and the Democrats have championed over the past eight years?
What election (of the ones you've covered) has been your favorite, and why?
The whole 2008 contest was probably my favorite. I'm an election junkie and there was a weekly adrenaline rush of calling races in a contested Republican primary, and in the titanic fight between Hillary Clinton and Barack Obama that went until June. And then, with that appetizer, we had a less competitive but still dramatic and historic general election.
What are the perks of having D.C. as a classroom?
Just walking the streets of D.C. and the opportunity to witness historic events — like our USF students being on the White House lawn for the Pope's visit — are incredible experiences. Being in D.C., however, also teaches our students skills they can immediately hone and use. I think there's an analogy to learning a language. One can certainly learn a foreign language on campus, but one really learns a language when you use it in another country. We're teaching our students the language of politics and policy and they get to use it every day in D.C., in their work and their debates and interactions with a diverse group of students.
Lots of universities have programs in D.C. Some are small, some are large, some focus on the internship, some focus on providing opportunities for more extensive class offerings with D.C.-based experts. Our program, I like to think, combines the best elements of all.
What can USF graduates do to make the country a better place? And will they be able to do it, in an increasingly polarized political environment?
The University of San Francisco has a high and worthy goal for its graduates — to change the world. Changing the world can happen in lots of ways, small and big. While government service or government policy is certainly not the only way to have an impact, politics is crucial. Learning the ways of politics and the strategies behind coalition building and compromise are incredibly valuable tools for our students.