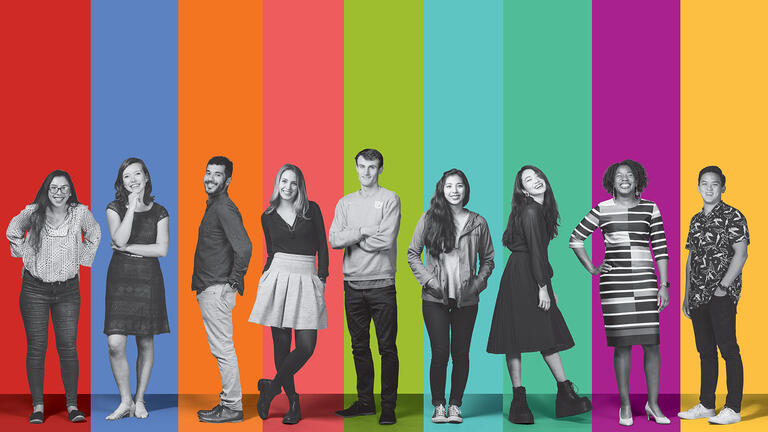 Alumni
Meet the Graduates
Nine alumni from the Class of 2018 share their memories — and their next steps.
Image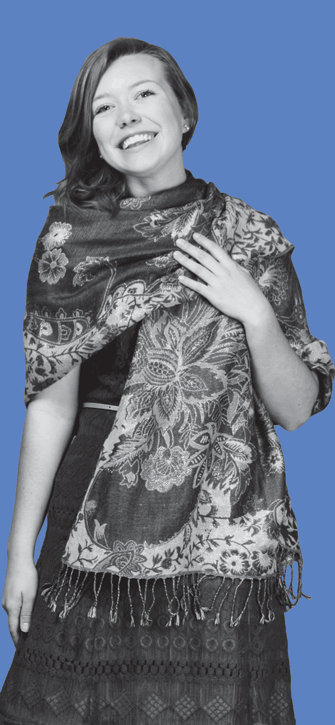 hannah bendiksen
hometown: Denver, Colorado
major/minor: English/Theology
myself in six words or less: Ebullient, zestful, empathetic, committed, caring
after graduation, I will: Work with at-risk high school students through the Jesuit Volunteer Corps
When I came to USF, I'd never been on a retreat, never been out of the country, and had only volunteered at my local library. That all changed during my four years here. I became an avid volunteer, studied in the Czech Republic and England, and was confirmed into the Catholic Church. I had the opportunity to work as an editor for the undergraduate literary magazine, the Ignatian, and be a peer mentor in a poetry course.
When I was a freshman, my friend Maddelyn Bryan '18 invited me to volunteer with University Ministry at the Fr. Alfred Center, a live-in program for men recovering from alcohol and substance abuse. I led social activities and reflection sessions. From Tai Chi lessons to painting to speed-friending, I learned how powerful this kind of simple human connection can be and how important it is to bear witness to another's humanity. My time at USF taught me that, through service work, I have the potential to reach and learn from even the most closed-off individuals.
danielle santiago
Image
hometown: San Bruno, California
major/minor: Nursing/Music
myself in six words or less: Snack queen, bird lover, always smiling :)
after graduation, I will: Apply for pediatric hospital jobs in the Bay Area
My first clinical rotation senior year was at Lucile Packard Children's Hospital. Those five or six weeks were so good. The nurses were really supportive — and a lot of them graduated from USF.
One of the most meaningful experiences at the rotation was when I sat down and talked to a teenage patient. She said that because of her nurses, her life was pretty normal even though she had cystic fibrosis — a debilitating disease. I realized that I wanted to be a part of a team that does that for a child: makes a positive impact on them, even if they have a limited time to live.
I minored in music, which was a lot of fun and also taught me lessons that applied to nursing. Sometimes in nursing classes I wanted to flip through a textbook quickly to memorize information for an exam. But I realized that, like learning to play the violin, I needed to take it slow.
cameron michel
Image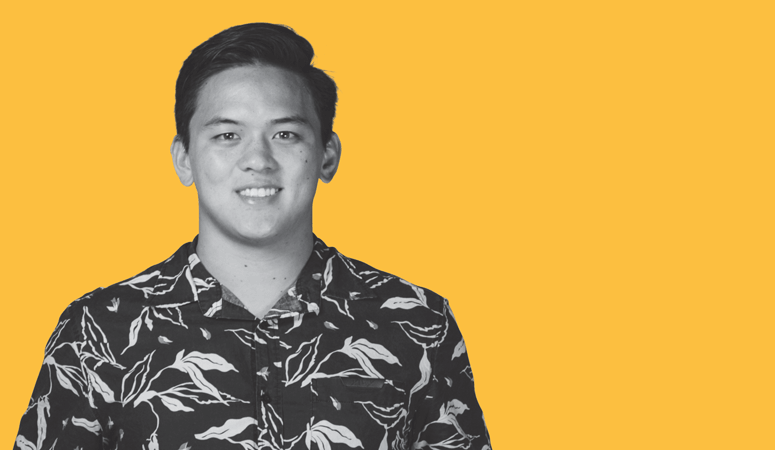 hometown: Honolulu, Hawaii
major: Chemistry
myself in six words or less: Exceptionally curious, invariably committed, oddly inspired
after graduation, I will: Join Peace Corps as a secondary school science teacher in Tanzania
As a chemistry major, I remember writing out synthesis problems on whiteboards for hours on end, fueled by coffee and Chinese takeout, while my friends enjoyed a day at Baker Beach.
Fueled by coffee & Chinese takeout.
I wouldn't have done it if I wasn't passionate about chemistry. I was vice president of the USF student chapter of the American Chemical Society (ACS). One of my favorite college memories is of organizing a student social for more than 1,000 undergraduate chemistry students who came to the ACS national conference in San Francisco.
After graduation, I'll follow another passion of mine: community service. I'm joining the Peace Corps as a secondary school science teacher in Tanzania. I want to help others, develop myself as a leader, and spread my deep passion for science and innovation.
rhiannon
soriano smith
Image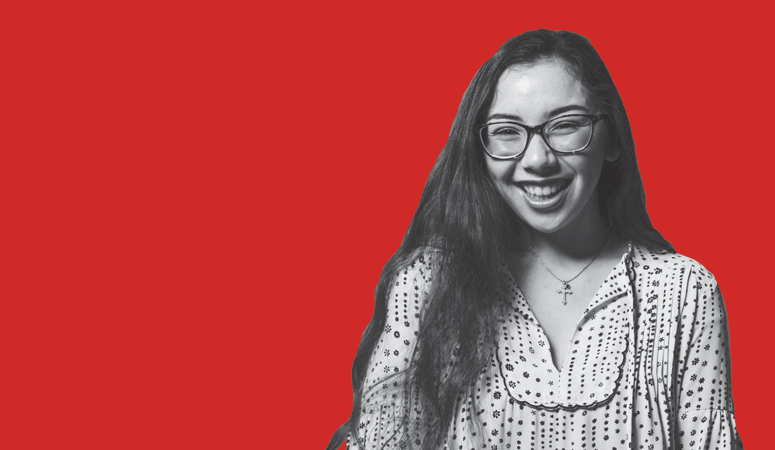 hometown: Daly City, California
major/minor: Psychology/Child and Youth Studies
myself in six words or less: Super excited for the next adventure!
after graduation, I will: Apply to cognitive psychology doctoral programs
One of the best and most fulfilling experiences of my time at USF was becoming a research assistant in the psychology department's Learning and Memory Lab my sophomore year. We studied everything that has to do with attention and cognition. That's how I got the idea for my honors research project. I looked at how listening to music while performing a task like studying affects your attention.
When I first came to USF I was shy.
In April, students from my cohort and I presented our projects at the regional Western Psychological Association's conference, which drew more than 2,000 people. When I first came to USF I was shy, and nervous about speaking up. But my professors were so supportive and kind, and the material we learned was so interesting, I found myself engaging in class discussions and answering questions. I'm now more outgoing and confident when sharing my work.
alex howard
Image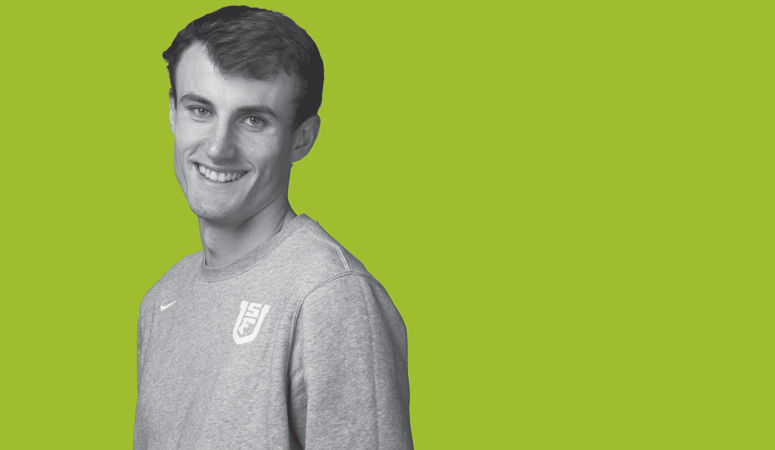 hometown: Hadlow, Kent, United Kingdom
program: MS in Data Science
myself in six words or less: English, competitive, motivated, sporty, entrepreneurial
after graduation, I will: Begin work at financial market research firm G-Research
My undergraduate degree in math from Oxford University focused on academics — proving theorems and things like that. In USF's Master in Data Science program, we learned career skills. We trained to be data scientists, using tools that are common in the industry, and we faced problems we might come across in the real world.
I'm lucky to have secured a position as a quantitative researcher at U.K.-based G-Research. I'll be using mathematical and statistical modeling techniques to design new investment strategies.
I came to USF on an athletics scholarship to run on the cross-country team, and because of the reputation of USF's data science program. One of my favorite USF memories is cross-country training at Lake Tahoe. We finished one particular run under the boiling sun at a rope swing, taking turns jumping into the lake. That was pretty cool.
Image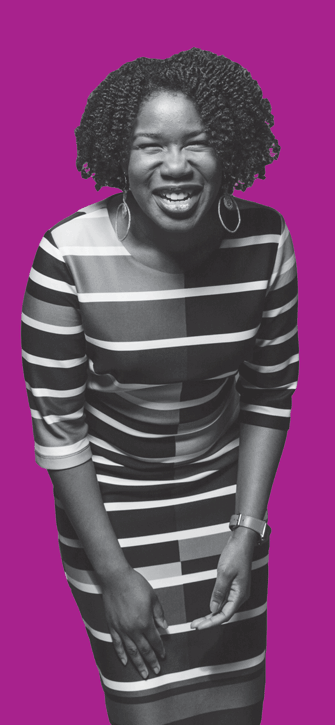 latasha hill
hometown: Wilmington, North Carolina
program: School of Law
myself in six words or less: Bold. Black. Beautiful. Game changer.
after graduation, I will: Fight voter suppression
When I interned for the Democratic National Committee in Washington D.C. last fall, I managed the voter hotline to help people who had questions about voting and their rights.
One elderly disabled lady called to say that she wanted to vote absentee, but didn't understand the process. The deadline to apply to vote absentee was the next day, and she didn't have the paperwork or transportation to go to the election office. I contacted one of the local Democratic campaigns and they picked her up, drove her to the election office, and she applied to vote absentee. She was so appreciative!
Because of circumstances like lack of transportation or laws that make it harder to vote, poor people, elderly people, and people of color often don't get a say in our democracy. I want to work to ensure every American is able to exercise their right to vote.
ramy abbady
Image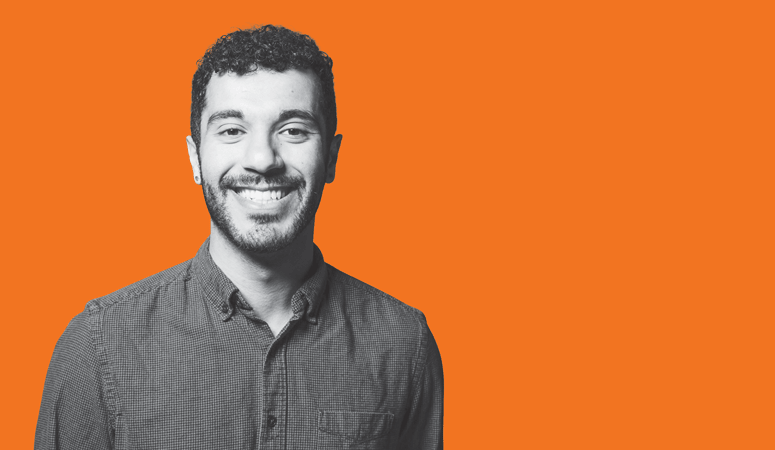 hometown: West Babylon, New York
program: MA in Higher Education and Student Affairs
myself in six words or less: Learning never ends; education is forever
after graduation, I will: Work as an academic adviser at San Francisco State University
I'll be working with science and engineering students at San Francisco State University to help them graduate on time. This is part of a CSU-wide initiative to increase retention and graduation rates, and decrease equity gaps for students who are the first in their families to go to college, or who come from marginalized backgrounds.
I moved here from New York. Living far away from my family for the first time was possibly the biggest challenge I've had to overcome. During my time at USF, I had to grow up in a way that I never had to before. But — also for the first time in my life — I had multiple queer and trans people of color with similar goals around me. These classmates were people I could lean on, trust, support, and struggle with.
giorgia scelzo
Image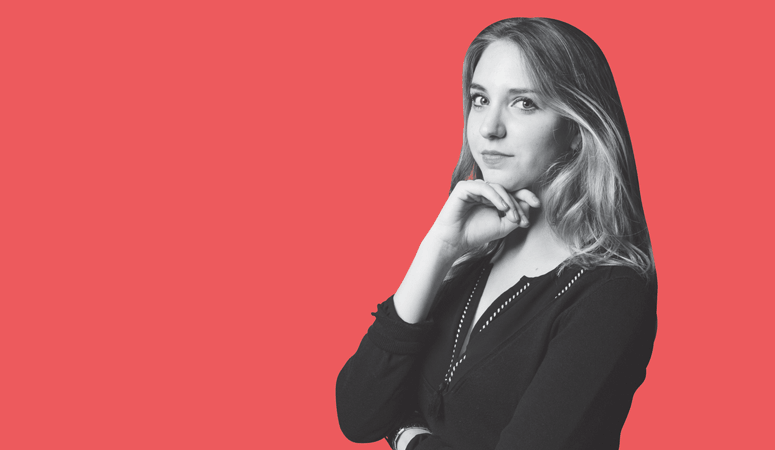 hometown: Udine, Italy
major/minor: Finance/Politics
myself in six words or less: Determined, self-driven, positive, open-minded, not ordinary
after graduation, I will: Study in Argentina, then work at Silicon Valley Bank
After taking a Latin American history class at USF, I got excited to learn about Latin American culture. When I graduate, I'll travel to Buenos Aires for six weeks, where I'll be hosted by a local family, take Spanish classes, explore the city, and volunteer in local schools.
Afterwards, I'm thrilled to be working for Silicon Valley Bank's corporate venture capital team, where I've been interning since last summer. My team helps companies like Google and Honeywell research startups that might be worth investing in or acquiring. We have offices all over the world and my team travels internationally all the time. I'm sure I'll be able to utilize my Spanish.
One day I'd like to get a master's degree in development economics and work at the World Bank.
kuan-hsuan lee
Image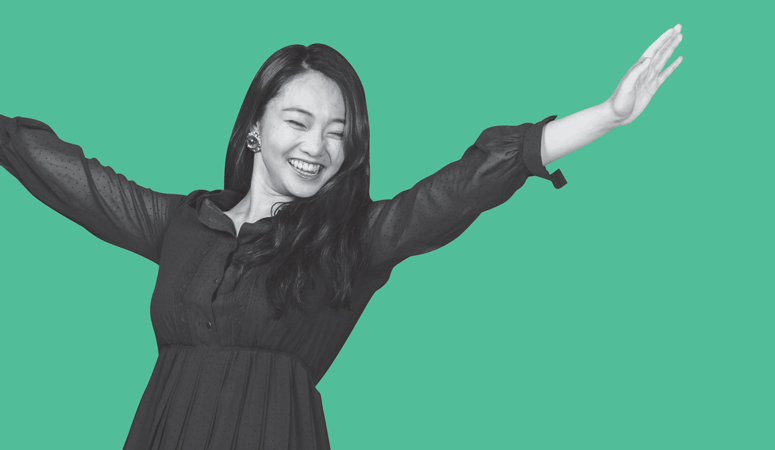 hometown: Taipei, Taiwan
major/minor: Performing Arts and Social Justice/Gender and Sexuality Studies
myself in six words or less: Kuan-Hsuan Lee
after graduation, I will: Work in dance; choreograph my own performances
I've been dancing since I was two-and-a-half. I was always enrolled in rigorous classical dance training. However, going through depression and an eating disorder in high school led me to think about the reasons I dance.
I grew in ways I never would have expected.
Instead of enrolling in the performing arts school in Taiwan I'd been accepted to, I applied to universities in the U.S. I came to USF because I knew I could study dance, but also be exposed to different kinds of academic subjects. Here, I grew in ways I never would have expected. For my senior project, I combined what I learned in my PASJ major and my gender and sexuality studies minor to produce a solo piece exploring my social identity as a woman.
Now that I've had some freedom, I know for myself that I love dance and want to continue pursuing it.