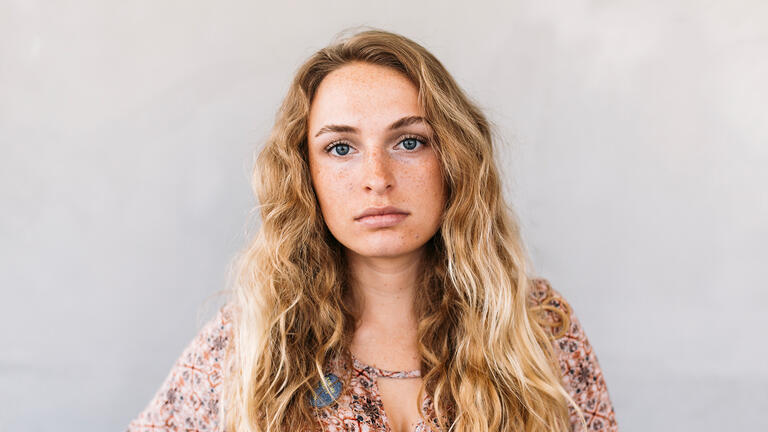 Diversity
Campus Embrace
Where do we stand on diversity, equity, and inclusion?
When Elizabeth Spears '18 arrived on campus as a sophomore transfer student, she was looking to make a change. Back home in Olmsted Falls, Ohio, Spears fit right in as a white woman in the small suburb of Cleveland that's 97 percent white. But she longed to experience the energy of an international metropolis.
At USF, the sociology major met students of different ethnicities, religions, and geographies. She sampled Indian, Korean, and Thai foods, and attended San Francisco festivals like the city's Chinese New Year celebration. A whole new world opened up, one that delighted her but also one that made her question some long-held habits.
In sociology class, she learned about implicit bias — how people make subconscious connections, for instance associating wine with cheese or, more problematically, black men with violence. And she studied microaggressions — subtle ways that people in particular groups can be insulted in everyday life, such as when Asians are asked for help with math homework because they're typecast as being good with numbers. The terms "implicit bias" and "microaggression" seemed to describe things Spears herself sometimes said and did that could offend others.
When she started an internship working on women's issues at USF's Cultural Centers — which provide spaces for students to examine social issues and explore what it means to be part of a diverse community — Spears began to see how stereotypes she'd grown up with were holding her back.
I've uncovered subconscious thinking in myself that was racist and sexist that I didn't even realize."
Elizabeth Spears '18
"Honestly, working as a Cultural Centers intern has helped me learn a lot about myself," said Spears, now a senior. "I've uncovered subconscious thinking in myself that was racist and sexist that I didn't even realize. I grew up believing that I had to get married to a man to be successful, and that I could never be a scientist or mathematician. I didn't really realize I had these ingrained sexist leanings about my own sex until I came to USF."
Spears is hardly alone in her prejudices. But she's found strength in talking about them with others and trying to overcome them.
A national issue
What she's learned about inclusive language (like avoiding alienating phrases such as "that's retarded") and about how to be an ally with people who are different from herself are skills that diversity experts see as essential to ensuring all members of campus communities feel welcomed. Frustration and anger at longstanding and systemic racial discrimination, after all, is what ignited protests at the University of Missouri, Yale, and many more campuses nationwide in the last two years. In Missouri, several reports of racist incidents — such as a group of people in a pickup truck yelling slurs at a black student — sparked outrage that eventually led to the resignation of the university's chancellor. At Yale, a debate about potentially offensive Halloween costumes spotlighted deep-rooted tensions about the way the university deals with race.
And at USF the issue came to the fore in December 2015 when the Black Student Union (BSU) presented a list of demands to the administration intent on improving African American and other underrepresented students' experiences on campus.
The list included reversing the defunding of support systems for diverse students, in particular the Office of Multicultural Recruitment and Retention; developing targeted efforts to reach at least 10 percent African American enrollment; and instituting microaggressions trainings for students, faculty, and staff; among others. In the wake of demonstrations and demands, USF and other institutions are responding in a variety of ways, but the question they're trying to address is essentially the same: How do we create a university that is not just diverse, but also equitable and inclusive?
Image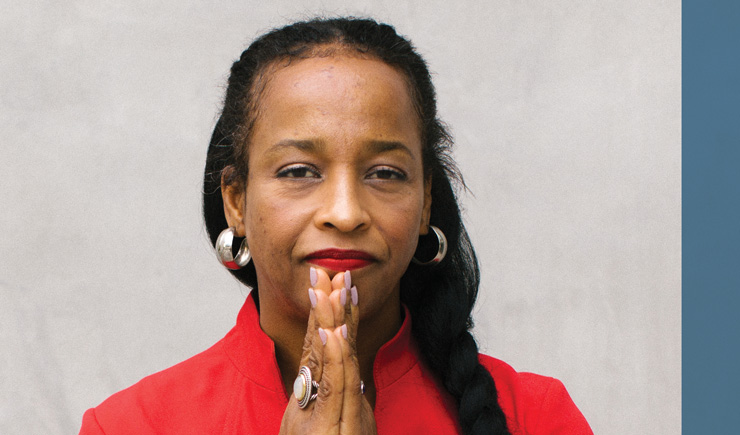 We are called, as an institution, to not only reflect the community and the world in which we live, but to bring people together."
Mary Wardell-Ghirarduzzi USF vice provost and chief diversity officer
That three-pronged question is at the heart of what advocates like USF's Mary Wardell-Ghirarduzzi do every day. At USF the importance of embracing diversity goes beyond current events — it's a pillar of the university's mission.
"We are called, as an institution, to not only reflect the community and the world in which we live, but to bring people together," said Wardell-Ghirarduzzi, USF vice provost and chief diversity officer. "We have a social obligation and, more importantly, a moral obligation, to be sensitive to human conditions and support and challenge students to a higher standard for the common good. This involves thoughtfully engaging with the intention to learn with and from others."
Wardell-Ghirarduzzi, who's been named a Top 100 Under 50 Executive Leader by Diversity MBA Magazine and recognized as one of the Bay Area's Most Influential Women in Business by the San Francisco Business Times, has served as the university's chief diversity officer (CDO) since 2011. It's a new executive-level role in U.S. higher education, with two-thirds of CDO positions created in the past five years.
Diversity, equity, inclusion
When it comes to diversity — as measured by the racial and ethnic composition of students on campus — USF is doing comparatively well. The university recently tied for second in the nation for campus diversity, according to rankings by U.S. News and World Report — with a student population that's 29 percent Caucasian, 20 percent Asian, 19 percent Latino, 16 percent international, and 5 percent African American.
Still, USF is working to improve recruitment efforts among some populations, including African Americans, Latinos, native peoples, and students from low-income families. This year, the university's recruitment officers will travel to about 75 new high schools across the country that historically serve students of color; they'll attend college fairs like 100 Black Men and National Hispanic College Fairs; and they'll connect with community-based education organizations such as First Graduate, I Have a Dream Foundation, Making Waves, and College Horizons.
Improved student recruitment also means removing barriers to participation and making all people feel welcome. One of those barriers can be USF's $60,000 a year sticker price, which is why the university awards $25,600 on average to undergraduate students in the form of scholarships and financial aid. It's also why almost 70 percent of undergraduates receive financial aid — 25 percent being low-income Pell Grant recipients.
On top of assisting students, the university supports underrepresented faculty, staff, and administrators who've historically faced tougher roads to promotion and tenure. For example, the Gerardo Marín Diversity Fellowships program is a faculty diversity initiative that recruits top scholars from diverse communities to teach courses and conduct research at USF. Since 2001, full-time Asian faculty have increased 250 percent to a total of 70, Latino faculty have increased by 126 percent to 52, and African American faculty by 77 percent to 23. Full-time female faculty increased 110 percent to 263.
The initiative not only advances the careers of historically marginalized faculty — critically important in itself — but it also helps students.
"Research shows that underrepresented students are more likely to graduate when they have professors who have similar histories and narratives to them," Wardell-Ghirarduzzi said.
Cultivating a campus climate of attitudes, experiences, and behaviors that respect and humanize others is another way that Wardell–Ghirarduzzi's Office of Diversity Engagement and Community Outreach team works to expand equity and inclusion. Each year, the office brings nationally recognized diversity leaders to campus to lecture or teach through the Diversity Scholar and Visiting Professor program. It also organizes campus-wide dialogues about diversity and inclusion, racial justice in the Catholic Church, and the privileges of being white in America — conversations designed to build community and intergroup understanding.
In addition, Wardell-Ghirarduzzi's team puts on events such as the annual Latinas in Leadership forum, the DiversityTalks Film Series, and seminars focused on how to be an ally with and support justice for those from different backgrounds.
A platform for students
But promoting equity and inclusion on campus isn't a one-department job. It's a shared responsibility.
USF's Cultural Centers, for example, enable students to explore their identities and social justice and diversity issues through community dialogues and artistic expression, according to co-directors Alejandro Covarrubias and Erin Echols. The centers put on more than 100 programs annually on topics related to diversity, and also provide physical spaces where students can come together to build solidarity and unity.
Image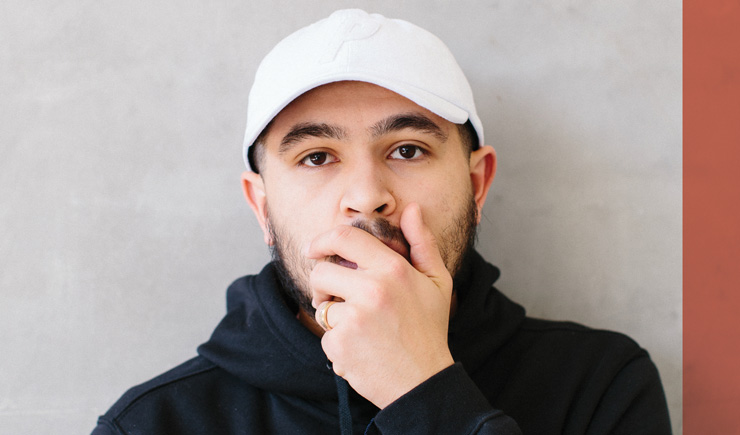 There are a lot of marginalized students on campus who don't always have the platform to speak about their identities."
Carlos Calles '19
Junior Carlos Calles '19 was first drawn to the Cultural Centers because of the Lyricist Lounge, a monthly open mic night and storytelling event that is one of the centers' best-attended programs. Calles, a musician who raps and sings, shares his experiences about growing up Chicano in low-income neighborhoods with gang activity and drug abuse. At Lyricist Lounge, he sees students of color, LGBTQ students, and women performing, sharing, and learning about experiences very different from their own.
"There are a lot of marginalized students on campus who don't always have the platform to speak about their identities, and there are a lot of students on campus who don't understand what it's like to be marginalized or disenfranchised," Calles said. "This is a great place to share and learn about those experiences."
He's also a fan of the Cultural Centers' popular Exploring series — in which students delve into the dynamics of power and privilege, discussing such implicit bias topics as whiteness, masculinity, socioeconomic class, and Christian dominance.
"Students get to think about their identity as it relates to religion, for example," Calles said. "Christianity tends to be male-dominated, so if you're a male Christian, you may not understand that you're coming off as someone who is patriarchal."
Microaggressions matter
USF hasn't figured everything out, to be sure. BSU President Tyler Jones '18 said that while there's been regular discussions with administrators and faculty, he feels progress has been too slow.
"We like being at USF and love the faculty and staff that we connect with and have built great relationships with," Jones said. "But we feel we need to push the envelope to get people to listen to us on another level. Our demands are nothing more and nothing less than a call for USF to act on what it preaches and live up to its claim of being a diverse community."
Sophomore English major Tinia Montford's experience illustrates what some students cope with. Montford '20, who is African American, came to USF in part because of its diversity — she, like Spears, the sociology major from Ohio, wanted to be surrounded by people of different backgrounds and to learn in a city that itself is diverse.
Yet there are instances that catch her off guard, including when she gets comments about her hair and students randomly touch it.
"That's very demeaning and makes you feel almost like you're not human in a way," she said. "I know my hair texture isn't similar to someone who's Caucasian, and I think people are curious. If someone genuinely asked me about my hair and what's different about taking care of it, I don't mind explaining. But touching my hair? I'm not a pet."
Then there was the time a study mate blurted out a stereotype as they listened to singer Mariah Carey while preparing for an exam. "The gist was, 'Why do all black people sing with soul?'" Montford explained. "I had to tell her, 'You know you're talking to someone who is black, right? We aren't all born with the gift of song. We aren't all like Mariah Carey and Beyoncé.'"
Image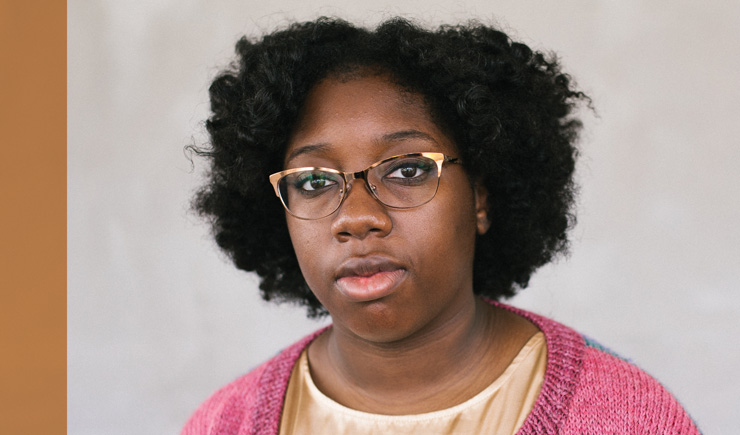 I really think there should be some type of mandatory class or seminar where we talk about navigating race."
Tinia Montford '20
Rather than malice, Montford chalks up her experiences to ignorance about different ethnicities and cultures. But microaggressions like these are still frustrating and demeaning.
"I really think there should be some type of mandatory class or seminar where we talk about navigating race," Montford said. "A lot of students come from areas where they never had to think about that. But this is a diverse world and you need to know how to communicate and not cross cultural lines that are offensive."
Committed to inclusion
Montford has a point. The university has responded to such suggestions by stepping up microaggressions training in student orientation and by establishing the Bias Education Resource Team to educate the campus community and support those who experience bias and harassment, said Julie Orio, vice provost of Student Life. And Student Life has partnered with faculty members like Ja'Nina Garrett Walker, assistant psychology professor, to develop a Black Student Orientation to welcome African Americans to USF, and also with Candice Harrison, associate professor of history, Pamela Balls-Organista, associate dean for social sciences, and Stephanie Sears, chair and associate professor of sociology, to create an African American residential learning community.
"Some people argue that diversity and inclusion efforts are tokenizing, or that they cater to students' sense of entitlement, in some cases even creating division instead of unity," said Wardell-Ghirarduzzi. "I disagree. I think that understanding students' identities, and how these identities are welcomed or not welcomed on our campus, is a critical aspect of equity and social justice work."
To that end, USF President Paul J. Fitzgerald, S.J., has initiated the African American Scholars Project to increase cultural engagement, support academic success and student leadership development, and create scholarships for USF's African American students.
Spears is an example of how students can learn to navigate race and culture — whether that's through trainings and workshops or by working alongside and supporting those from different backgrounds.
"I understand now how to appropriately ask people questions about their culture when I'm curious, and I'm more inclined to challenge myself to read articles or watch movies that would have been outside my old cultural comfort zone," Spears said.
One big advantage of living among and learning alongside such a diverse student body is that students can take what they learn into the wider world. Take Brian Tippens '97. Tippens, an information systems management graduate, saw diversity in gender, in ethnicities, and in thoughts and ideas in his classes at USF. Now Hewlett Packard Enterprise's chief diversity officer, Tippens said he finds USF's commitment to inclusion refreshing. Not only is it the right thing to do, he said, but such efforts, whether at universities or at companies, have real impacts.
"For us, it's a business driver," Tippens said. "We are a company driven by innovation, and innovation is driven by embracing different ideas from people of different backgrounds. It's not just the diversity — it's also the idea that all teams and ideas matter. Inclusion and diversity don't happen organically. I am a big advocate of inclusion, but one thing I always talk about is that it takes work."
It's a sentiment that Wardell-Ghirarduzzi shares. Campuses around the country are trying to figure out how to build that kind of inclusive environment. There's been progress, but change won't come overnight.
"At USF, we are fulfilling our Jesuit mission by paying close attention to the gaps that we know exist in our students' experiences, even while building equity and inclusion into all facets of the institution's DNA," she said.
For more on USF's diversity & inclusion efforts visit: