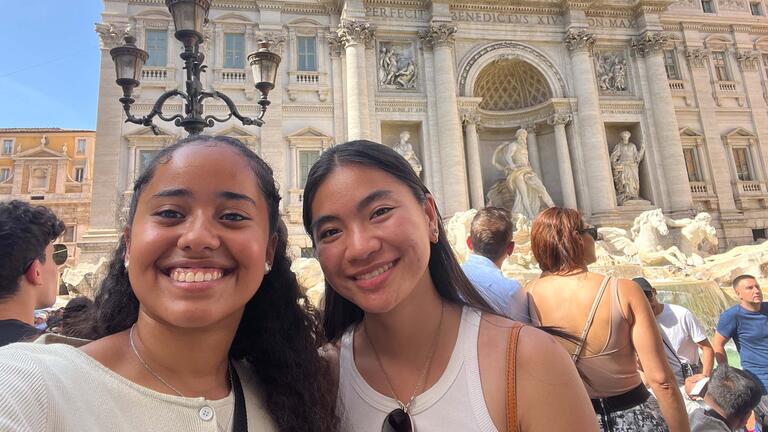 STUDY ABROAD
Diversity Resources
The University of San Francisco's Center for Global Education (CGE) is committed to supporting its diverse student population throughout their study abroad journey.
Diversity Statement
Our student-focused advising plays an integral role in our diversity and inclusion work. Study abroad staff can provide personal experiences, resources, and guidance for students to prepare for their study abroad experience. Historically, we acknowledge that study abroad has been too exclusive/inaccessible to students and has been a driver of inequity. Our efforts are actively working to address this. Our staff has worked alongside Diversity Abroad in various capacities through a Global Partnership, Diversity Abroad Conferences, and Participation on Task Forces. We can facilitate discussion about important topics, themes and perspectives which allow us to better advise our students from underrepresented groups. Resources can help students understand:
They belong in a study abroad program as much as any other student
The role that study abroad plays in shaping students' personal growth and identity as sometimes students' identities change while they study abroad
How to make study abroad possible!
We encourage students to inform their study abroad advisor about their identities as; each of our advisors is an ally to diversity, equity, and inclusion. We will assist in finding a study abroad program that best fits a student's needs, dreams, and goals. CGE is committed to working with study abroad host universities, partners, and programs that share our values when it comes to access, diversity, equity, and inclusion, and how that factors into our student advising and experience.