Edwin Carmona-Cruz '15
Community Engagement Director, California Collaborative for Immigrant Justice
Image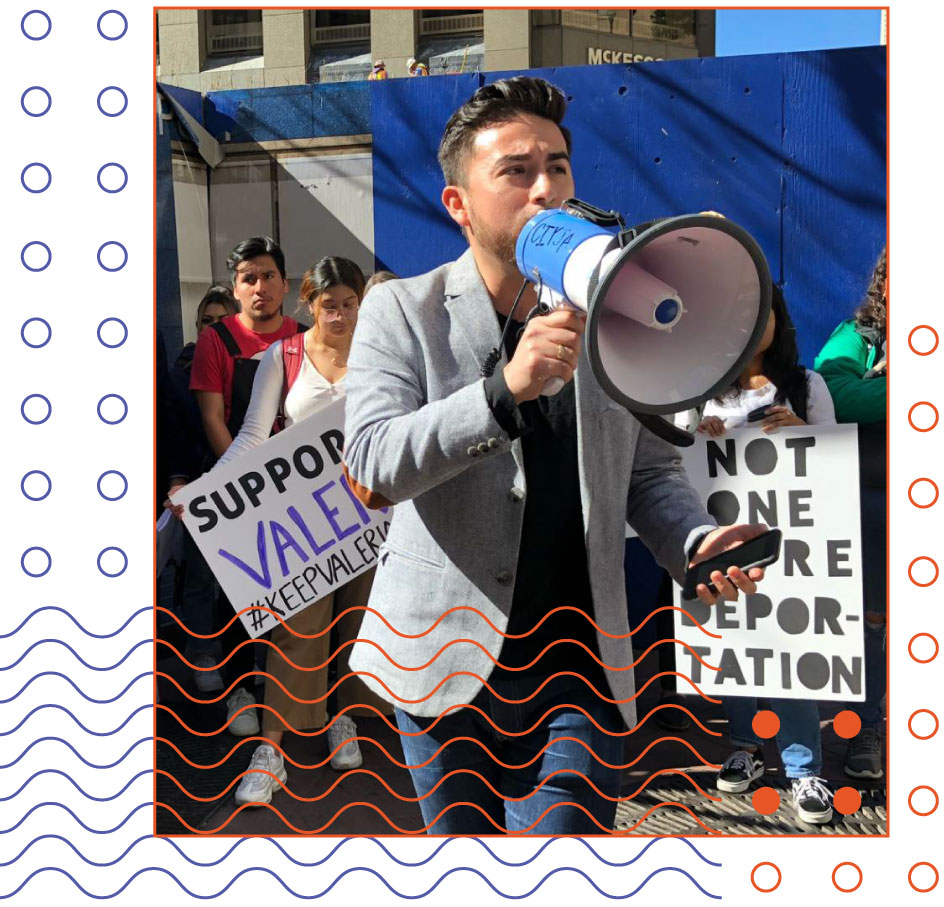 When the Immigration and Customs Enforcement agents raid a community of undocumented immigrants, Edwin Carmona-Cruz knows what to do.
"Power, not panic," he says.
Carmona-Cruz helps immigrants to know their rights and their legal remedies if they are arrested.
"The first hour of a raid is critical," he says. He works with 22 rapid-response networks across the state. They send volunteer legal observers to report on any constitutional violations that may occur, "and we send attorneys to processing centers to support detainees and give them legal advice at no charge."
Carmona-Cruz also reaches out to workplaces, schools, congregations, parent groups, and neighborhood groups to educate undocumented immigrants and allies before raids take place.
"If a raid happens, these are the steps you can take. This is the number you can call," he says. "We don't want our communities to live in constant fear and to stop accessing services or stop going to school for fear of a raid. We want them to live their lives."
The definition of immigrant — and the definition of illegal — is always determined not by what is fair but by who is in power."
Carmona-Cruz, who calls himself "a first-generation Latinx from hardworking immigrant parents," says he learned love and compassion from his mother and learned about inequities in the immigration, education, and economic systems from USF as an international studies major.
When a raid occurs, Carmona-Cruz speaks to the media. He gives partner organizations information to share with their communities. And he sends updates to elected officials at all levels of government who advocate for immigrant rights.
"Immigrants are human beings," says Carmona-Cruz. "There was a time when Irish immigrants weren't welcome as citizens. The same goes for Chinese immigrants. The definition of immigrant — and the definition of illegal — is always determined not by what is fair but by who is in power."