Diana Guardado '15
Production Coordinator, Pixar Animation Studios
Image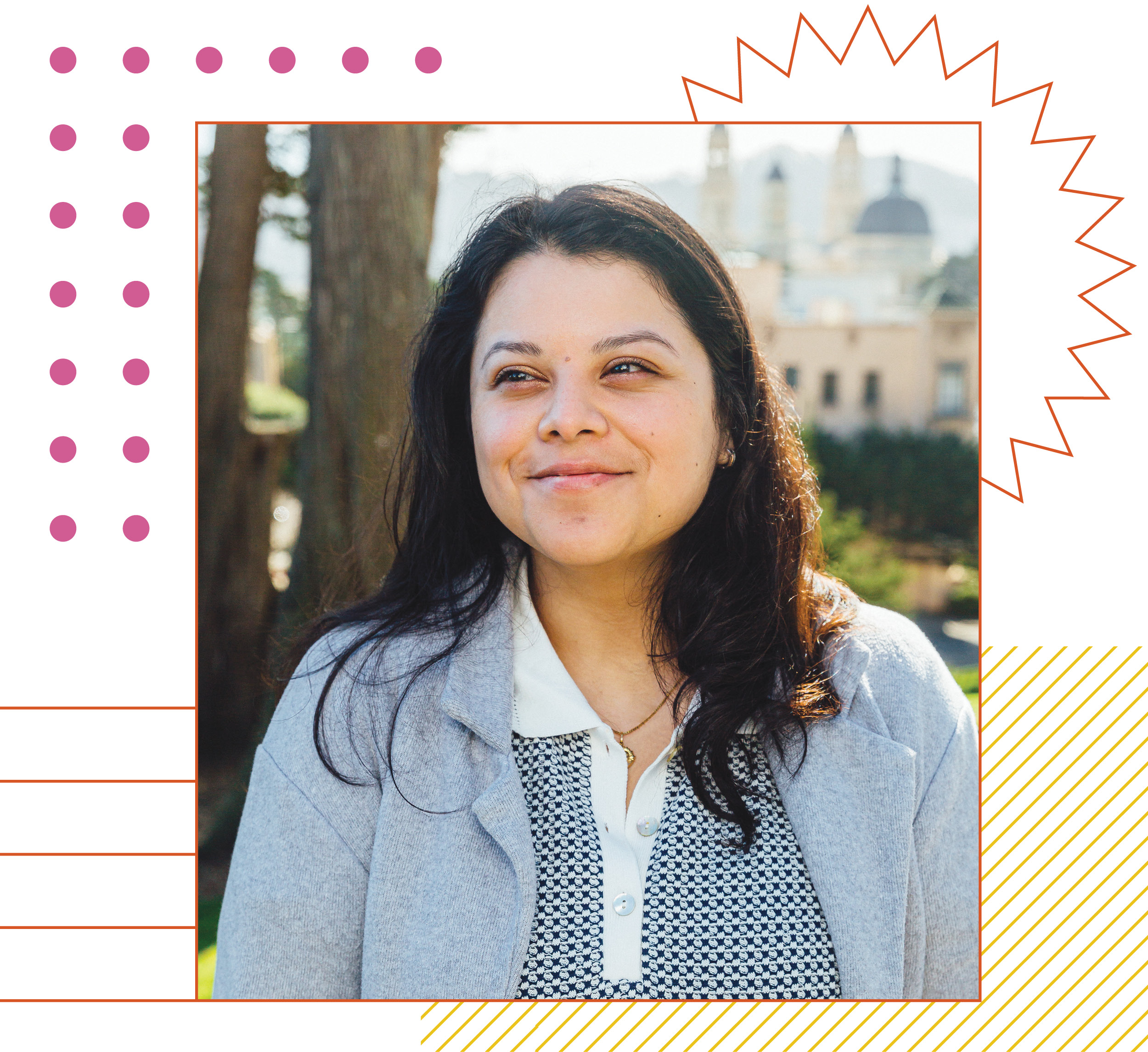 Diana Guardado makes magic for a living. A production coordinator at Pixar, she's worked on films including Coco, Incredibles 2, and Soul. And now, in a side project, she's co-producing a short animated film called Washed.
Image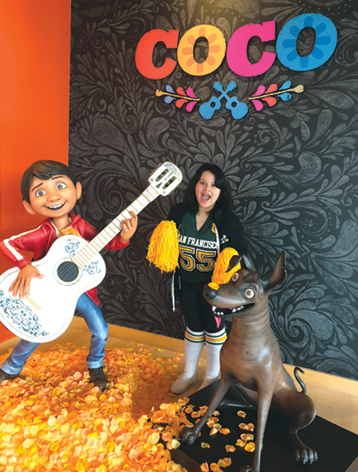 "During the day, I work on feature films," says Guardado. She maintains Pixar's production schedules. "It's fun because nothing is set in stone. I look at the calendar every morning and I fix it if there's any changes from late at night or other shifts to the schedule because the director has to cancel a meeting or whatever. It's fun to jump around in the pipeline of the movie and keep it going."
As for the short film called Washed, her "small but mighty team" works on it after hours and on weekends, she says. "It's about a Mexican American girl who returns to this childhood home of hers where there's something a little off, and she's trying to find pieces of herself."
As co-producer of Washed, Guardado has a hand in everything. "Sound and music and post-production — we run the show along with the directors," she says.
At the Career Services Center in my senior year when I saw an internship at Pixar, I went for it."
Guardado says that when she started out at USF, Pixar was just a dream. "I mean, I grew up with Toy Story, but my dad wanted me to study business because business is steady. But then I learned about the media studies major, and I did media studies with a minor in business. I love the combination of art and technology and business. I love it at Pixar where you get this product that inspires people, and you can tell stories and share important messages. So, at the Career Services Center in my senior year when I saw an internship at Pixar, I went for it."