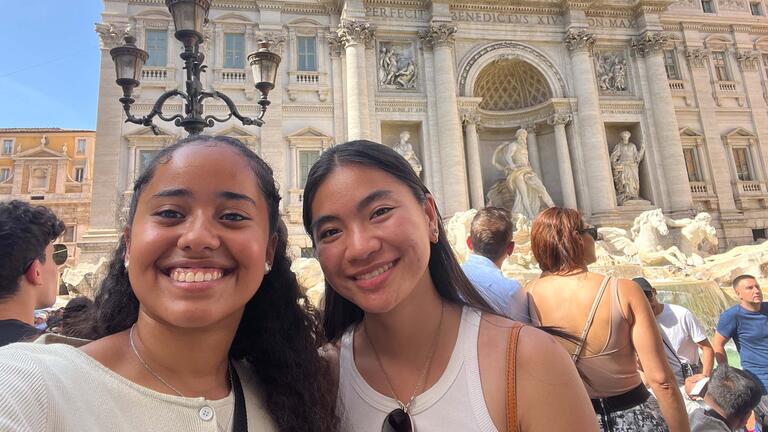 STUDY ABROAD
Why Study Abroad
Academic Credit
Receive USF or transfer academic credit toward graduation. Fulfill major, minor, core, language, or elective requirements overseas. USF has partnerships with over 100 universities worldwide. Receive USF aid & USF credit with a sponsored program, or receive transfer credit through a third-party study abroad organization.
Language Acquisition
There is no better or more effective way to learn a language than to be immersed in a country that speaks that language. Learn Japanese in Japan, Arabic in Morocco, or German in Germany. Additionally, many companies worldwide favor candidates fluent in a second language.
First-Hand Work Experience
Study abroad provides an opportunity to discover new strengths and skills, surmount new challenges, and solve new problems. You will encounter unfamiliar situations and learn to adapt and respond in effective and efficient ways.
Resume Building
Enhance your resume and jump-start your career. You'll become an impressive asset in today's global marketplace. International experience is ranked high among many employers as a critical asset for prospective employees. Study abroad shows that you are resourceful, adventurous, internationally minded, and diverse.
Independent Travel
Study abroad provides the opportunity to travel. Weekends and academic breaks allow you to venture out and explore your surroundings. Because studying abroad often puts you on a different continent, you are much closer to places you might otherwise not have had the opportunity to visit.
Gain a New Perspective
Studying abroad helps you see the world from a completely different viewpoint. Experience a new culture, a new way of life. Whether you go to Nicaragua or New Zealand, you'll learn to recognize and appreciate how language and culture determine values and behaviors.
Personal Development
Develop new skills, a greater self-confidence, independence, and self-reliance. Learn to adapt to different situations and effectively manage time. Become a more open minded and educated individual.
Connect, Share, Grow
There are many opportunities to expand upon your study abroad experience and connect with the San Francisco and international community. Attend a global potluck with the International Student Association or World Affairs Council, find a language conversation partner with USF's Conversation Partner Program or Langauge MeetUp San Francisco, volunteer overseas during Spring Break with University Ministry. Simply ask us to connect you!