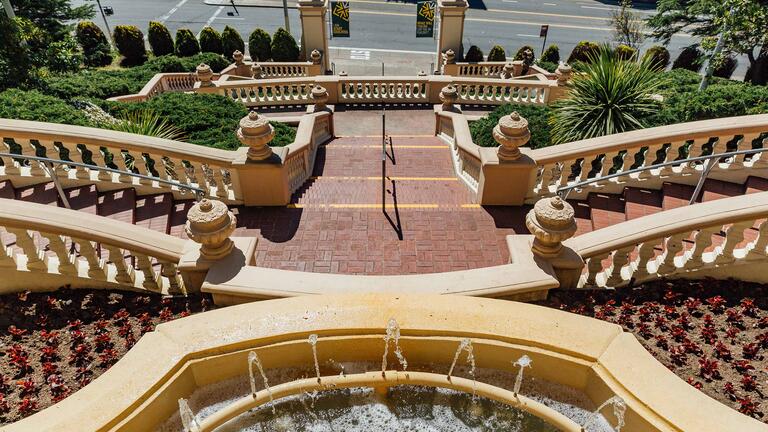 WHO WE ARE
Senior Vice Provost of Curricular Innovation, Inclusive Excellence, and Institutional Research
Image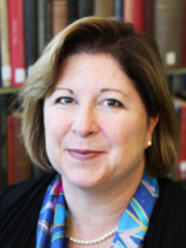 Shirley McGuire, Ph.D., M.A.
Senior Vice Provost of Curricular Innovation, Inclusive Excellence, and Institutional Research | Professor of Psychology | University of San Francisco
Shirley McGuire is Senior Vice Provost of Curricular Innovation, Inclusive Excellence, and Institutional Research, Professor of Psychology, and the Accreditation Liaison Officer (ALO) at the University of San Francisco. She supports university initiatives to enhance academic excellence. Dr. McGuire is responsible for university accreditation, curricular development and assessment, global education, contracts and grants, and IRBPHS. She also oversees The Tracy Seeley Center for Teaching Excellence (CTE) and the Center for Research, Artistic, and Scholarly Excellence (CRASE).
Dr. McGuire's research involves using a biocontextual approach to examine nature of children's sibling relationships and the heritability of personality development and family experiences during middle childhood and adolescence. She is the Principal Investigator of the Twins, Adoptees, Peers, and Siblings (TAPS) study, a NIMH-funded research project focusing on sibling socialization effects in school-aged children. Dr. McGuire has over 100 publications and presentations, and her research has appeared in international recognized journals, such as American Psychologist, Psychological Science, Child Development Perspectives, Child Development, Developmental Psychology, Journal of Child Psychology and Psychiatry, Journal of Abnormal Psychology, Personality and Social Psychology, Development & Psychopathology, Social Development, and Personality and Individual Differences. She has served as a grant reviewer for National Science Foundation (NSF), National Institutes of Health (US), and the Economic & Social Research Council (UK) and on the Editorial Board of the British Journal of Developmental Psychology and the Journal of Abnormal Child Psychology. She is an ad-hoc reviewer for over 15 research journals in her field and has served on review panels for both the Society for Research in Child Development and the Society for Research on Adolescence conferences. Dr. McGuire has been interviewed about children's social development by newspapers, magazines, and online forums, including USAToday and NetFamily.org. She has mentored over 50 undergraduate research assistants with many accepted into prestigious graduate programs in universities such as Carnegie Mellon University, UC-Berkeley, USC, University of Washington, University of Minnesota, and The Pennsylvania State University.
Prior to her appointment in July 2015, she was Associate Dean For Faculty Development and Academic Effectiveness in the College of Arts and Sciences, where she co-chaired the College Curriculum Committee, Core Advisory Committee, and the Dean's Scholars Committee. As a faculty member, she was Founder and President of the USF LGBTQ Caucus, Director of Honors in Psychology and Child and Youth Studies programs, and Chair of the Sustainable Benefits Task Force. She served on the Advisory Board of The Joan and Ralph Lane Center for Catholic Social Thought and the Ignatian Tradition.
Dr. McGuire earned her Ph.D. in Human Development and Family Studies from The Pennsylvania State University. She holds an M.A. in Experimental Psychology from Western Carolina University, where she is a Distinguished Alumni, and a B.A. in Psychology from Queens University. Dr. McGuire was an Assistant Professor of Psychology at the University of California, San Diego before joining the faculty at USF in 2001.
The Senior Vice Provost of Curricular Innovation, Inclusive Excellence, and Institutional Research oversees:
Educational Effectiveness
Research
The University of San Francisco is
accredited

by the Western Association of Schools and Colleges Senior College and University Commission (WSCUC).