Once Upon a Time: Jamil Hellu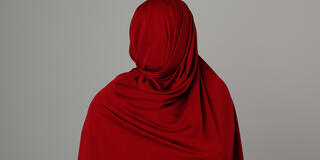 Sept. 6 – Oct. 23, 2016
On view in Thacher Gallery through October 23 are a collection of arresting photographs, screen prints, and videos by San Francisco-based artist Jamil Hellu. The artist's work explores the complex intersection of Arab and queer identity, themes especially relevant in this time of violence and war in the Middle East.
Drawn from seemingly disparate realms of cultural representation, language acquisition, and the artist's Syrian roots, these works startle and amuse as they reveal elements of Hellu's unique narrative. By presenting the familiar art of self-portraiture in unexpected, often shape-shifting formats, Hellu invites us to grapple with what kinds of visual cues form our perceptions of others even as he reminds us that identity is deeply individual.
Meet the Artist
Hellu currently teaches photography at Stanford University where he received his M.F.A. in art practice in 2010. He was awarded the 2015-2016 Kala Art Institute Fellowship in Berkeley and was selected for the Artist-in-Residence Program at Recology San Francisco in 2014.
Presented in collaboration with USF's Cultural Centers, Queer Alliance, the Office of Anti-Racism, Diversity, Equity & Inclusion (ADEI), Center for Research, Artistic, and Scholarly Excellence (CRASE), Critical Diversity Studies, Classical Choral Ensembles and the Department of Performing Arts and Social Justice.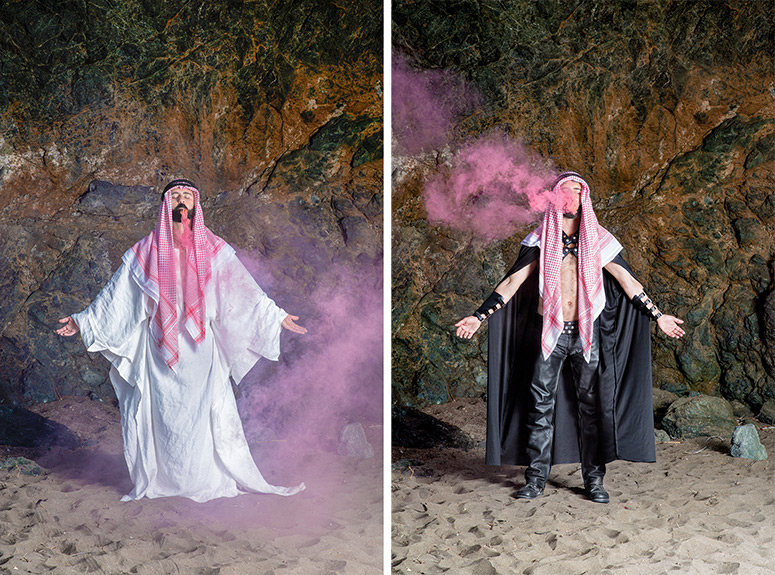 "My father's family is from Syria, originally from a town in the northwest called Mashta al-Helu, from which I bear my last name. This body of work was first conceived after I saw news footage of blindfolded Syrian men being tossed off high buildings by ISIS because of their perceived sexual orientation. Looking for ways to voice my despair over violence and homophobia in the Middle East, I started to produce works claiming my own Arab roots. What does it mean to negotiate my Syrian ancestry as a gay man in such a conflict-ridden world? My recent works bring the friction between Syrian heritage and queer identity into focus, investigating the conflicts that emerge at the intersection of Middle-Eastern roots and queerness."