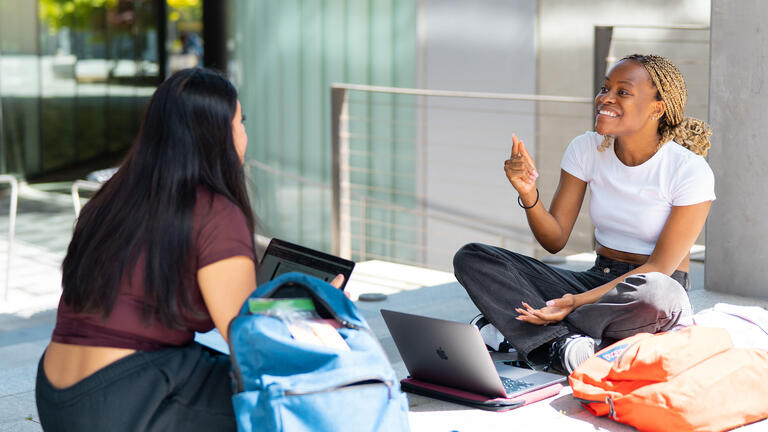 Critical Diversity Studies, BA
Analyze the historical and contemporary social constructions of race, ethnicity, class, gender, sexuality, citizenship, and religion. Raise difficult questions and offer big ideas to shape a more just future.
Prepare to work in diverse contexts including human resources, education, social work, nonprofit and for-profit management, policy research and implementation, the law, and civic administration.
Learn from faculty members who promote activism and social justice in and out of the classroom.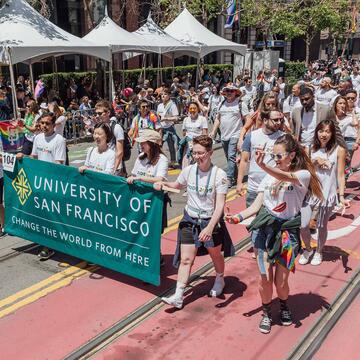 Choose a Concentration
You may focus in the following areas:
African American Studies
Asian Pacific American Studies
Chicanx/Latinx Studies
Gender and Sexualities Studies
Comparative Diversity Studies
Learn by Doing
Through our relationship with the McCarthy Center for Public Service and Common Good, the InterCultural Center, the Gender and Sexuality Center, and other affiliated programs and organizations, you have the opportunity to intern, volunteer, and enact social change.
Attend the Critical Diversity Studies
Forum
This annual university-wide event brings together artists, activists, scholars, and community leaders to engage in dialogue with the USF community.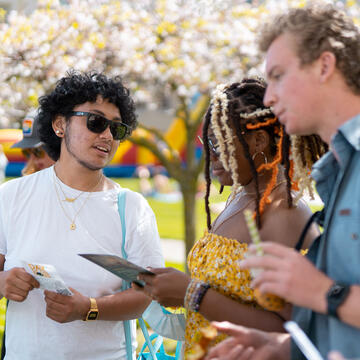 Improve the World

From Here
Critical Diversity Studies, BA
Christina Garcia Lopez, Program Director
2130 Fulton St.
San Francisco, CA 94117-1080
Hours
Mon-Fri: 8:30 a.m.–5 p.m.