Global Perspective
Visiting Scholar Describes the Fall of Democracy in Afghanistan
He witnessed the Taliban takeover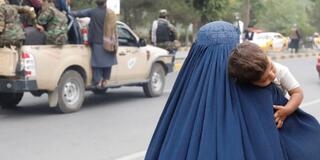 Mohammed Amin Mamnoon, a USF School of Law visiting scholar from Afghanistan, spoke to 25 students, faculty, and staff members March 28 and described the downfall of democracy in Afghanistan in August 2021.
Mamnoon managed to leave the country after the government collapsed and he joined USF in January.
"The situation in Afghanistan is growing worse and worse," he said.
The military takeover of the country by the Taliban has resulted in a ban on education and employment for girls and women, intimidation of human rights defenders and journalists, and persecution of former government staff.
Image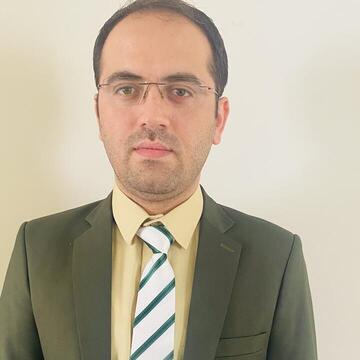 Mamnoon was a senior legal specialist in the office of the president of Afghanistan, working on policies related to private investment in the country. He is an expert on juvenile justice and international human rights law. He has researched and written on women's rights and juvenile rights, among other subjects.
Amy Flynn, associate dean of academic affairs for the USF School of Law, said several faculty members suggested USF host an Afghan scholar, as some other universities have. The Jesuit Foundation, established by a gift from the USF Jesuit Community, supported Mamnoon's visit, along with an anonymous donor, Flynn said.
Mamnoon explained the history of attempts to build a democracy in Afghanistan over the past 60 years, efforts that ended with infighting and a lack of oversight of power. The Afghan people welcomed democracy, he said, but democracy there had its flaws.
"This was a legitimate, real people's movement," he said. The people wanted peace and security, he said.
But human rights issues continued, even under the most recent democratic government, Mamnoon said. Government corruption and the lack of open elections contributed to the fall of Afghanistan's government 19 months ago.
Now, the Afghan economy has collapsed and there are food shortages, he said. The situation is dire for children and women, he said, because there is no government protection for them.
At the end of his presentation, Mamnoon included a photo of his daughter, Mahya, whom he called "my hope for Afghanistan."
He and his family are living in the Bay Area, and he plans to write about human rights concerns in Afghanistan.
"I don't lose hope for my country," Mamnoon said. "I expect one day to be able to return to my country and for higher education for my girl."