Passion for Justice
USF Named to President's Service Honor Roll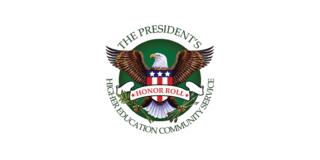 The University of San Francisco has been named to the 2010 President's Higher Education Community Service Honor Roll for the fifth consecutive year.
Announced by the Corporation for National and Community Service, the service honor roll is considered the highest recognition by the federal government for community service at institutions of higher education. USF is one of 600 colleges and universities recognized for faculty, staff, and student engagement as well as investment in service at the local, national, and international levels.
USF students participated in 392,893 hours of community service in 2010, including serving 400,000 meals to San Francisco's poor through various non-profit organizations. Additionally, law students participated in 24,000 hours of service through USF's Center for Law and Global Justice.
"USF's repeated presence on the President's honor roll for service shows that the commitment to service is woven into the fabric of our campus culture," said USF President Stephen A. Privett, S.J. Honor roll status is awarded based on an institution's incentives for service, percentage of student participation in service activities, and the extent to which the school offers academic service-learning courses.
USF emphasizes service in every facet of its community. Among the many examples are University Ministry's weekly service opportunities through Project Open Hand, and the Society of St. Vincent De Paul, and the USF Leo T. McCarthy Center for Public Service and the Common Good's local service-learning classes and global service-learning programs in Uganda, Bolivia, and Peru.
In addition, May marked the 10th anniversary of USF's involvement with the Tenderloin Technology Lab at the St. Anthony Foundation in the Tenderloin district of San Francisco. The project involves technical support and computer donations from USF to help bridge the digital divide for underprivileged residents.
Know someone with a powerful USF story? Let us know! usfnews@usfca.edu | Twitter @usfca