Research
Center Welcomes New Kiriyama Fellow for AY 2016-17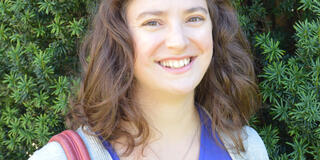 Lesley R. Turnbull is Kiriyama Fellow at the Center for Asia Pacific Studies at USF. She received her Ph.D. and M.A. from Cornell University, and her B.A. from the University of Texas, Austin.
Turnbull specializes in political and historical anthropology, the anthropology of China, and Islam in Asian contexts. She is currently completing a book manuscript, tentatively titled Islamic 'Authenticity' on China's Peripheries, that focuses on how Hui-Muslims in Yunnan Province have negotiated the changes that have occurred there since China's economic reforms and "opening up," and specifically investigates the ways in which imagined connections with the transnational Umma work on the local level. By attending to the ways in which Islam is uniquely localized in Yunnan, Turnbull's research destabilizes both "Islam" and "China" as totalizing, monolithic forces that, whether through orthodox religious authority or though governmental disciplinary techniques, impose identities and practices on the peoples who participate in those worlds.

Turnbull has spent more than five years in China, teaching and conducting ethnographic and textual research. Her dissertation research in Yunnan was funded by a Fulbright-Hays DDRA fellowship.