Passion for Justice
Addressing Sexual Assault on College Campuses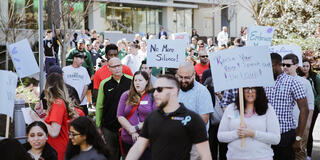 April was Sexual Assault Awareness Month. USF has, over the past several years, been carefully building a multi-pronged approach to address the problem of sexual assault on college campuses.
We were the first in the country to implement an online system for reporting college sexual assaults (introducing Callisto in 2015). We offer Yoga as Healing programs (focused on using trauma-informed yoga to help survivors heal) each semester. We require that all students participate in "Think About It," a program designed to reduce risky behavior and prevent on-campus sexual assault, and we encourage all students to familiarize themselves with the Gender & Sexuality Center, which promotes self-discovery and welcomes all sexual identities. We participate in Denim Day and the Clothesline projects, and we encourage our students to do the same.
We do all of this, and more that you'll read about below. But it won't be doing enough until sexual assault on our campus becomes a thing of the past, and we are committed to achieving that goal. Please read more about how you can join us.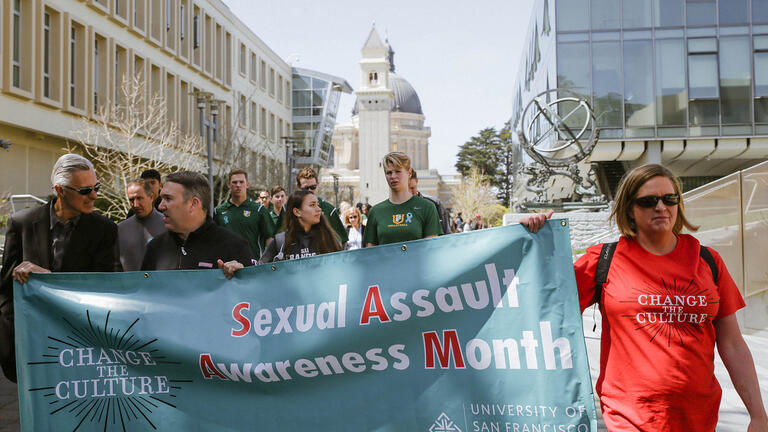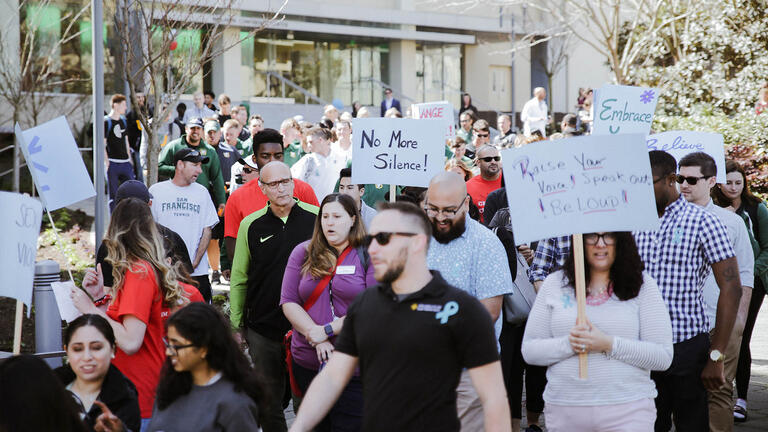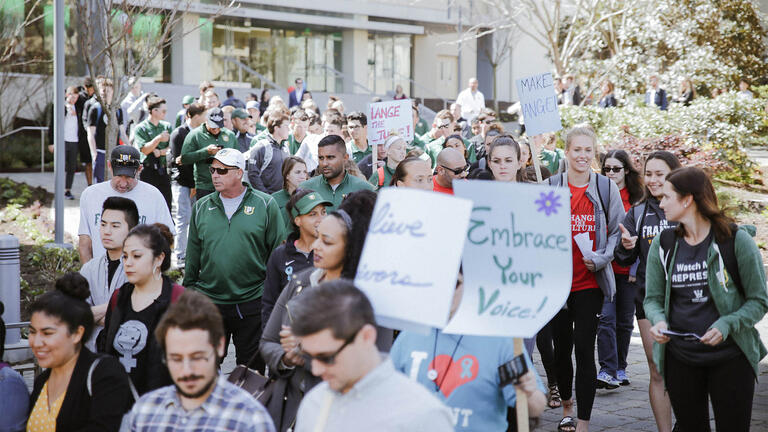 Voices in Motion: USFers kicked off Sexual Assault Awareness Month and National Day of Action with a rally and march around lower campus.
Members of the USF community march and hold signs at the Voices in Motion Rally.
Members of the USF community marching and holding signs at the Voices in Motion Rally.