Passion for Justice
200 Volunteer For Service Day
USFers clean beaches, build trails, construct homes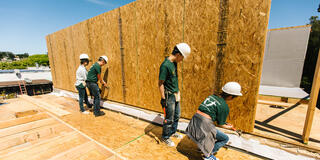 About 200 USFers pitched in to help make San Francisco a better city for April Action, the university's volunteer day. 
On April 16, students, alumni, faculty, staff, and friends volunteered to trim trails at Buena Vista Park and Alamo Square with the San Francisco Recreation and Park department, fix paths at Mount Sutro with nonprofit Sutro Stewards, build houses in Oceanview with Habitat for Humanity, and clean up Ocean Beach, among other activities — many of which were environmentally themed. 
Alumni volunteer Clinton Lee '14 helped maintain and weed an urban garden at San Francisco Community Alternative School with Education Outside, a nonprofit that teaches public school children about the outdoors. 
Tremendous impact
"It is great to see how Education Outside helps engage the next generation about sustainability issues with this outdoor learning program," Lee says. "With the work that my April Action team did this weekend, it shows how the power of dedicating a few hours out of our day could easily translate to creating a tremendous impact into the enrichment of the students at San Francisco Community alternative school."
April Action is organized by University Ministry, and is one of two service days it organizes each year. The other is October Outreach. Last October USFers lent a hand to nonprofits like Meals on Wheels, which brings food to the elderly and homebound, and the St. Vincent De Paul Center, which runs a homeless shelter.
Know someone with a powerful USF story? Let us know! usfnews@usfca.edu | Twitter @usfcanews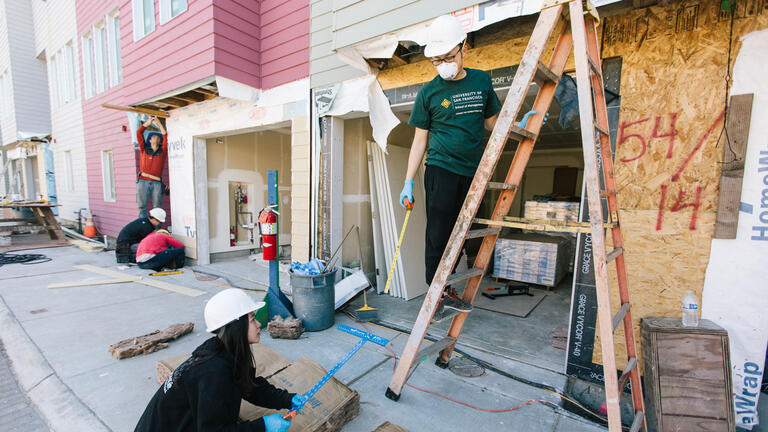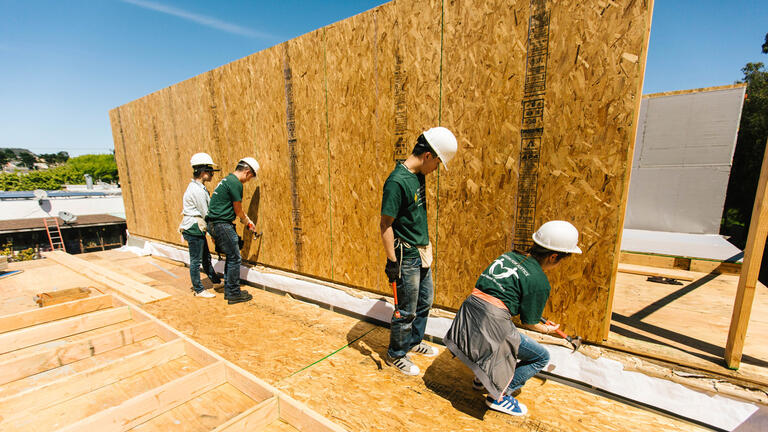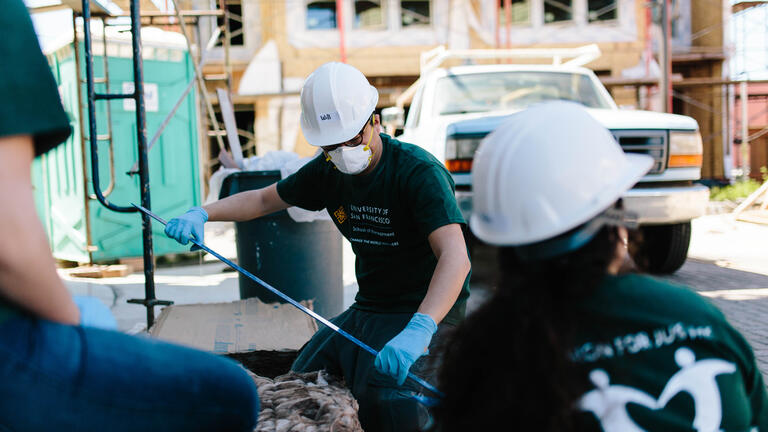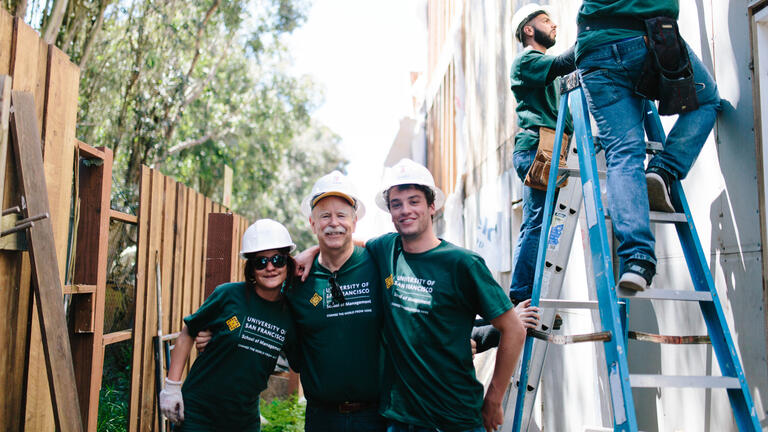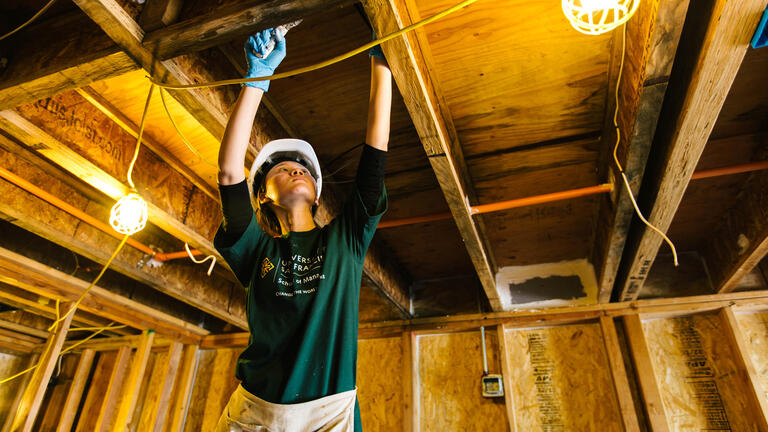 Students volunteer with Habitat for Humanity in Oceanview
Students volunteer with Habitat for Humanity in Oceanview
Students volunteer with Habitat for Humanity in Oceanview
Students volunteer with Habitat for Humanity in Oceanview
Students volunteer with Habitat for Humanity in Oceanview