University of San Francisco MBA Students Found Clearspace, The Digital Resume Platform
Image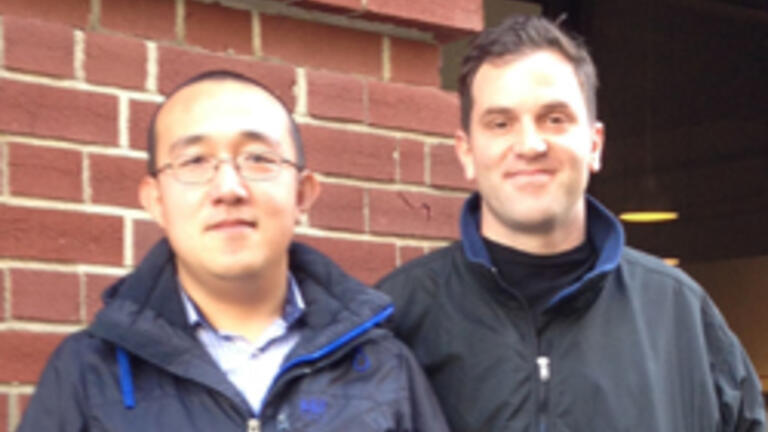 University of San Francisco Master of Business Administration students, Michael Appezzato '14, and Jing Zhang '13, are the co-founders of Clearspace, the platform for building a digital resume. In 2011, they were placed in the same cohort in USF's Full-Time MBA program, which served as the foundation of their friendship and eventual partnership to form an already successful startup.
Sparked by their own search for employment, they saw the job application process as unnecessarily complicated. They realized resume technology had not changed in over a decade. There were no tools available for job seekers to create digital resumes that could be read in data form or as a comprised whole document, rather than highlighting keywords. That's how the idea for Clearspace came to fruition. Clearspace enables neatly-organized online resumes in an easily accessible digital format
Moving the resume into the digital present, this innovative duo has created a tool designed with students in mind as it is meant to ease them into the job application process. Zhang and Appezzato believe in providing job seekers with the best possible resume, increasing their chances of landing that dream job.
Built on a user-friendly interface, Clearspace automatically formats resumes for a more aesthetic appeal. It also acts as a hub for collaboration and guidance during the resume-writing process. Finally, it produces resumes in a modern computer readability form that lives in the cloud, allowing accessibility from anywhere.
"I personally wanted to help people," said Zhang. "I tried to focus on the human side of job applications and how to improve the process. The issue was in the infrastructure of how resumes were reviewed, therefore there was no promise of getting hired."
During their research phase, Appezzato and Zhang quickly became aware that there is an international need for streamlined English resumes, particularly since many students want to apply to international companies. In fact, almost all international businesses use English as their official language. Clearspace launched domestically in February 2014, and has built the infrastructure to initiate the service in China within the next few months.
"Since day one, we'd been thinking about building a company from a global standpoint," said Appezzato. "We wanted to build something that came from both of us. We didn't want to build something just for the American audience. We wanted to build a product with a broad market."
Zhang explained, "One thing we learned about the business environment in San Francisco is that people dedicate their energy to a very specific domain and then expand upon it globally. USF is so diverse, and it has to be, considering its location. Coming from China, I look around and I see different skin colors, different backgrounds, and different cultures, but I strive for harmony. I want to learn new things, I want to learn how to make this world a better place, and I want to provide a product that can help people all over the world."
"At the base of this business is our friendship," Appezzato said as he looked over at Zhang, who is originally from China. "Building a startup is really about teamwork," Zhang said. "We've benefited from the difference of our backgrounds and it's even more of an advantage that we communicate well and collaborate effectively. The diversity and the benefit of being international is the spirit of this city and this School."
Zhang glanced at his business partner and said, "We are doing it. We're changing the world from here. I am so happy to say this idea started at USF."