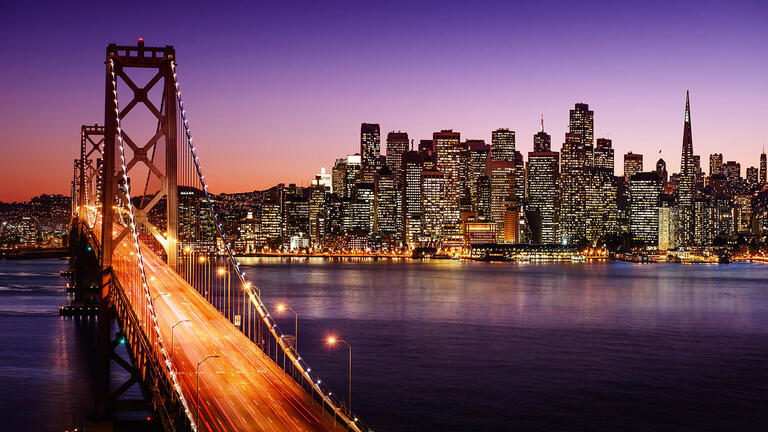 MASAGUNG GRADUATE SCHOOL OF MANAGEMENT
MBA Programs
With four different programs to fit your life and your career, the University of San Francisco MBA experience primes you to take on the world — from the center of innovation. Welcome to our neighborhood.
US News & World Report
National MBA Discipline Rankings

, 2022
21st
for Business Analytics MBA
Whether you're looking for flexibility or an accelerated degree experience, the USF MBA provides the intimate classroom experiences and expansive networking opportunities that empower you to succeed.
Concentrations
Full-Time and Part-time MBA offers concentrations in business analytics, entrepreneurship, finance, and marketing.
Executive MBA offers the lockstep program with electives in spring semesters.
Global Learning Opportunities
Students have studied in various places, including London, Barcelona, Dubai, Shanghai, Santiago, and other locations.
MBA Dual Degree Programs
Pursue the dual degree program that fits your life, career and aspirations. Gain the managerial expertise that will help you achieve your professional goals, while you immerse yourself in the graduate discipline that inspires you.
Unparalleled Access

to the SF Bay Area
The USF MBA experience is built on, and enriched by, the cultural, intellectual, and technological resources of the San Francisco Bay Area. You'll advance your career in business with hands-on learning just steps from some of the world's most groundbreaking companies, organizations, and institutions.
Whether it's Google, the Federal Reserve, Salesforce, Kiva.org, Cisco, Lyft, or Amazon, our neighbors are a vital component of the School of Management's downtown San Francisco classroom.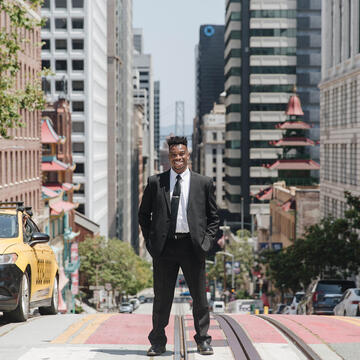 People Shape the
USF Experience
With many of our 40,000+ alumni serving in key roles in local industries, you will have access to the best the Bay Area has to offer. Our faculty shares industry and academic experience, and provides personalized instruction.
MBA students from diverse backgrounds form the unique USF student community, with a great range of perspectives, experiences, and traditions that are essential components of a globally-focused business education. Students will get the chance to work closely on team projects with industry professionals, student colleagues, and expert faculty.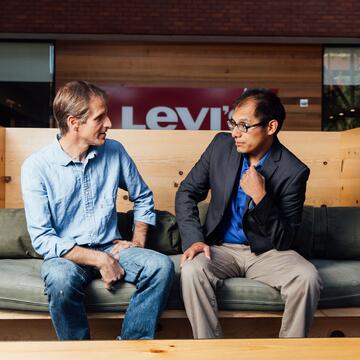 June 7, 2023 5:30PM - 6:30PM
Online Downtown Campus
June 26, 2023 5:30PM - 6:30PM
Online Downtown Campus