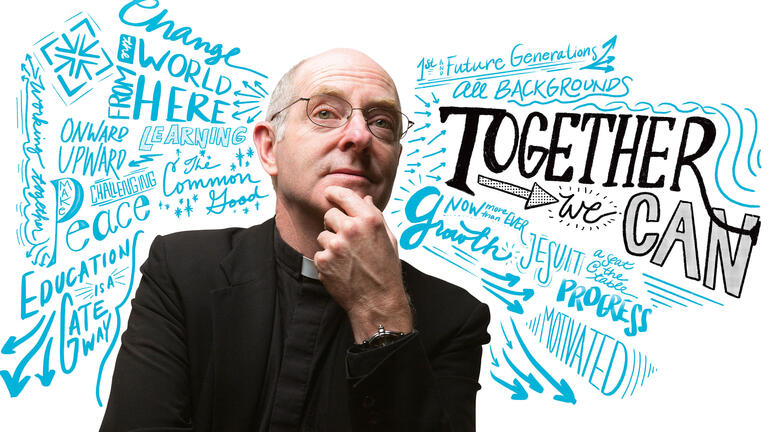 Equipped to Lead and Succeed
Together We Can
He is the son of factory workers, the middle child among five children, the first in his family to attend and graduate from college.
USF President Paul J. Fitzgerald, S.J., knows firsthand the benefits of higher education. "Education was a gateway to working with your mind rather than with your back, which is what my parents did," he says.
Today, this Jesuit-trained scholar and educator is leading USF in a $300 million campaign — Changing the World From Here: Campaign for the University of San Francisco.
"This campaign will make a USF education available to bright students, motivated students, gifted students from all socioeconomic backgrounds," he says.
"They will go on to be successful," he says, "but it's not so much about what they amass, but what they create. How much good they create is important. How much peace they create is important."
That kind of success is also part of his family's story, Fr. Fitzgerald says.
Eight years after he graduated, his mother went to college and earned undergraduate and graduate degrees. She became a special education teacher.
Image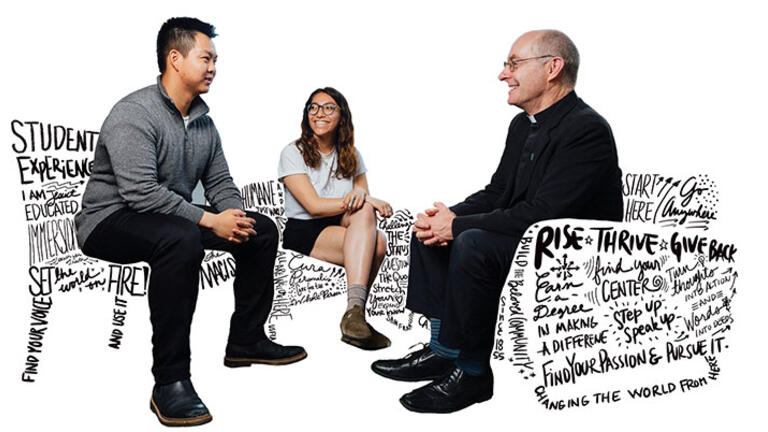 Fr. Fitzgerald sees that commitment to the common good in USF's alumni. Together, he says, we can steward USF for future generations — protecting the university's commitment to higher education and preparing new generations to change the world.
"There's power in what a large group working together can accomplish, regardless of the size of each person's contribution," Fr. Fitzgerald says. "All of us together make up one USF family, so the participation of all will make this the most successful campaign in the history of USF."