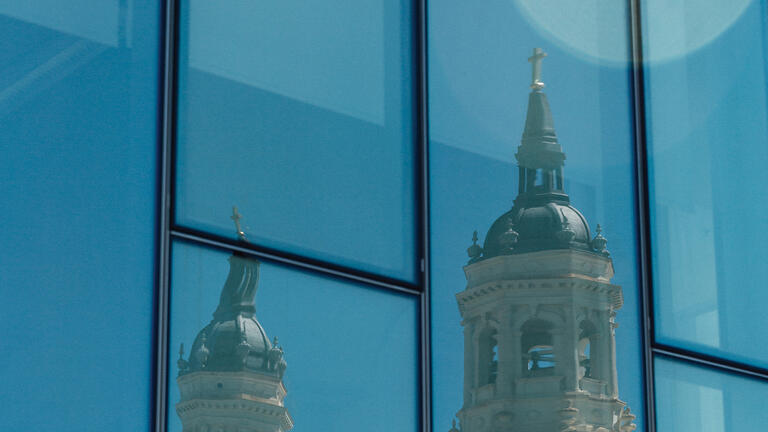 Management for the Common Good
In the MBA program at USF, students learn the Jesuit way to do business
The CEO of FTX loses $8 billion of his customers' investments. The CEO of Twitter fires half the workforce and then stops paying office rent. Executives at Amazon prod employees to work nights and weekends or else be placed on a "performance improvement plan."
These executives are "a symptom of late-stage capitalism," says Richard Stackman, professor of change and leadership in the School of Management. "They're the end of an era — so I hope."
Stackman is speaking about the era of Milton Friedman. The Nobel Prize-winning economist argued that the sole responsibility of a company is to increase profits. For 60 years his doctrine has held sway in most boardrooms and business schools.  
But the tide is turning. Business leaders like Warren Buffett and Yvon Chouinard are challenging Milton Friedman's profit motive. And USF management professors Richard Stackman and Kimberly Rae Connor are teaching in 2023 what St. Ignatius of Loyola wrote in 1524.
Enter Ignatius, Business Leader
Ignatius of Loyola was a Spanish aristocrat and soldier who went on to found the Society of Jesus, known as the Jesuits. At the Battle of Pamplona in 1521, he was hit by a cannonball and almost died. During his convalescence, he underwent a spiritual conversion and then wrote a handbook that became known as the Spiritual Exercises.
"The spiritual exercises are a journey," says Kimberly Rae Connor, professor of ethics in the School of Management. "They walk you through meditations, prayers, and practices that help you deepen your relationship with God or with the good. They help you discern what matters most in your life — and which actions matter most." 
In a course of study called the Management Exercises, Connor and Stackman teach the spiritual exercises, adapted for business, to MBA students at USF. In this course the students ponder questions such as Who are my role models? and What makes me happy? and What is my purpose? And in four semesters, they walk through four steps:
1. Self
How shall I lead myself?
Self-Awareness—Understand my strengths, weaknesses, values, and worldview.
Synchronicity—Is my decision true to my deepest values and principles?
Discernment—A process for making choices often not between good and evil, but between several actions that are potentially good. Discernment helps one to find the greater good.
2. Others
How shall I accompany my stakeholders?
Love—Engage others with a positive, compassionate attitude.
Solidarity—Is my decision empowering others and promoting leadership development in my organization?
Cura Personalis—From the Latin for "care for the whole person," this attitude encourages one to establish personal relationships with respect for the dignity of each individual.
3. Organization
How shall I contribute to our cultures?
Ingenuity—Innovate and adapt to embrace a changing world.
Subsidiarity—Is my decision empowering others and promoting leadership development in my organization?
Cura Apostolica—This counterpart to cura personalis is concerned with the care for an organization or community.
4. Society
How shall I summon a higher purpose?
Heroism—Energize self and others through courageous and spirited ambitions.
Sustainability—Is my decision-making a positive change for the community and future generations?
Magis—From the Latin for "greater."
In this course, Connor and Stackman guide students in how to become leaders. "You can't make the journey alone," says Connor. "You learn with others, collaborate with others, share with others. Business is all about accompaniment. You learn to be a leader with and for others. You even share leadership with others. Leaders develop in partnership."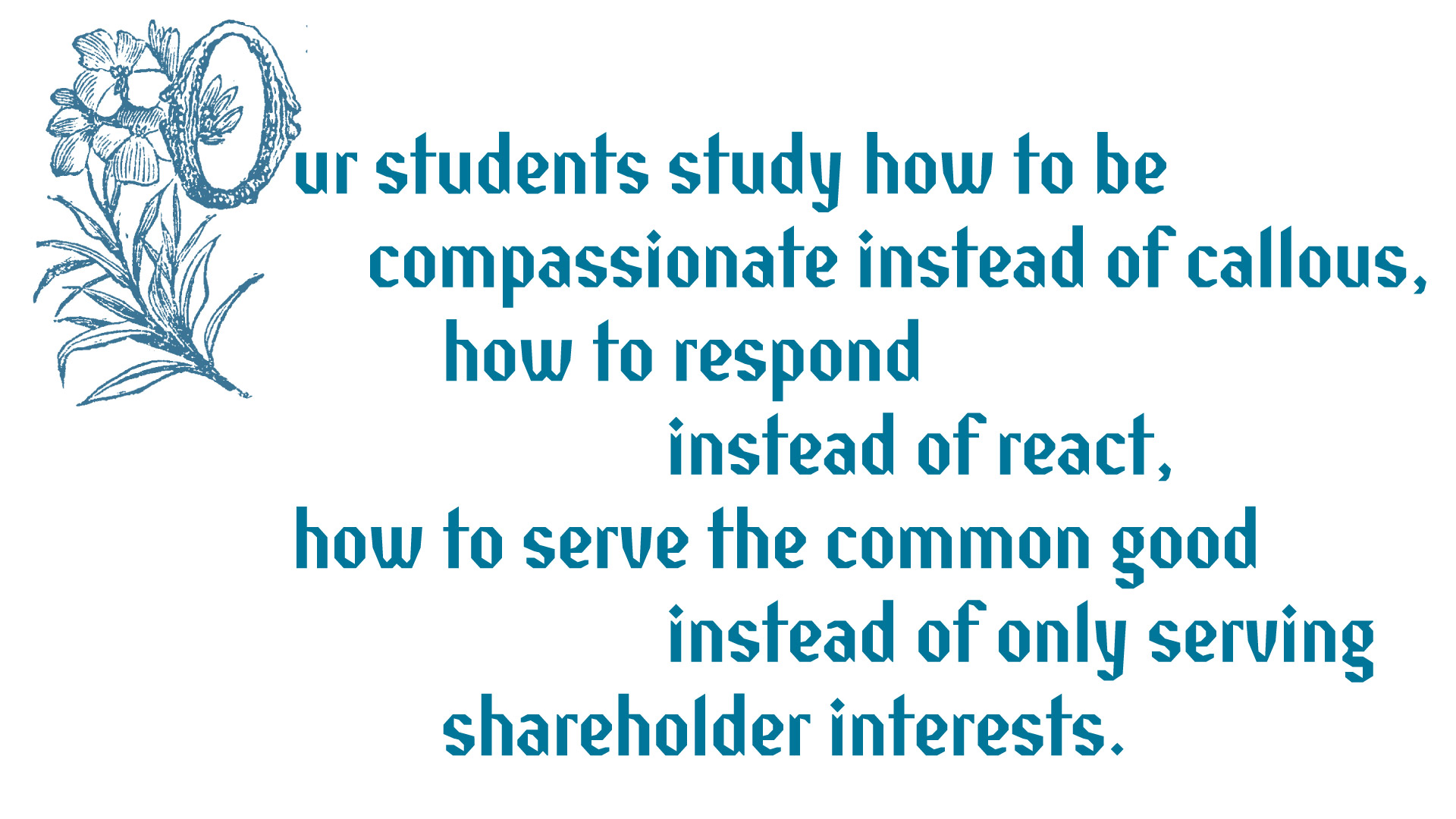 The Right Time for a New Paradigm
The Management Exercises course offers a new way of showing up in the world, says Stackman. "Instead of studying the 'dominator paradigm' that has prevailed for millennia, our students study how to be compassionate instead of callous, how to respond instead of react, how to serve the common good instead of only serving shareholder interests. Some people call these things soft skills. I think of them as core skills."
In the second step of the Management Exercises, each student writes a mission statement. Joseph Jweinat MBA '22, now a senior financial analyst at CVS Health in San Francisco, says that his mission was, and is, to be kind and to persist.
"One day last fall, my supervisor disappeared from work. It turns out she had a health emergency to deal with. I called her to check up on her and asked her, 'While you're out of the office, can I help you in any way?' She spent 90 minutes on the phone, walking me through all of her tasks. At the end of the call, I told her, 'Don't worry! I've got this covered!' For the next week and a half I worked 16 hours a day to do her senior manager job along with my senior financial analyst job."
Image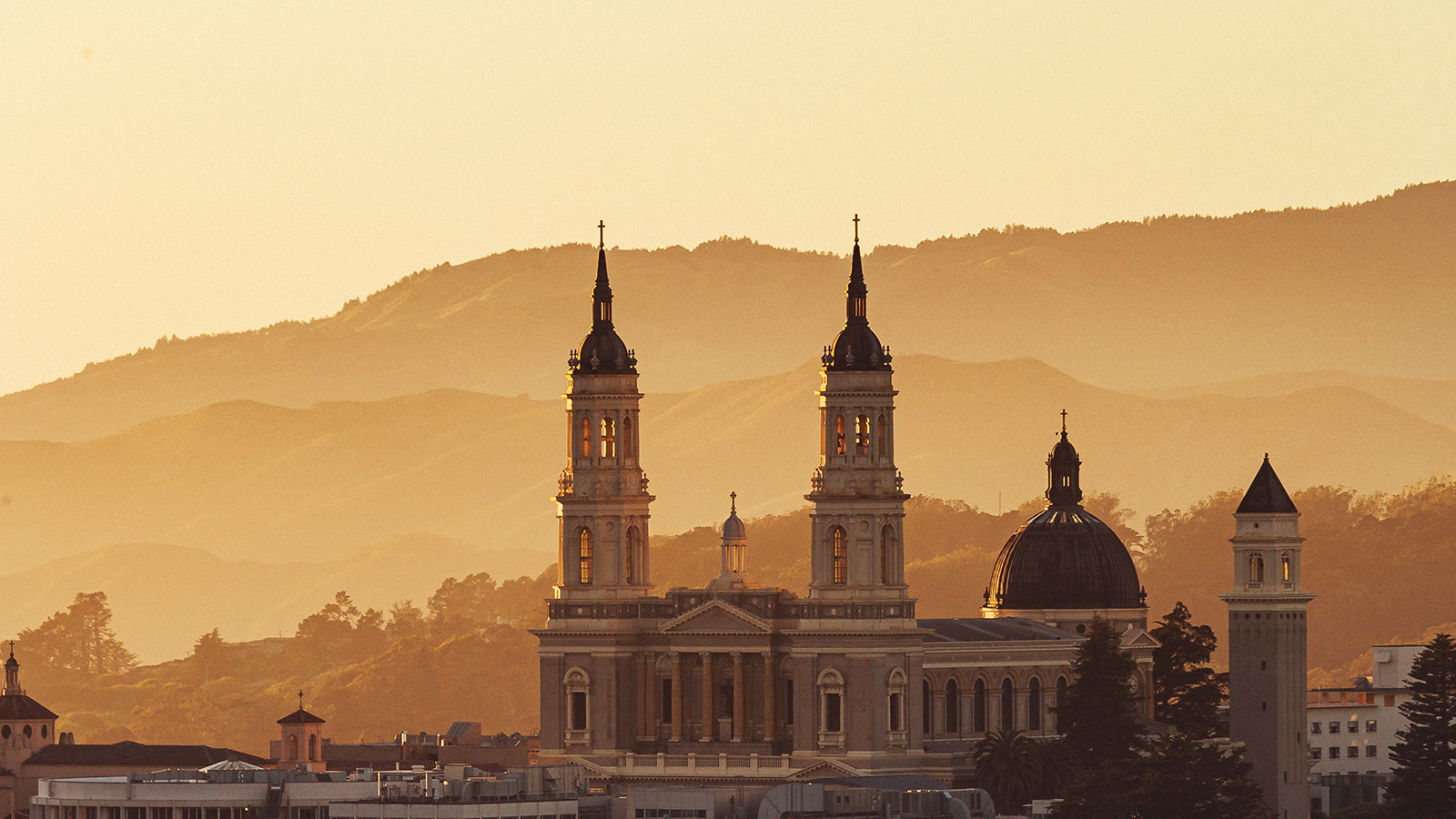 Start With Yourself
It took Stackman and Connor three years to develop the Management Exercises. They did so with the encouragement of the Association of Jesuit Colleges and Universities and financial support from the USF Jesuit Foundation. Stackman brought to the project his experience in management. Connor brought her training in the humanities. And Connor made her own spiritual journey at the Jesuit Retreat Center in Los Altos. 
"I learned that you start with yourself and then you work your way outward to connection with other people," she says. 
In 2016, Connor and Stackman taught their first Management Exercises course at USF. In 2018, they each taught it to two cohorts of MBA students at Universidad Loyola in Andalucía, Spain. Today, they're adapting the course to serve USF alumni, faculty and staff, and the USF Board of Trustees.
St. Ignatius designed his exercises to be flexible, Connor says. "You can teach them over four days, four weeks, four semesters, or even four years. And they never end — you can do them every year or every decade. You can always find something new in them."
In his book Heroic Leadership, Chris Lowney, a former managing director of J.P. Morgan, pointed out that St. Ignatius founded a company, the Jesuits. It has a 500-year track record of success.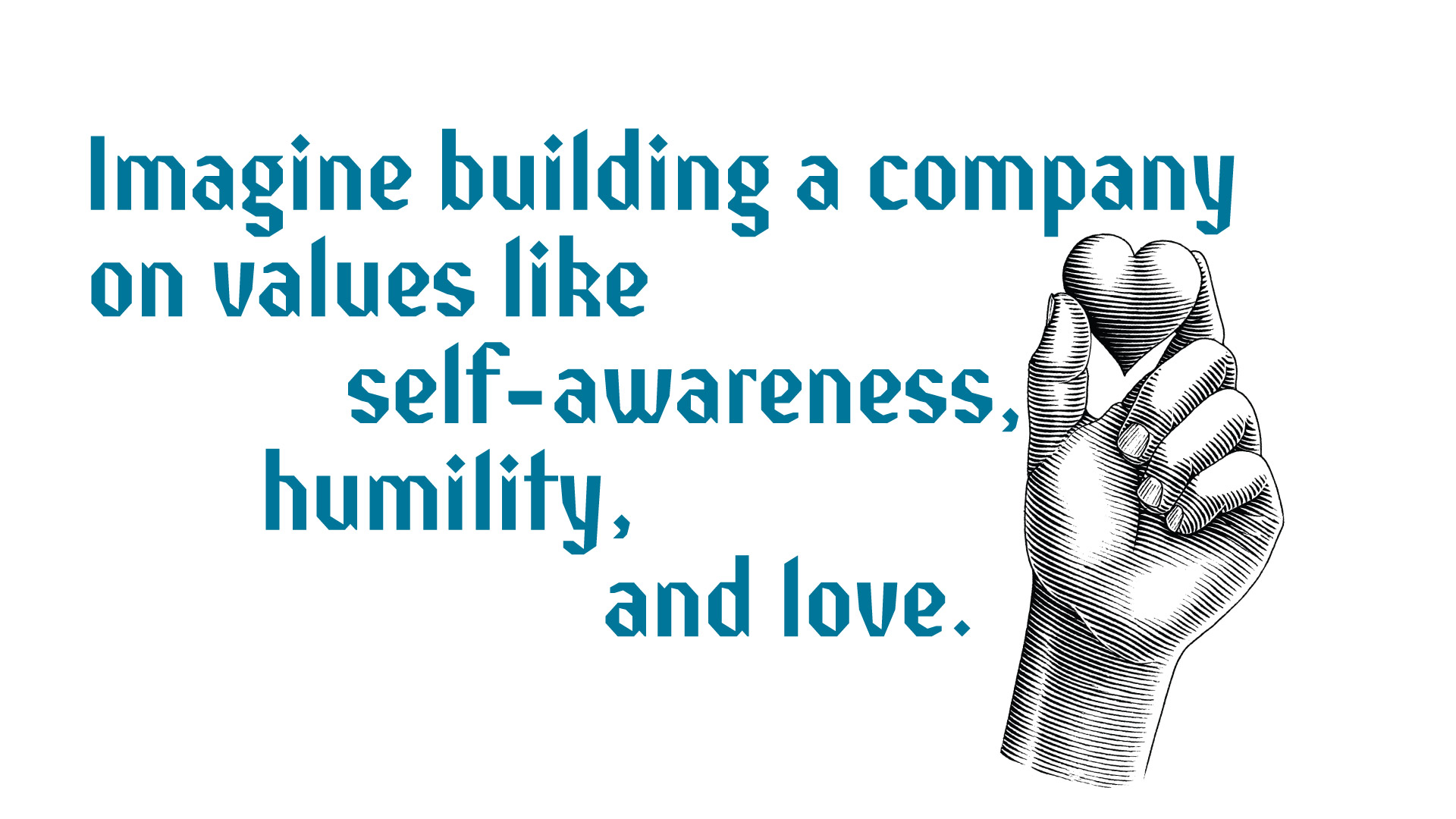 "Imagine building a company on values like self-awareness, humility, and love," Lowney says. "That's a radical thing to do. Kimberly and Richard are bringing those radical principles to business education."
Joseph Jweinat uses the Management Exercises every day in his work, "but they're not something I think about. They're something I do," he says. "If St. Ignatius taught me anything about the business world, it's that whether you're a CEO or an intern, everybody is human and nobody should be mistreated as a result of placement within a corporate organizational ladder. If you are in power, do good."