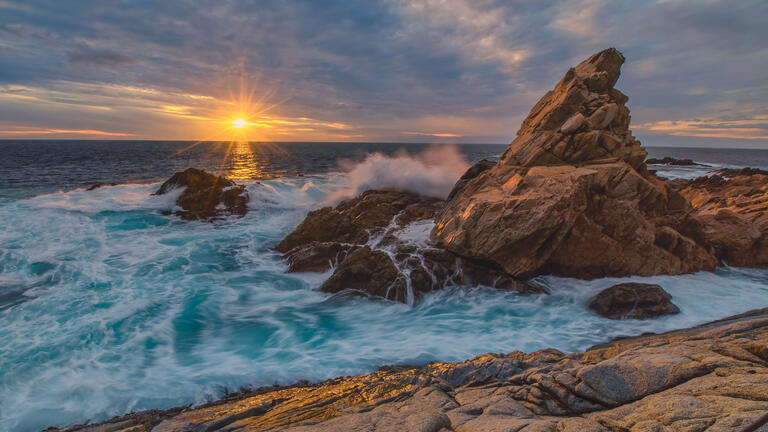 Communing With Redwoods on the California Coast
My summers for at least the past decade have found me and my husband fleeing the illegal firework spectacles and screeching sideshows in Oakland, Calif., and heading into the Santa Cruz mountains, down to the Monterey Peninsula and across the iconic Bixby Bridge into Big Sur.
Image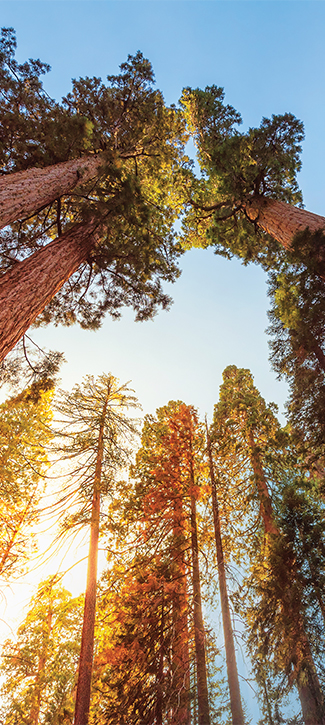 In coastal redwood groves I eavesdrop on children marveling at the oldest of the trees. "It's so tall, it's as tall as the moon," one says to the other. I think, "That line will end up in a poem I'll write soon." I can't help but hug these giant trees and come away with my hair and arms covered in spider webs; I thank them for sharing their space and whisper, "Excuse us, we're just passing through."
Loggers cut down many of the eldest redwoods over a century ago, but the trees' daughters grow in circles, or fairy rings, surrounding the stumps, and fallen trunks are covered with moss and mushrooms — turkey tail, pink-edge bonnet. We wonder what creatures or spirits reside in the hollowed-out trunks. Along the almost dried-out creeks, the blackberry bramble is thick and painful, but it offers the perfect place to be still and spy on swallowtail butterflies. We climb uphill, the terrain beneath the redwood canopies soft and cool, covered with branches and needles. Their root systems sprawl and push up earth into staircases. Still further uphill, we clear the tree line, and the terrain is now fine white sand, what remains of an ancient ocean. Redwoods have given way to fragrant sagebrush, to twisted, smooth red bark manzanitas, to ponderosa pine, and we watch the woodpeckers wage turf warfare upon one another.
On the Monterey Peninsula, we find sea otters floating on their backs in the kelp — off the coast of Pacific Grove and Point Lobos, and at the entrance to Moss Landing Harbor, where they roll their bodies around in the water, huffing and scrubbing their fur. We sit on the rocks and watch them, no more than two meters away from us, unbothered by our presence. On the other side of the breakwater, an otter dives into the surf and emerges with shellfish to crack open on its furry belly. The harbor seals are now pupping on the shores, and the salt air is filled with their barking. In the scrub of the Salinas River Beach dunes, we count the tiny brush rabbits darting into their burrows.
All of these things tell me something about poetry — observing life sprouting from fallen, burnt, dead things; the stillness and silence required to watch a single hummingbird drinking the nectar of monkey flowers; our smallness under the 200-foot-tall, thousand-year-old trees; spotting a kestrel or a Cooper's hawk hovering above us at the peak of a mountain. I think of that Gerard Manley Hopkins poem, "The Windhover" — "the hurl and gliding / Rebuffed the big wind. My heart in hiding / Stirred for a bird … " As a lapsed (failed) Catholic — eight years at Holy Spirit School in Fremont, four years at Moreau Catholic High School in Hayward — I think, "My church is here, on the mountain, under the redwoods, by the sea."
When I was growing up in suburban Fremont, not too far from all this beauty, color and texture, I didn't know the names of trees, or flowers, or creatures. I'm sure I asked my parents, and I'm sure that they bought me and my sisters books, and took us to the public library as their way of telling us to look it up ourselves. The natural world was a faraway place, beyond what we could see from the car window on family road trips — to Cannery Row, to Hearst Castle, to Solvang and, ultimately, to Disneyland. Finding the trails leading up into the mountains, away from safe and tame tourist attractions, souvenir shops and public restrooms, was not something we did (I didn't know we could). How many painstakingly composed family photos do I have, of my three sisters, my parents, my cousins, my aunts and uncles, wearing clean white sneakers and clean blue jeans, cameras slung around our necks, American place names printed across our newly purchased T-shirts? I found so many of these photos in my grandfather's home in the small Philippine town of Gattaran, a harrowing 12-hour bus ride northeast of Manila. These were the keepsakes we sent "home," to show our large extended family what our "American" lives were like, our summers full of comfort, leisure and safety.
Image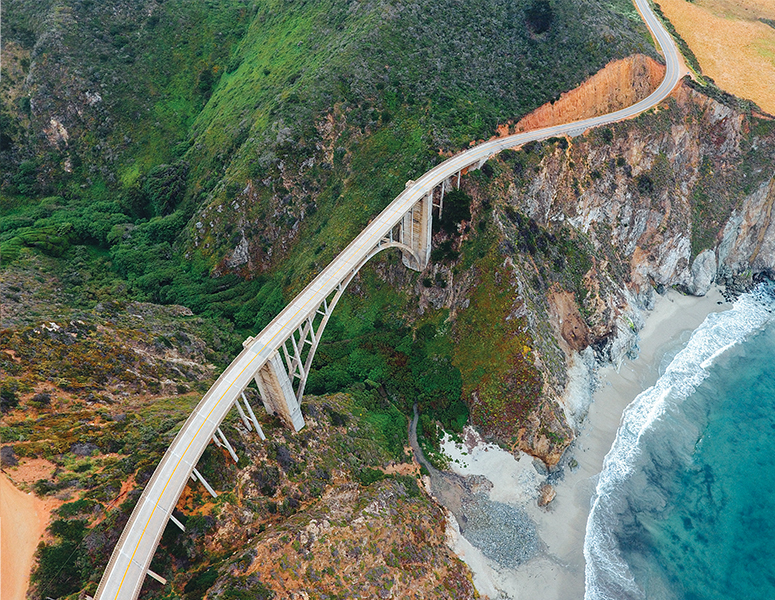 My church is here, on the mountain, under the redwoods, by the sea."
I would like to think my grandfather would recognize me now, not as the pristinely clothed teenager safely distanced from buzzing, crawling, skittering things but as his 50-year-old American granddaughter, emerging from the brush covered in sweat, burrs, bug bites, scratches and cuts from so much bramble, rocks in my socks and shoes, my legs coated with dust and mud, smelling like the sun, with a head full of poems waiting to be written down.
---
Barbara Jane Reyes is the author of Letters to a Young Brown Girl (BOA Editions, 2020), Invocation to Daughters (City Lights, 2017), and others. She is an adjunct professor in the Yuchengco Philippine Studies Program at the University of San Francisco.
From T Magazine. © [2021] The New York Times Company. All rights reserved. Used under license.