"I am the lead infection control nurse in the infection prevention and control COVID-19 response at Laguna Honda Hospital and Rehabilitation Center in San Francisco, the largest publicly run skilled nursing facility," writes Jennifer M. Yu '14, above.
1950's
'50
Robert J. Spellmire writes, "Hello to all my surviving classmates. Today, July 13, 2021, I am 34,824 days young. 'Tis said that the most significant thing done by students is reaching their senior year. I have to disagree. 'Tis much more significant to have a USF education guiding you as you go."
Charles B. Rodriguez of Australia writes,"I married in 1955 and am still married to the same person, Cornelia. We have two children, four grandchildren, and two great-grandchildren, plus one more to arrive this year."
Michael D. Johnson writes, "Nothing exciting to tell, just getting older, but not much wiser. When I awaken in the morning, if I can stand up straight, I know it will be a good day! My best wishes to those from the class of 1958!"
1960's
'64
Anthony J. Cedolini, a retired child psychologist from San Jose, published The Classroom of Life in May. The book is a collection of stories about how to identify life's obstacles and prepare strategies to navigate adversity.
Image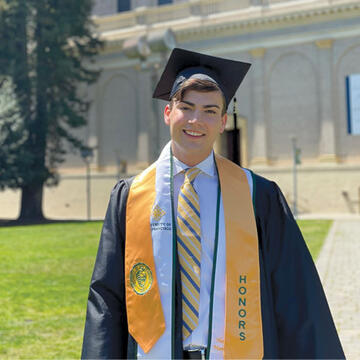 @USFCA: "I am lucky to have met such amazing people and professors who have shaped me to become the person that I am today. Cheers to all the graduates. We made it. On to the next stage of our lives. Good luck with your future and remember: you need not to worry about what is to come but to receive it with open arms."
SERGIO ESTEVE LEAL '21 #USFCAALUMNI
'66
Brian Edmond Mannix retired at 69 as a senior sales executive with DePuy Synthes, the orthopedics and medical device division of Johnson & Johnson. He lives at Greenhorn Creek in Angels Camp, California. He writes, "I'm still in contact with classmates from USF," including friends from football and basketball.
'67
Michael G. Borelli writes, "I have been happily retired for the last 14 years. My wife, Meg, and I spend a great deal of time traveling. Our last excursion was taking our two children and five grandchildren to Maui. Hopefully, we will be able to travel again."
Rev. Charles T. Carpenter is with the Missionaries of Fatima in Torrance, California. He writes, "I just did a video conference on YouTube (with over 720 views) called St. Teresa's Interior Castle by Fr. Carpenter.'"
'68
Joseph E. Marshall Jr., founder and executive director of Alive & Free in San Francisco, was appointed to serve on the Commission on the Social Status of Black Men and Boys, established by the U.S. Congress to study, report on, and provide recommendations relating to the conditions affecting Black men and boys.
'69
Dr. Lawrence P. Bisauta writes, "I am retired and living a quiet life in Roseville, California."
Peter J. Grabicki is a member of the board of governors for the Washington State Bar Association.
1970's
'70
Charles Holmberg received the "Outstanding Senior Citizen" award from the Stanislaus County (Calif.) Board of Supervisors for being an advocate for residents of long-term care centers. The Marine Corps veteran is an ombudsman for Catholic Charities, spending about 30 hours a month visiting residents, hearing their concerns, and helping them. The board said: "Mr. Holmberg went above and beyond during COVID-19to act and care for a resident of a long-care facility who was a victim of financial abuse... avoiding financial disaster for the resident."
Kevin M. Leong writes, "Twenty-two members of the Class of 1970 met via Zoom seven times to plan, produce, and celebrate USF's first-ever virtual Golden Reunion in October 2020 (via Zoom). The class also established the Class of 1970 Endowed Scholarship."
Michael J. Palmer After serving for five years as an English teacher and professor of education at Universidad España in Durango, Mexico, I returned home to Southern California to teach Spanish at Stern Math and Science School, a charter school in Los Angeles."
'71
Laura M. Worthington-Toledo retired as a nurse practitioner two years ago. She lives in San Diego with her husband of 41 years. They have three adult children and four grandchildren. She divides her time between San Diego and a home in San Clemente.
'72
Michael Joseph Freiling's translations from the Hyaku Nin Isshu, an anthology of 100 Japanese poems, will appear in the forthcoming issue of the Writers in Kyoto anthology. A native of San Francisco and now resident of Vancouver, Washington, Freiling says he developed his interest in Japanese literature and poetry at USF.
Br. Charles J. Jackson, S.J. is with the Loyola Institute for Spiritualityin Los Gatos, California.
'74
Rev. Robert J. Mayer retired in June as senior librarian and associate professor of theological bibliography at Gordon-Conwell Theological Seminary, in Massachusetts, after 24 years with the school.
'75
Linda M. Bieri Glatt retired from Stanford Hospital after 43 years of nursing in the Bay Area. "Planning a world cruise trip," she writes.
'78
Floyd Ferguson Jr. of Discovery Bay, California writes, "Being the first in the family to graduate from a university, USF, has contributed to my success both on the job (now retired for more than 17 years) and in my personal life. Education is the key to a civilized people."
1980's
'80
Kathryn Grimley-Baker DNP '14 writes, "Going on 40 plus years as a staff nurse at Stanford Health Care. (Thank you, USF.) I enjoy adjunct teaching at USF School of Nursing and Health Professions, and a nursing journal in 2019 published my submission 'How to Land a Job in a Nurse Residency Program.'"
'81
Richard F. Hedderman is a poet and educator in Milwaukee. His latest book of poems is Choosing a Stone He serves on the education staff at the Milwaukee Public Museum, where he coordinates creative writing programming.
Kevin Edward Sullivan retired after 32 years of covering the Texas Rangers for the Fort Worth Star-Telegram and MLB.com. Sullivan, a member of the Texas Baseball Hall of Fame, covered Major League Baseball longer than any other writer ever in the state of Texas.
Image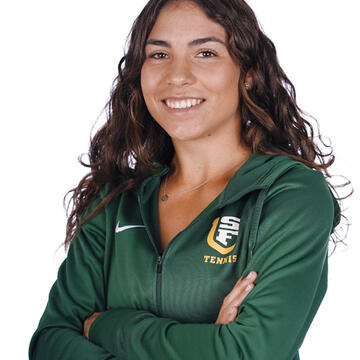 @USFCA: "Incredibly excited to share that I have officially graduated summa cum laude from the University of San Francisco with a B.S. degree in marketing. Special shoutout to all my amazing professors and the USF women's tennis team for allowing me to follow my passion and for creating the person I am today."
ALEXA MEYER FINKELSTEIN '20 #USFCAALUMNI
'82
David Devencenzi writes, "After working at ad agencies in San Francisco for many years, I started my own company, Circa Now, in 2009 to offer high-level creative services in a much more nimble way than traditional agencies." Clients include Oakland Airport, Microsoft, and Clos Du Bois wine.
Michael M. Mendoza, of Rodeo, California, writes, "I am celebrating with my wife, Lourdes Maravilla Mendoza '82, the birth of our second grandchild and first granddaughter, Zoe Melia Matawaran, on Jan. 4, 2021. Such a wonderful joy! We are very proud grandparents."
Capt. Paul S. Hammer retired from the U.S. Navy in 2017 after a 35-year career as a physician. He lives with his wife, Jamie, in Anacortes, Washington, and works at Island Hospital as a staff psychiatrist.
'88
Margaret Carrillo works as a nurse at Sequoia Hospital in Redwood City, California.
'89
Deborah Ann Corsaut Glazier is based on the island of Oahu, Hawaii, and she recently won a regional Emmy Award for producing/directing/writing/editing the #ArtsBeyondCovid public service announcement campaign for Ballet Hawaii.
1990's
'91
Susan H. Piel writes, "I created my own meeting and event planning consultancy in 2016 and with some downtime in 2020, due to in-person meetings and events being cancelled, I continued my education by obtaining my CMM (Certificate in Meeting Management) and DES (Digital Event Strategist)."
'92
Ann Strandoo writes, "In June 2020, I founded Refugees In Schools Everywhere (RISE) to provide educational opportunities for refugees in their countries of asylum. I have worked with refugees in the U.S., Africa, Asia, the Middle East, and the U.K. for more than 20 years."
'93
Rebekah Davis Reed was named associate director for exploration, integration, and science at the NASA Johnson Space Center in Houston in April. Prior to this role, she was assistant director for crew health and safety, and chief of the space and occupational medicine branch for four years, overseeing NASA flight surgeons, clinical care of the astronaut and JSC employee population, and occupational health at JSC.
Nora Vargas is the first Latina, first immigrant, and first woman of color to ever be elected to the San Diego County Board of Supervisors. She was unanimously elected vice-chair of the board by her peers in January.
'94
Krista M. Howell writes, "I produced a documentary film about the history of surfing in San Francisco and Pacifica. Great Highway has won several awards and four years after its release is still screening in film festivals."
'95
Kennerly Clay is writing a memoir called Letters from East of Nowhere , due out on Father's Day 2022. She writes, "In the book I am on a quest to discover more about my father, a long-haul truck driver who was hard-working and hard-drinking. He was also a prolific letter writer, whose 50 years' worth of letters to his children, friends, and family are imbued with wit, wisdom, and cultural relevance."
Diana Lynn Kaysen, of Turlock, California is employed by the Merced County Office of Education and developed visual arts, Tai Chi, and yoga after-school programs online for elementary school students during the pandemic.
'96
Belinda J. Brent, a quality specialist in population health management for Marshall Medical Center in Placerville, California, earned a master's degree in public health from University of Southern California in August 2020.
Michael Patrick Joseph Fresé MA '99 is the staff psychologist at the California State Veterans Home in West Los Angeles and currently serves as president of the Los Angeles County Psychological Association. He also has a private practice in Brentwood.
'98
Jon Fisher, CEO and founder of CrowdOptic in San Francisco, published a book. I Took the Only Path to SeeYou is based on a 2018 USF commencement speech he gave about work-life balance, and has been viewed more than 3 million times on YouTube. He also just came out with an NFT (non-fungible token) author trading card that features words from the speech.
Justin Joseph Fleetwood MA writes, "In January, I returned to Brother Martin High School in New Orleans as director of strategic planning for advancement, after five years in Metuchen, New Jersey, where I was principal for three years and president for two years of Saint Joseph High School, a Brothers of the Sacred Heart School."
Donna-Marie Palakiko welcomed her second son in April 2020. She writes that she "is blessed to be a mom again after a pregnancy loss at 21 weeks' gestation in 2018. COVID-19 has provided me a life-career balance and the opportunity to watch my son develop each day."
Ayana Lee Paxton writes, "I have been a medical social worker for Kaiser Permanente or 16 years and worked in mental health two years prior to that. I also have my own private psychotherapy practice I launched almost two years ago. I've been providing virtual therapy sessions since the COVID-19 pandemic."
Jaime L. Starling, of Minneapolis, Minnesota, completed her vision therapy course, a treatment for a concussion she received in an accident in 2017.
'99
John Frederick Feeley writes, "Thanks to the doors opened by USF's Steve Runyon, my experience at KUSF led to a 40-year career in sports broadcasting. Currently, I am director of strategic partnerships with NBC Sports, and I also serve on the USF Athletic Director's Circle."
Booker T. Harris, a business administration graduate, is head basketball coach at Dominican University of California. He writes, "During the 2019 – 20 basketball season, I reached 100 career NCAA wins as a head coach. Also, I've started as an academic integrative coach, working with students as a mentor and serving as a resource for them to reach their goals."
Maximo Andres Pickett MPA was appointed county administrator for Butte County, California.
2000's
'00
Scott C. Smith finished 20 years in the film industry last year and took a short job in Cape Town, South Africa, for a fun and a brief "vacation" from San Francisco. He writes, "Then the pandemic hit, and I've been here for 18 months now!"
'01
Merve Lapus is vice president of education outreach and engagement for Common Sense Education in San Francisco, and he was recently appointed to the executive board for the Children's Creativity Museum in San Francisco.
Image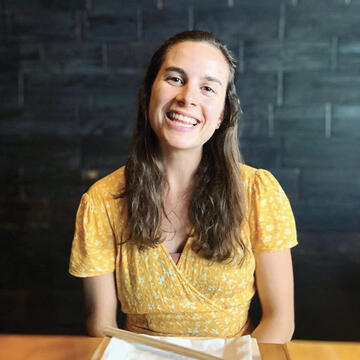 @USFCA: "During my MPH and MS in behavioral health at USF, courses about community health, social determinants of health, and program development helped me in my work as the coordinator at Samaritan House Food Pharmacy!"
ELLEN PELOS MS '19, MPH '20 #USFCAALUMNI
'02
Claudia Conroy has been given an award from Highline School District in Washington for her work this year in anti-racist education at her school.
L. Matthew Goudeau writes, "I have a new position as lead at #StartSmall, Jack Dorsey's philanthropic initiative to fund global COVID-19 relief, girls health and education, and efforts toward universal basic income. Dorsey transferred $1 billion (28 percent of his wealth) to #StartSmall in 2020."
Anna-Maria Licata is the division director for Beacon Hill Staffing Group's legal division in San Francisco. She oversees the sales and recruiting team and her clients consist of AmLaw 100 firms and Fortune 500 companies.
'03
Kristina Isabel Mukherjee, known to her friends at USF as Belle Domingo, is the new director of marketing and communications for Dutchess, Inc. in the Hudson River Valley, New York. Mukherjee is responsible for external marketing, public relations, and overseeing content development.
Alexander F. Porter writes, "After eight years as a federal prosecutor with the U.S. Department of Justice, I recently entered private practice and became a partner at the law firm Davis Wright Tremaine LLP inLos Angeles."
'04
Daniel Alcala accepted a new role as the director of risk management for Global Retirement, LLC in Northern California.
Wendy Ryan has published a book,Learn Lead Lift, about leadership, particularly during difficult times. She deconstructs what leadership is and explores how it plays out in mindsets, skills, and behaviors.
'06
Mark S. Smith works as a Spokane County (Washington) District Court probation officer.
'07
Valarie Jacqueline Duran, of Alameda, is working as a photographer, videographer, and editor. She writes, "After documenting and co-leading international youth service-learning trips, I became dedicated to making a positive impact on the world by photographing the love we give across diverse cultures."
'08
Alister Lee writes, "I am currently working at Electronic Arts specifically on the Sims 4 team! It's crazy to think that there are around 30 million players who engage with my designs. I have also been mentoring junior and new designers through ADPlist.org."
'09
Ezekiel I. Crago, who lives in Colorado, published his first book, with Peter Lang, called Raggedy Men: Masculinity and the Mad Max Films, which investigates anxieties over the role of white masculinity in American society after World War II as articulated in post-apocalyptic film.
Margaret "Maggie" Mullen works for Kaiser Permanente and published their first book,The Dialectical Behavior Therapy Skills Workbook for Psychosis.
2010's
'10
Patrick W. Visconti and his wife celebrated their fifth wedding anniversary after being married in St. Ignatius Church at USF in 2016. Patrick has served as director of campus ministry at Santa Margarita Catholic High School in Southern California for the past five years.
'11
Jenny Dinh founded a talent management firm, JDS Projects, after working for the Recording Academy and the Grammys. "I'm a proud Asian American, Bay Area native, and from a very young age, I've always been interested in the arts, from singing to participating in anything that involved music. At USF, that's when I further grew my love for music and entertainment. As the president of the Campus Activities Board, I planned major concerts and events for the entire school while bringing on notable talent to come to perform each year."
Christine C. Preziosi MNA '17 writes, "I've been enjoying my time working as a consultant with Bay Area nonprofits and mission-driven companies to reach their fundraising and virtual event goals. I've also been working with stained glass — thanks to a passion for the craft I developed as a senior."
Erin Hollenbeck Trinidad, a nurse at Children's Hospital of Los Angeles, writes, "My husband, Michael Trinidad, and I had a baby boy, Clayton, in Huntington Beach, California."
Image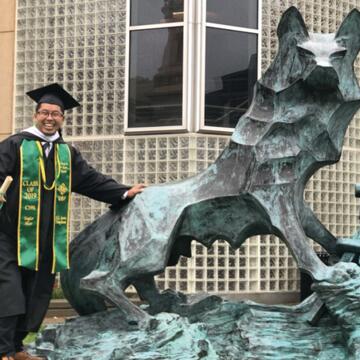 @USFCA: "Thank you to my friends, family, administration, professors, and cohort for all the support over the past 2 years. The Masters in Sport Management program pushed me to extend my professional network while trying to figure out what my true passions are!"
TAYLOR MAR '19 #USFCAALUMNI
'12
Ramani Bran, from the Bay Area, writes, "As it turns out, I'm a cancer survivor now and I'm looking to get a new start."
'13
Alex David Spaete and Kelcy Spaete '13 welcomed the birth of their son, Emmett James Spaete, in May.
Tracy Huynh Truong MA '16 has been working as a public school educator, teaching fourth grade at Moscone Elementary in the Mission District.
'14
Holly Jordan Ersek writes, "Made it six years at my first nursing job, at UC Irvine Medical Center, just bought a house, and got married at our postponed wedding in April 2021!"
Julianne Henderson MFA '18 and her wife, Megan Henderson '11, continue to work and live in the Bay Area. Jules is a film producer for Fridays Films, and Megan was recently promoted to equity director of Mountain View Whisman School District.
'16
Dalal Aldilaimi, of Austin, Texas, is self-employed and writes, "Hi USF, I miss my school a lot!"
Jazmine L. Brown graduated with honors with a BA in architecture and minors in environmental studies and architectural engineering. She is a job captain for CAW Architects in Palo Alto.
Whitney M. Brown graduated with a BS in biology and a minor in philosophy. She received a doctorate of veterinary medicine from Ross University School of Veterinary Medicine in May. Dr. Brown is a small animal veterinarian in Post Falls, Idaho.
Martin Juarez is the programs director at ViviendasLeón, an organization in Nicaragua that helps Nicaraguans become self-sufficient. He has a team of three program coordinators and has implemented six rural development programs, including smallholder farming, reforestation, well improvements, and small business development.
'16
Jennifer Echeagaray started at Blueboard, Inc., a company that provides experiential awards to employees, right after graduating from USF four years ago. "We had about 10 people. Being a part of student leadership really prepared me for joining a startup in its scrappy and early days. Today, I use a lot of the learnings I had at USF in my job as director of concierge."
Adriana Levandowski graduated from the University of Denver Sturm College of Law, and is a business and employment lawyer in Denver, Colorado.
Toni Okamoto, of Sacramento, is the CEO and founder of Plant-Based on a Budget, a website, food blog, and meal plan that shows you how to save money by eating vegan. She is also author of The Super Easy Vegan Slow Cooker Cookbook, as well as a podcast host.
Christopher Belenson Sabadlab has recently been promoted at NatureBox, a snack delivery company based in Redwood City, California to be director of customer support. He also enrolled at Florida State University where he's pursuing an MBA degree.
'19
Kelley Fernanda Omran is a communications assistant at the San Francisco Public Utilities Commission. Her duties include conducting outreach and communication for San Francisco-based water infrastructure projects and responding to ratepayers' and residents' questions and concerns.
2020's
'20
Jonathan Landrum Allen writes, "I just recently graduated from USF where I played baseball in 2018 and 2019. After USF I was drafted by the Chicago White Sox. Unfortunately, I was let go because of COVID-19, but now I am working for the Archer Financial Group where I do life insurance and investments."
Jeremy Scott Carlson works at Adobe Systems, Inc. in San Francisco and writes, "Thanks to my experience at USF I just started my master's degree in cybersecurity at UC Berkeley."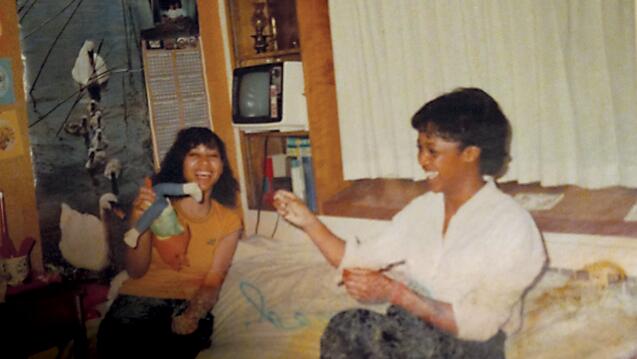 Nicole Konstantinovica writes, "This year has been difficult and weird for everyone. Being a senior in 2020, I didn't get to have a 'normal' graduation. After immigrating from Russia 10 years ago, graduating from University of San Francisco was one of my biggest achievements. During my time at USF I met incredible people, gained wise mentors, got to be on the executive board of Phi Alpha Delta Pre-Law, and participated in the USF in DC program."
Audrey Chau, of San Jose, writes, "After graduating in the unforgettable year of 2020, I currently work as a thought leadership marketing specialist at Intel Corporation."
'21
Ya'qub Elmi is the new KGO Race & Social Justice/Community Engagement intern and lead of the ABC7 NextGen Advisory Council in San Francisco.
1970's
'70
Rev. Gerald D. Coleman MA writes, "I am a Catholic priest who graduated from USF in 1970 with a master's degree. I wrote my thesis under the direction of Fr. Al Jonsen, S.J. and Fr. Frank Buckley, S.J. I went on to earn a doctorate in moral theology from the University of St. Michael's College, Toronto."
'76
Robert Bridges JD retired in 2013 after 37 years working for the Lake County Counsel's Office. He writes, "Three of my water district clients talked me into being their counsel so I still practice part-time. Grandchildren, fishing, hunting, and selling sunflowers at the local farmer's market keep me busy."
Peter J. Logan JD writes, "Like everyone, the pandemic and lockdown has been quite a challenge. I'm semi-retired so it didn't interfere much with work, but playing music in our rock/blues band became impossible. And not being able to go to the gym contributed to my 'COVID-19.' Still, I'm grateful for friends and the community, including USF. I reconnected with several classmates over the sad news of Lynda Martyn JD '76 passing."
'78
James V. Adams Jr. MA is retired except for some consulting work. "I had a wonderful career as a school administrator in Catholic schools. I served as a principal, superintendent, and finally20 years as president of Chaminade College Preparatory in Southern California.
1980's
'88
Rosanne K. Stephenson MPA retired after 22 years from the California Department of Public Health where she worked as a branch chief for the nutrition education and obesity prevention program. She lives in Fair Oaks, California with her family where she gardens, plays guitar, and sings. She works part-time as a consultant.
'89
Wayne D. Madden MA writes, "Now fully retired since 2012, I continue as a volunteer for Jackson Heights School here in Edmonton, Alberta. Due to the pandemic, I cannot go into school, so teachers bring grading and other work for me to do from home. Children in two classes send letters every week or two and I reply to them, basically acting as a grand-teacher."
Brenda Deen Schildgen MA published in April Dante and Violence: Domestic, Civil, Cosmic. It is an overview of violence in Dante's literary works and his world that examines cases of violence in the domestic, communal, and cosmic spheres while taking into account medieval legal approaches to rights and human freedom that resonate with the economy of justice developed in the Commedia.
1990's
'90
Claudia Cole Bluhm MA published a book of narrative poetry, At the End of My Walk.
'92
Mary Darcy Ed is retired from teaching research and statistics at the University of Virginia's College at Wise and is currently writing short stories for children and adolescents.
Image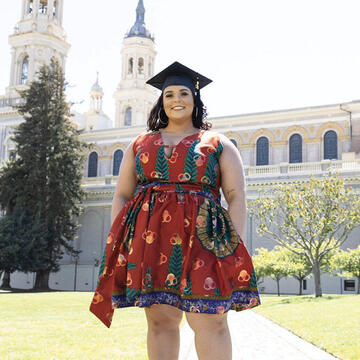 @USFCA: "These past four years were not easy for me, especially with moving to school online in my spring semester of junior year. Graduating during a pandemic has taught me one thing: It's okay to not know what your next step is."
ZOË HALLMEN '21 #USFCAALUMNI
'93
Chinh H. Pham JD is chair of Greenberg Traurig, LLP's emerging technology group and co-chair of the firm's intellectual property group in Boston. He was elected vice president of the Boston Bar Association.
'97
Janet M. Giddings MA teaches at Santa Clara University and San Jose State University and in 2019 completed the American Council on University Education certification in effective instruction. She has taught for 21 years and continues to update her skills out of dedication to students and love of teaching and learning. She teaches religious studies at Santa Clara and philosophy at SJSU.
Jean Renee Shrem JD marked the 20th anniversary of Shrem Law, her Bay Area law firm founded in 2001. She specializes in, and speaks publicly on, current topics in the fields of real estate law, business law, estate planning, and intellectual property law.
Paul Glenn Thompson JD writes, "I am a partner at Fagen Friedman and Fulfrost, where I practice education law, and was recently appointed as the co-chair of the Real Property Law section of the Sacramento County Bar Association."
Anisha Noe Weber MBA, managing director of Logic20/20, a business and technology consulting firm in San Francisco, was named one of the 2020 most influential women in Bay Area business by the San Francisco Business Times.
'98
Mark Lau Branson EdD, a professor at Fuller Theological Seminary in Pasadena, California, has co-authored a book with Alan Roxburgh called Leadership, God's Agency, and Disruptions: Confronting Modernity's Wager.
'99
Ilana Kohn JD was promoted to partner at Bertrand Fox Elliot Osman & Wenzel, a San Francisco law firm specializing in the representation of public entities.
2000's
'00
Raymond Hyder Raza MA is retired in Costa Rica and says he is "keeping busy as an emerging wildlife artist and building my dream house in the country. Two of my paintings were displayed at the San Ramon regional museum in 2017 and my bird paintings have been accepted for an exhibit."
Jenny Dalton Shin JD launched JDS Law, Inc., a legal practice dedicated to California employment law for small to mid-size businesses and wills, trusts, and estates for Californians.
'02
Rebecca Handler MBA, of San Francisco, published her debut novel, Edie Richter is Not Alone, in March. The story explores the collateral damage of Alzheimer's disease and features a protagonist in the midst of an emotional and physical journey to Western Australia.
Ronald Holt MPA, a board-certified psychiatrist, was awarded the Markowski-Leach Scholarship for the 2021–2022 academic year. The scholarship is awarded to LGBTQ persons attending San Francisco State University, Stanford University, UC San Francisco, UC Berkeley, or UC Hastings College of the Law as undergraduate or graduate students. This year, 35 graduate students applied, with only three being accepted — one of whom was Holt. He says he is honored to represent SF State, where he is getting a master's degree in sexuality studies.
'04
Onllwyn C. Dixon MA, EDD '08 was promoted to director of diversity, equity, and inclusion at Year Up, a San Francisco nonprofit workforce development organization.
Isela Ford MPA writes, "I am a proud Latina public health professional, serving as a disaster worker supporting San Francisco's COVID-19 response. I am honored to lead the health department's Latinx-focused work and collaborate with the Latino Task Force and over 30 community-based organizations serving the Latinx, Mayan, and indigenous communities in San Francisco."
'06
Aric M. Jensen Fraser MBA serves on the board of a nonprofit, TogetherWell, that connects mental health professionals with the community for emotional wellness workshops.
Vanessa Smith JD has been hired as the Shriver Family Law Attorney at Legal Access Alameda, recruiting, training, and supervising volunteer lawyers who assist parents at custody hearings. She writes, "I'm excited about it because I wanted to work in the nonprofit world helping children and families when I was a law student. It has taken me many years to finally get to it!"
'07
Michael M. Guenza MA teaches social studies at Francisco Middle School in the North Beach neighborhood of San Francisco, where he has worked as an ESL, language arts, and social studies teacher since 2008.
Patricia K. Renn-Gogny MA writes, "I've retired from full-time special education teaching in Dublin, California. I've been working since retirement in a variety of part-time teaching, tutoring, and testing/evaluation jobs. My time at USF was a valuable part of my education experience from the instructors, program leaders, to my fellow cohort members. USF gave me the tools I needed to be successful as a special educator and instructor."
Kris Weidling MBA is the chief human resources officer for Civica, Inc., a not-for-profit generic drug and pharmaceutical company. He lives in Frederick, Maryland, with his wife, Jennifer, and daughters Madison (14) and Brooklyn (9).
'08
Richard A. Champion Jr. MS, of San Francisco, writes, "My wife and I have begun a zine (Natalie's Zine). We share writing, photography, and editing. We are now working on issue No. 3."
Alfonso ReyMBA is chief revenue officer at Vidora, an artificial intelligence platform, based in San Francisco.
'09
Jennifer K. Dingeldein MNA, of Portland, Oregon, launched a nonprofit consulting business in 2020. She hosts a podcast called "Crisp Cuts from the C-Suite," which highlights the personal and professional learnings of executives along the West Coast.
Heather L. Hunter MA graduated in May with a doctorate of education in leadership and innovation from University of the Pacific Benerd College. Her dissertation is titled "Impact of a Student-Athlete Career Preparation Program on Athlete Alumni Affinity."
Kevin Matthew Kelly EdD is the lead author of a new book, Advancing Online Teaching: Creating Equity-Based Digital Learning Environments.
2010's
'11
Kevin Christopher JD is founder of Rockridge Venture Law, which has been recognized this year by RealLeaders as one of the world's top 150 impact companies.
George Tyson Glauser MA writes, "I wouldn't be where I am today if it wasn't for USF and the Sport Management program. Even though I am not in sports anymore, I was able to network during my time in San Francisco to obtain a job at Facebook and have been there for seven years now."
Weiwei Zhang MS is attending the graduate music industry program at the University of Southern California Thornton School of Music.
'12
Michael A. Roukas MFA writes, "After graduating from USF with my MFA in creative writing, I began working as a manager and Brazilian jiu-jitsu instructor at NJ United Mixed Martial Arts in Totowa, New Jersey. I earned my black belt in February of 2017, and I am regularly training, teaching, and coaching at local tournaments. Art, creative writing, and character development will always be my passions."
Tiffany Spohrer MFA, MA '15 teaches in the San Mateo Union High School district in San Mateo.
Emily Muscatell Thiagara JD relocated to Toronto, Ontario, where she opened her law firm's first international office. She is the managing partner of Kosinski + Thiagara's Canadian office, where she advises both employers and employees on all cross-border employment matters. She continues to litigate employment matters on behalf of workers in California.
'13
Douglas Earl Henderson MFA has published his debut novel, The Cleveland Heights LGBTQ Sci-Fi and Fantasy Role Playing Club.
'14
Zeyda Aracely Garcia MA is a licensed professional clinical counselor. "I was able to be a part of the dual program under the counseling psychology department when it was offered and am now officially licensed in the State of California."
Shauna Madison JD writes, "I am working as managing partner for Medina Orthwein, LLP, an Oakland-based civil rights firm specializing in police brutality cases, prisoner rights, and employment (race and LGBTQ) discrimination."
'15
Kathleen O'Boyle Hershner MA writes, "I've had success working with the U.S. Department of State's English Language Programs as both a Fellow and a Specialist. Because I decided to get my MA late in my career, I'm pleased that it allowed me entry into this superb program, administered by Georgetown University."
'16
David Booth MAT published his debut book of poems, Too Bright to See, available from Simi Press.
Laura M. Holford MSN is an oncology nurse, nursing educator, and patient advocate working to reduce nursing burnout and moral distress. Since working as a bedside nurse, she has moved toward building reflective space for other women in health care. She recently launched IntrospectiveSpaces.com and invites current USF students or alumni to join the conversation.
Joseph C. Rocha JD, a Navy and Marine veteran and former Marine Corps prosecutor who served as a witness in the repeal of the military's "Don't Ask Don't Tell" policy, is running for California's 50th District in the November 2022 election as a Democrat. He lives in Escondido.
Dhruv Swarup MBA writes, "While the pandemic has been hard on all of us, I'm happy that I was able to change jobs and move to a job at SurveyMonkey, buy a home in San Francisco, AND get married. I am thankful to USF for all the opportunities the School of Management has provided me with."
'17
Sira Laurel Rathburn-Noah MS writes, "I am the newest board member for the regional nonprofit Bay Area Humanists. The chapter is part of the broader, national organization: The American Humanists Association."
Sarah Souza MPA was appointed to the Immigrant Rights Commission in March, making her the first undocumented immigrant to serve on aSan Francisco city body.
Image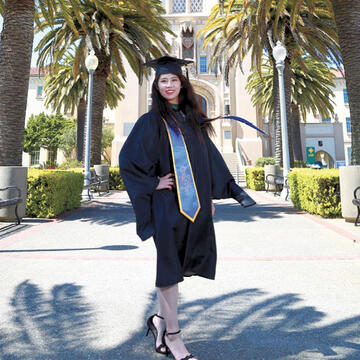 @USFCA: "Three years at the University of San Francisco was a great experience and will remain an unforgettable time in my life. I'm super excited to start a new chapter in my life and to embrace all the opportunities and challenges that are waiting for me!"
YIWEN (YVONNE) WANG '21#USFCAALUMNI
'18
Beatriz (Bea) Aurelio-Saguin MPH is founder of Tuk Tuk Box, a new business that focuses on Southeast Asian representation, primarily through cuisine and storytelling. Tuk Tuk Box offers subscription boxes that include Southeast Asian snacks and confections (often partnering with local businesses) and shares experiences of immigrants, migrants, and refugees from the community.
Tim Betry EMBA is vice president for people and places at GoPro in San Mateo, with responsibility for global human resources, recruiting, real estate, office management, and security. Tim also serves as an adviser for People Tech Partners, an advisory and investment group.
Lisa A. Pinelli JD, a lawyer with Lvovich & Szucsko in San Francisco, was selected for the 2021 Northern California Rising Stars list with Super Lawyers.
Brian A. Risi MA is associate director for the Graduate School of Management at UC Davis. He is a graduate of the Higher Education and Student Affairs (HESA) program at USF.
Dominic D. Yin MA retired from the San Francisco Police Department. "Blessed to have worked with and learned from some of the kindest, most talented, and empathetic people in the world at both the SFPD and at USF."
'19
Antonio P. Carrejo JD is an attorney at the California Public Utilities Commission.
Tanya Harit PSM writes, "USF has provided me the opportunity to be able to connect with multiple professionals from the biotech industry through guest speaker seminar classes and networking events. I received an internship opportunity at UCSF through USF and I also did an oncology-focused research project with UCSF."
Melody Makhfi MBA, JD is associate corporate counsel at Credit Sesame, a credit and loan company in San Francisco.
2020's
'20
Alexander M. D. Cornell du Houx MA, a former legislator from Maine and founder of Elected Officials to Protect America, writes, "I've been supporting the vaccination effort through my work in the U.S. Navy Reserve over the past year, and it has taken me from Japan, to combat COVID disinformation, to Washington, D.C., to work on the vaccination distribution plan."
Henry Organ MA writes, "I love that USF Magazine published a 30 Under 30 issue. I am currently 29 and I got my master's degree in sport management from USF in 2020. I recently secured a multi-year deal for my client Kendrick Bourne of the Patriots as a second-year agent and founder of Disruptive Sports agency. I currently employ three interns from USF."
Shanda N. Whittle MSN '17 DNP is director of nursing for Meridian Behavioral Health, a nonprofit crisis stabilization unit in north central Florida.