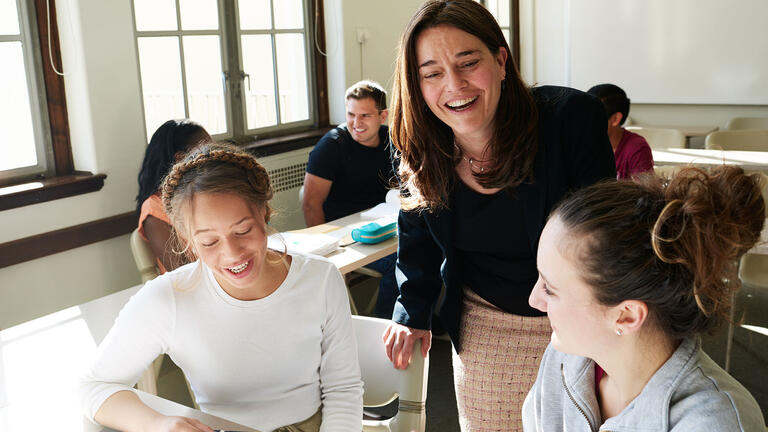 HONORS COLLEGE
Honors College Admissions
Incoming First-Year Students
During the process of regular USF admission, students who meet minimum USF-calculated GPA requirements are able to apply for admissions to the USF Honors College. A separate application for the Honors College will be sent to eligible students. Successful applicants will have excellent academic and extra-curricular records, and demonstrate creativity, leadership, and an understanding of the Honors College mission.
Current USF Students
Should space be available in any given semester, current USF students may be invited to apply to join the Honors College should they have space available in their schedules to complete the curriculum. Students who have majors and minors reflective of different disciplines and have demonstrated leadership in their time at USF, have an interest in the pillars of the Honors College, and a demonstrable ability to think outside the box are considered. If you are interested in receiving information on applying, please email honorscollege@usfca.
Why Join the Honors College?
There are many benefits to being in the Honors College, which is designed to enhance a student's educational experience at USF with additional rigor, course options, and extracurricular opportunities.
All Honors College classes are small (20 students or fewer) seminars with ample opportunity to interact with faculty from across the university and engage with a wide variety of assignments and course projects.
Students making adequate progress in completing the Honors College curriculum receive Priority Registration, allowing them to register before most other categories of student. 
Students who complete the Honors College curriculum will receive a distinction on their academic transcript.
The Honors College offers workshops for students on graduate school, careers, and skills-building to complement students' academic activities and prepare them for the future.
Honors College students have the opportunity to get to know students from across the university as we accept students from all majors across the College of Arts & Sciences, School of Nursing, and School of Management.
Students in the Honors College have the opportunity to complete some of the Core Curriculum through smaller Honors College classes. 
Honors College students have unlimited access to the innovative Honors College Forum courses, which bring together academic rigor with unique, interdisciplinary topics.
As a member of the Honors College, students have special opportunities to meet and engage with the J. Paul Getty Distinguished Visiting Artists in Residence. Past artists have included Indian activist and author Vandana Shiva, award-winning poet Li-Young Lee, and Emmy-award winning comedian and social commentator W. Kamau Bell.
Honors College students have the opportunity to participate in our Global JumpStart Programs, as well as to work with faculty as research assistants, and apply to receive funding for these opportunities.
As a member of the Honors College you have the opportunity to meet students and faculty from across the university and create connections that will last a lifetime!