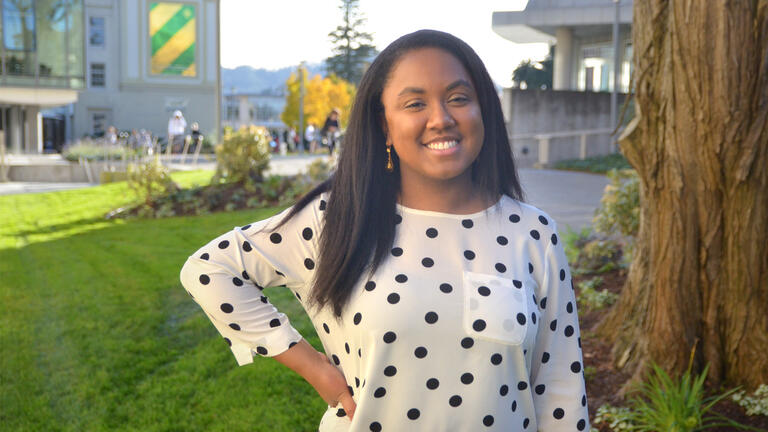 Learning Experience
Improving Education for Underserved Kids
Psychology alumna Breniel Lemley '14 wants to help improve education for kids living in underserved communities. That's why she's working as an education research associate at SRI International, a nonprofit in Silicon Valley. There, she contributes to a variety of projects focused on the relationship between technology and learning. This includes evaluating whether educational apps and TV programs are helping kids get better at science, math, or reading, as well as creating new children's apps and media. Through this work, she hopes to better understand and serve the needs of kids across the country.
How did the psychology major help prepare you for your career?
The courses that the psychology program requires majors to take — in particular, Research Design, Writing in Psychology, Psychological Statistics, and Advanced Research Methods — gave me a strong knowledge of the research process.
I also had the opportunity to work in the program's Foster Care Research Group (FCRG), which tracks treatment outcomes for foster kids in psychotherapy. Through my work in FCRG, I gained skills that helped prepare me for my job. I recruited and interviewed both therapists and participants, and managed and analyzed data. I had multiple opportunities to present my research at USF's Creative Activity and Research Day and Psi Chi's Human Behavioral Research Conference, as well as off campus at the Western Psychological Association's annual conference. This emphasis on research helped me gain the knowledge and skills necessary to work in the field after I graduated.
Why did you want to major in psychology?
I really wanted to learn more about how and why people behave the way they do. Being a psychology major allowed me to study this scientifically. I also enjoyed the psychology classes I took as I was deciding my major. I enjoyed not only the professors teaching the classes, but also the material I was learning. Professor Ja'Nina Garrett-Walker in particular made me realize psychology was right for me. The first class I took with her was Research Design and I enjoyed it so much, I ended up taking three more classes with her — Child Development, African American Psychology, and Health Psychology. I really considered her a mentor and even became a teaching assistant for her Research Design class during my senior year.
Why did you want to attend USF?
I wanted to attend USF for multiple reasons. One of the main reasons was class size. The classes are small and allow you to really get to know your professors. After I started, I felt that all of my professors really wanted me to succeed. They were all more than happy to give advice and share their experiences. I also chose USF because after attending a Jesuit high school, I wanted to go to an institution with the same values. And as a native San Franciscan, attending USF allowed me to stay in the "best city ever." Finally, USF gave me a substantial financial aid package — including an Academic Merit Award and a university tuition grant — which made it an affordable option.
What are some of your best memories from the psychology major?
One of my best memories is of working with Professors June Madsen Clausen and Saralyn Ruff in the Foster Care Research Group. I learned a lot about foster youth and how psychotherapy can help improve their mental health, and gained research skills that helped prepare me for my job. Although research can take a lot of time and hard work, I learned that it can be a fun and rewarding experience, especially when you work with a great team. It was a fantastic learning opportunity that ended up being one of my favorite experiences during my time at USF.
How are you continuing to carry on USF's mission?
A lot of the research projects I work on focus on underserved and underrepresented communities. Through this research, I hope to continue USF's mission by better understanding the educational needs of these communities to improve kids' learning experiences at school and at home.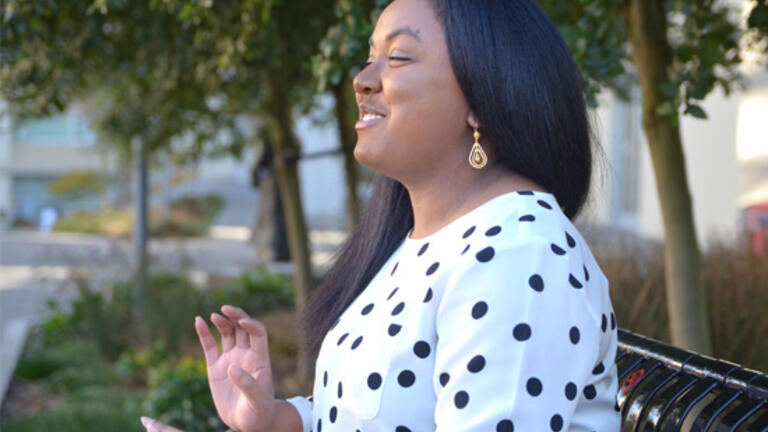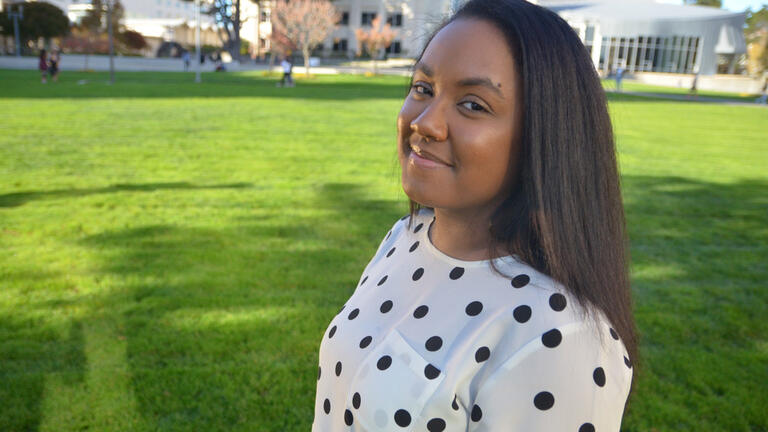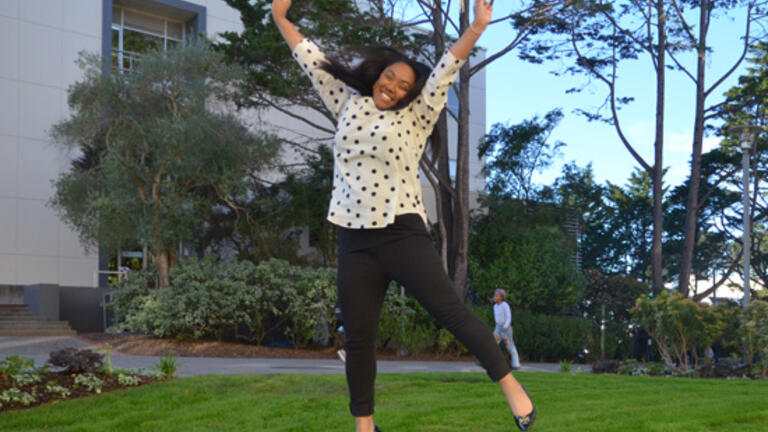 "Working in the program's Foster Care Research Group was a fantastic learning opportunity."
"The emphasis on research helped me gain the skills I needed to work in the field after graduation."