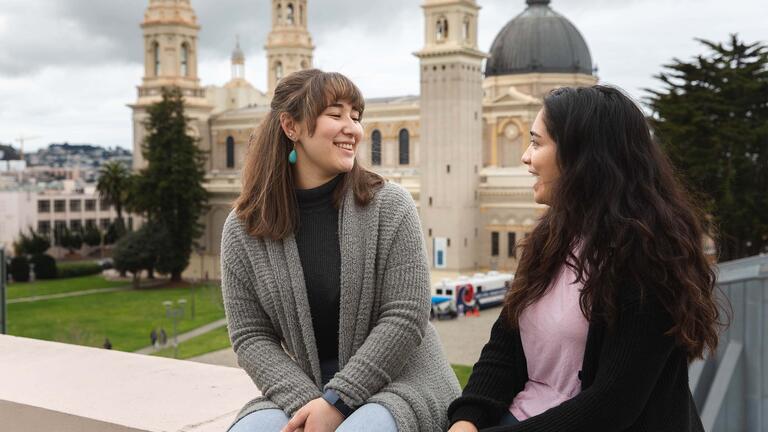 Guaranteed Transfer Admission Program
There is a clear way to guarantee your spot at USF: Meet the requirements for our Guaranteed Transfer Admission Program (GTAP) and you'll be admitted. This applies to all majors except nursing and engineering, which have separate requirements. International students (planning to study in the US on a visa) must also meet our financial requirements and English language proficiency.
And, if you are a domestic applicant who qualifies for GTAP, you'll automatically receive a merit scholarship of up to $16,000.
Eligibility
To qualify for GTAP, you need to:
Complete at least 24 semester (or 36 quarter) units of transferable coursework at a regionally accredited college or university. These can be any college-level courses, but we recommend taking those that satisfy our Core Curriculum (or California students can follow the IGETC course series).
Earn a cumulative grade point average of 3.0 or higher. USF will calculate your transfer GPA based on the classes on your college transcript(s).
Be in good academic standing (which means having a 2.0 or higher GPA in your most recent term in college).
How to Apply
In the semester before you plan to transfer, you should:
We admit GTAP students in both the fall and spring semesters. You'll be automatically considered for GTAP when you apply to USF.
First-year applicants who may not have qualified for immediate admission to USF may also be invited to apply to USF through GTAP and should follow the application instructions they receive from USF.
Lone Mountain Main 251
2800 Turk Street
San Francisco, CA 94118
Hours
Monday - Friday:
8:30 a.m. - 5 p.m.
Fax (415) 422-2217