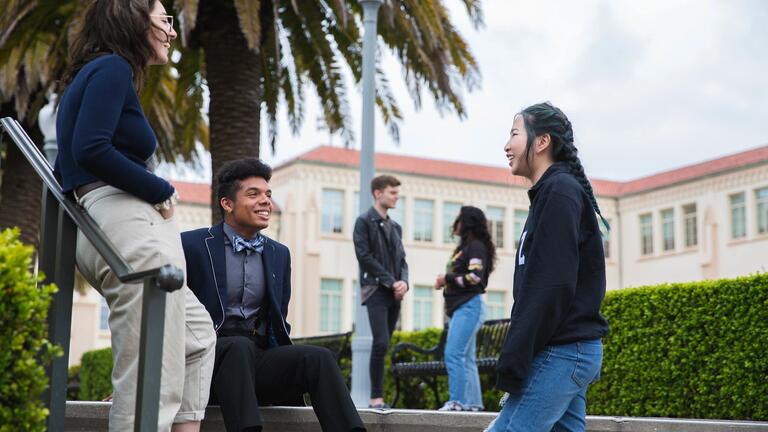 INTERNATIONAL GRADUATE
English Language Proficiency
To provide evidence of English Language Proficiency in the classroom, international students must submit test scores from either:
The following table shows the minimum requirements for each school or program.
Programs
Duolingo English Test
TOEFL Internet (iBT)
Minimum iBT subscore
IELTS
PTE Academic
College of Arts and Sciences
Applied Economics, Computer Science, Computer Science Bridge, International and Development Economics, Sport Management
115
79
17
6.5
53
Asia Pacific Studies, Biotechnology, Chemistry, Data Science, Energy Systems Management, Environmental Management, Intl Studies, Migration Studies, Museum Studies, Professional Communication
115
90
17
6.5
61
Biology, Public Leadership, Urban and Public Affairs, Writing
115
100
17
7.0
65
School of Education
Master's Programs
115
92
20
7.0
62
Doctoral Programs
120
100
20
7.0
68
School of Management
All Programs
120
92
 
6.5
62
School of Nursing and Health Professions
Entry-level MSN, PsyD, and DNP
125
100
 
7.0
68
All Other Programs
115
90
 
6.5
68
Exemptions may be made for applicants who have studied in English speaking countries, countries where English is an official language, or where the government requires 11 years of mandatory English instruction (Norway, for example, and other countries in Scandinavia), at the discretion of the specific graduate program.
Countries Where English is an Official Language
If you are a citizen and have completed secondary school in one of these countries you may be admitted for graduate study at USF without presenting additional evidence of English proficiency.
Botswana
Gambia
Ghana
Kenya
Lesotho
Liberia
Malawi
Namibia
Nigeria
Philippines
Sierra Leone
Singapore
Swaziland
Tanzania
Uganda
Zambia
Zimbabwe
English-Speaking Countries, Commonwealths, and Territories
We recognize the following countries as predominantly native-English speaking. For applicants who are citizens of these countries and/or have completed a Bachelor's, Master's degree, or one or two years or more of study (please see the school or college to which you are applying), no further evidence of English proficiency is required.
American Samoa
Anguilla
Antigua and Barbuda
Australia
Bahamas
Barbados
Belize
Bermuda
British Virgin Islands
Canada
Dominica
Grand Cayman Islands
Grenada
Guyana
Ireland
Jamaica
Mariana Islands
Marshall Islands
Micronesia
Montserrat
New Zealand
Palau
Saint Kitts and Nevis
St. Lucia
St. Vincent & the Grenadines
South Africa
Trinidad and Tobago
Turks and Caicos Islands
United Kingdom: England, Northern Ireland, Scotland, and Wales
United States of America (except Puerto Rico)
Note: The University reserves the right to request additional English proficiency exams from any applicant based on the entirety of the application review; or, if the applicant's proficiency in English should prove inadequate after admission to a program.
Office of Graduate Enrollment
Lone Mountain Main 251
2800 Turk Street
San Francisco, CA 94118
Hours
Monday – Friday:
8:30 a.m. – 5 p.m.